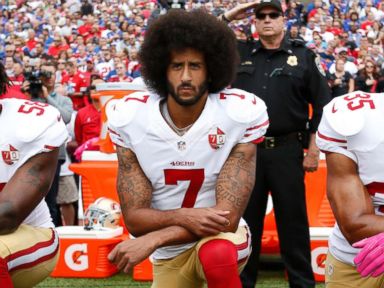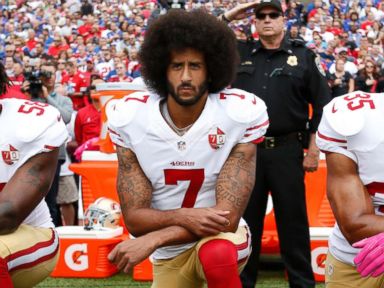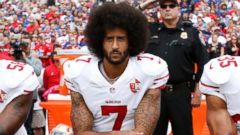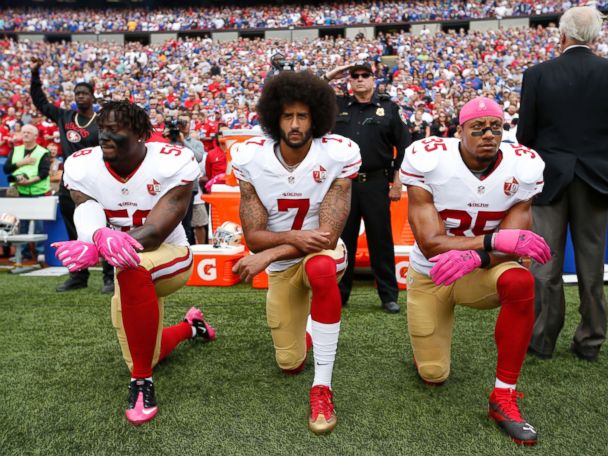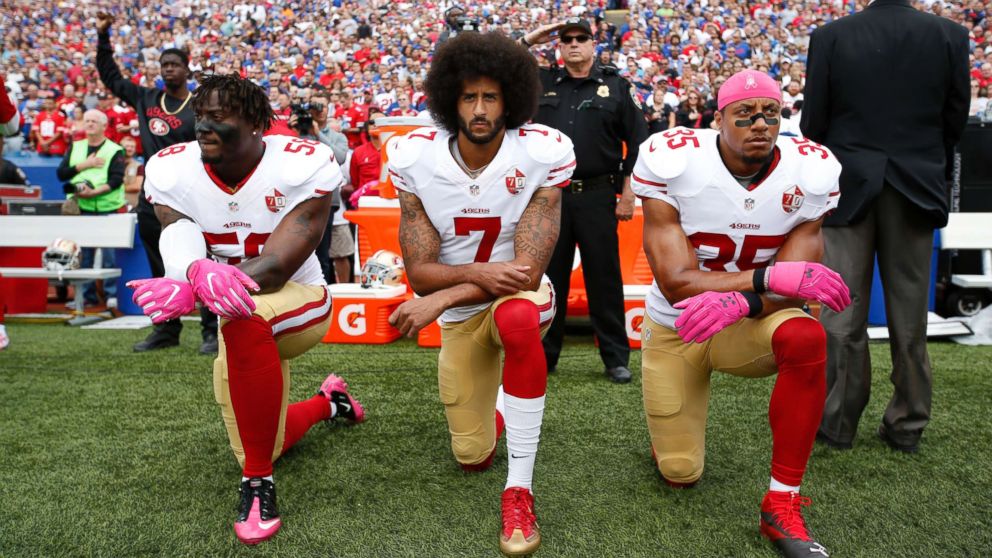 Former San Francisco 49ers quarterback Colin Kaepernick has filed a grievance against the NFL, alleging the owners colluded to keep him out of the league because of his protests during the playing of the national anthem before games.
The grievance alleges the league's owners "colluded to deprive Mr. Kaepernick of employment rights in retaliation for Mr. Kaepernick's leadership and advocacy for equality and social justice."
The NFL did not immediately respond to a request for comment.
Instead of filing the grievance through the NFL Players Association, Kaepernick has hired attorney Mark Geragos, who has represented several high-profile clients, including Michael Jackson, former NASCAR driver Jeremy Mayfield and musician Chris Brown.
Kaepernick, who has not been with an NFL team since he severed his contract with the 49ers in March, began his silent protest of kneeling during the anthem in the 2016 preseason. He told the media he was protesting against the treatment of blacks in the United States.
Some other NFL players followed his lead during the 2016 season, drawing a mixed response from football fans and the general public, with some supporting the protest and others not.
But Kaepernick's most visible impact seemed to come at the start of this season, even though he himself had not been signed to a team, after President Trump at a campaign-style rally in Alabama slammed NFL players who participate in the protest.
The president told the crowd at the rally on Sept. 22 that teams should fire players who kneel during the anthem.
In response at NFL games over the next few days, many more players kneeled during the anthem or locked arms with teammates and in some cases also with their team's owners.
This is developing story. Please check back for more.
The Associated Press contributed to this report.