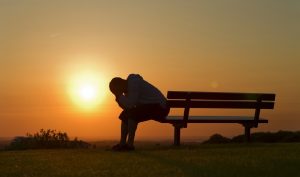 There is a general consensus, among those who can and will defend these United States, that the time may soon, be upon us.
Electricians, plumbers, truck drivers, business owners, LEO's, former and current military, etc.
These conversations happen everyday across America.
Every single day.
It isn't as though we want this.
We don't.
We've warned and warned against the anti-American forces of Oppression that continue to grow.
We've used the pen to educate and enlighten, but to become knowledgeable, one must not only pay attention, one must also deal in facts.
Two things the Liberal Progressive Socialists have refused.
When the Beto-Male said he would be taking our guns, American men and women, including some sitting in Congress said, "You aren't taking mine."
Long before Robert Francis began his ranting I wrote and spoke a very simple line.
"You can have my guns. One round at a time."
The question isn't whether the American Citizen is giving up our guns.
We aren't.
The question is will they have to be used to remove the obvious corruption sitting in our hallowed halls spread across this vast land known as the Great Experiment.
As this country's written lineage began with one Thomas Jefferson let us recapture and retain a further lesson left behind.
"The tree of liberty must be refreshed from time to time with the blood of patriots and tyrants."
The aforementioned patriots have given their blood since the beginning.
It's well past time for the tyrants to give theirs.
As the Liberals/RINOS continue to raise the temperature, those with big mouths and weaker stomachs will suddenly begin to opine that we are a nation of laws.
We used to be.
Lady Liberty hasn't had a Southern Border in well over forty years and our "immigration" policy is beyond corrupt.
On a daily basis Americans are feeding, clothing, educating, housing, medicating, and paying Social Security benefits to millions of Criminal Foreign Nationals, many who hate America, and/or send their ill gotten gains outside of these United States.
We are well north of twenty-two trillion dollars in debt, Social Security and Medicare are both dead men walking, and citizens are living on the streets, while Pakistanis run the DNC servers, Obama gives 150 billion to Iran, and Dianne Feinstein gets chauffeured around by a Chinese spy.
Bernie Sanders extolls the "virtues" of Communism and celebrates the lives of dictators, Elizabeth Warren lives a life of fiction, and the currently mentioned O'Rourke has actually been in handcuffs and convicted of crimes.
You idiots really don't get it.
But for the grace of God go I, and it is that exact grace, that is allowing you perverted degenerates to continue your intake of oxygen.
Your attempts to remove the concept of Judeo-Christian ethics surmised simply as Do unto others as you would have done unto you, will be your final chapter.
I am quite stunned at the lack of survival skills you and your brethren continue to show by poking the American Lion.
The ROAR that is coming will be heard around the world, as those who can and will, step into the fray, and carry the fight to those who do nothing but manipulate, molest, and murder.
It is truly amazing to watch the devolution of Man right in front of our eyes.
With that said it is very clear you face covering ANTIFA Liberals, who gang tackled a tiny gay writer and almost beat down a father and his little girl, need further explanation.
It's obvious you won't heed my words, although that may be due to your lack of understanding the English language, so instead I will borrow from one of your own.
Courtesy of National Review:
"A professor at Georgia Southern University has declared that "people have already died" because of Donald Trump — adding that the media must pressure him to resign or else "dangerous individuals" will "kill and maim."
These comments were made by a "linguistics and writing professor" named Jared Yates Sexton on Twitter.
His premise (I believe. It's hard to pin down these safe space onesie wearing pajama boys as they haven't a shred of morality or courage) is that if President Trump is Impeached, Convicted and Removed, the Bible clutching, gun toting, Deplorables (some who are Adorable. Looking at you Valerie Lever) will grab our rifles and head to Washington to start throwing tea into the harbor.
Look at that.
One of you Libs finally got it right.
That's exactly what will happen sans the tea.
We'll be too busy stacking all the dead wood for the pyre of a lifetime.
I pledge my allegiance to the United States of America and will defend her against all enemies foreign or domestic.
Domestic it is.
Jason Kraus
www.aleadernotapolitician.com
www.freeamericanetwork.com