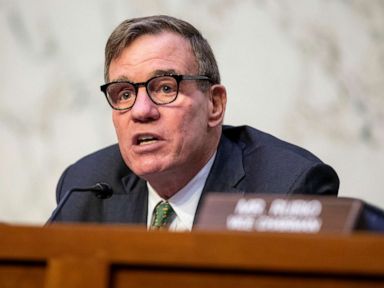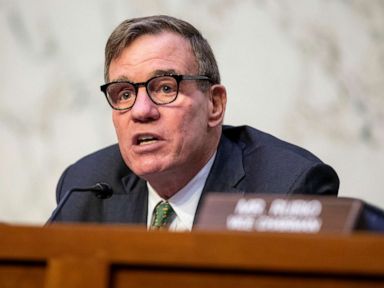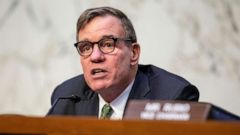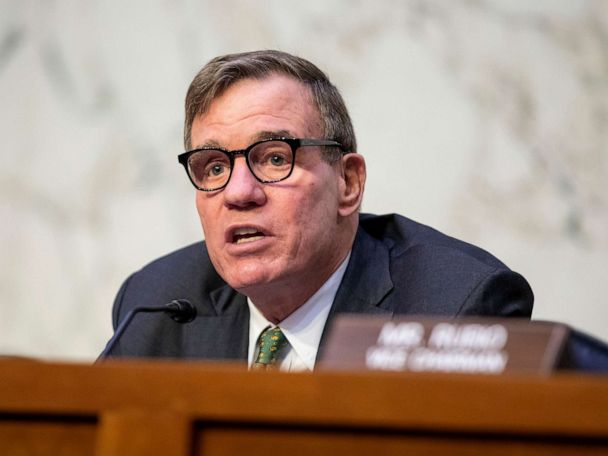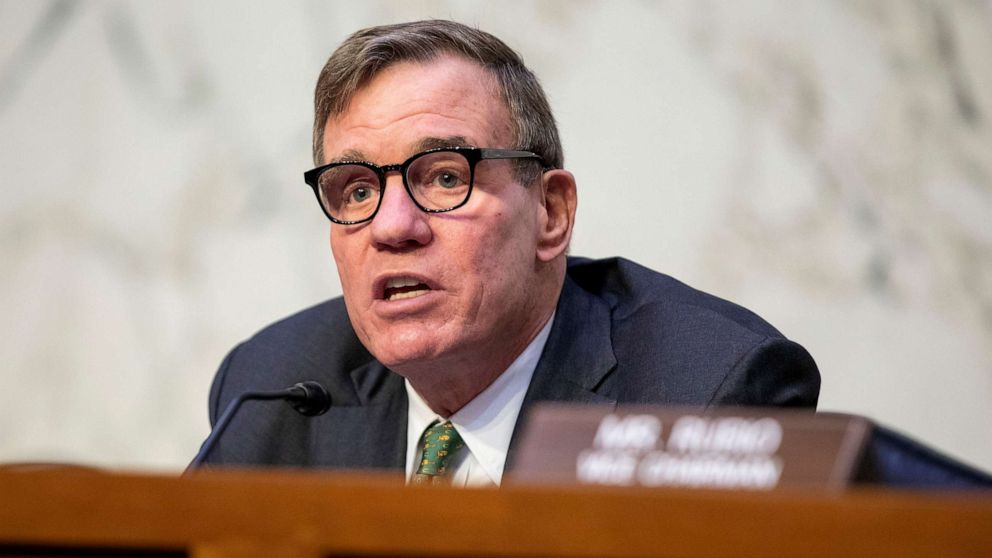 Sen. Mark Warner, D-Va., pumped the breaks on a potential bailout of Silicon Valley Bank after it collapsed last week in the largest bank failure since 2008, pointing towards the possibility of an acquisition.
"Let's see what happens today," Warner, a member of the Senate Banking Committee, told "This Week" co-anchor Martha Raddatz. "I've got a lot of faith that the overall system is quite strong."
He added that he wants to make sure the Federal Deposit Insurance Corporation "moves as aggressively as possible."
SVB's struggles came to a head Thursday when depositors rushed to withdraw their money over concerns about the bank's health. By Friday, regulators seized the bank's assets, making it the largest bank to fail since Washington Mutual about 15 years ago.
SVB mostly served technology workers and startups including some of Silicon Valley's biggest names, such as Roku.
While the biggest banks like JPMorgan Chase and Bank of America are on more stable financial footing, Warner said it was still best to find a way to quickly mitigate the fallout of SVB's collapse.
"I know I've been in conversations with the regulators, the administration, the Fed; the best outcome will be can they find a buyer for this SVB bank today before the markets open in Asia later in the day. That would be the best making sure that depositors — remember that shareholders in the bank are going to lose their money, let's be clear about that — but the depositors can be taken care of. And the best outcome will be an acquisition of SVB," he said.
Still, Warner said he was concerned that people with deposits in mid-sized banks over the $250,000 insurance limit could move that money into larger banks, warning, "what we don't want to see is further consolidation."
Administration officials have cast doubts on a bailout as a possible solution.
"Let me be clear that during the financial crisis, there were investors and owners of systemic large banks that were bailed out, and we're certainly not looking. And the reforms that have been put in place means that we're not going to do that again. But we are concerned about depositors and are focused on trying to meet their needs," Treasury Secretary Janet Yellen said on CBS' "Face the Nation" Sunday.
Raddatz pressed Warner on a 2018 vote he took rolling back banking regulations, including those on banks the size of SVB, that were put in place after the 2008 financial crisis.
"I think it put in place an appropriate level of regulation on mid-sized banks," Warner said of his 2018 vote, adding that he believed that "these mid-sized banks needed some regulatory relief."
Raddatz also asked Warner, the chair of the Senate Intelligence Committee, if TikTok should be banned in the U.S. over concerns about its Chinese-based parent company and data security.
Warner on Tuesday introduced a bill that would allow the White House to regulate foreign-owned apps, including TikTok — a bill that quickly drew the support of bipartisan senators and the Biden administration.
"Absolutely," Warner said. "Literally, 100 million Americans are on TikTok an average of 90 minutes a day. That data is residing in China, no matter what TikTok says. And the truth is, TikTok can be used as a propaganda mechanism for the Communist Party of China. That, I believe, is a national security concern."