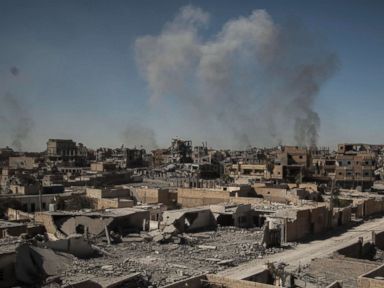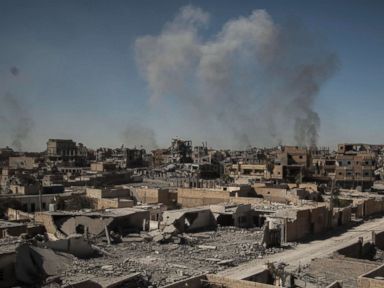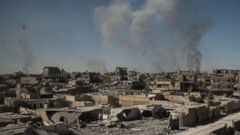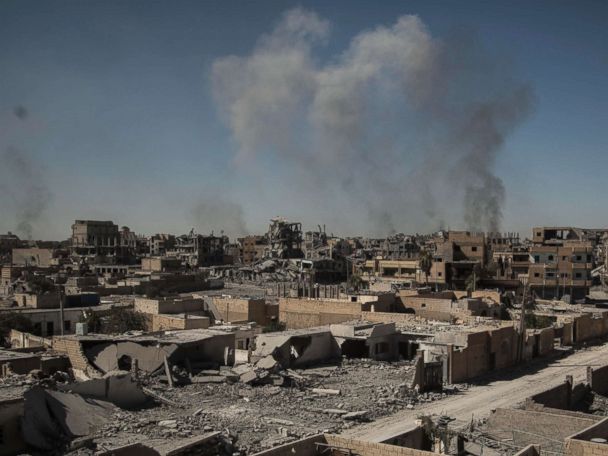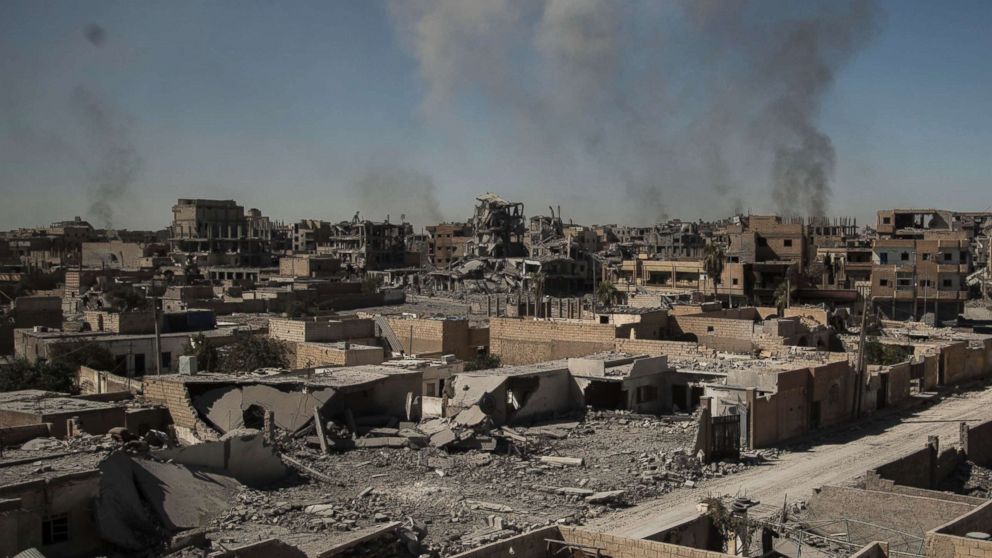 About 100 ISIS fighters have surrendered in Raqqa, Syria, in the last 24 hours and have been removed from the city, the U.S.-led coalition fighting ISIS told ABC News.
The mass surrender is viewed as a sign that the coalition's battle to retake Raqqa could be nearing its end, with 85 percent of the city now under the coalition's control.
"This is consistent with the trend we have seen in the past month, both in Syria and Iraq; a good number of ISIS fighters are giving up," Col. Ryan Dillon, spokesman for the anti-ISIS coalition, said.
In addition, over the last week about 1,500 civilians in the area have safely made it to locations controlled by the U.S.-backed Syrian Democratic Forces, Dillon said.
An estimated 300 to 400 fighters remain in Raqqa.
"We still expect difficult fighting in the days ahead and will not set a time for when we think ISIS will be completely defeated in Raqqa," Dillon added.
Separately, the Raqqa Civil Council and local Arab tribal elders have brokered a deal in which they are allowing a convoy of vehicles to leave Raqqa today.
In a press release this morning, the coalition, which was not involved in the discussions that led to this deal, said people who are being allowed to leave Raqqa are subject to search and screening by Syrian Democratic Forces.
The coalition also states in the release that the arrangement is "designed to minimize civilian casualties and purportedly excludes" foreign fighters.
The coalition's director of operations, Brig. Gen. Jonathan Braga, said, however, that the coalition is concerned about ISIS fighters fleeing the area.
"We do not condone any arrangement that allows Daesh terrorists to escape Raqqah without facing justice, only to resurface somewhere else," he said in the press release.