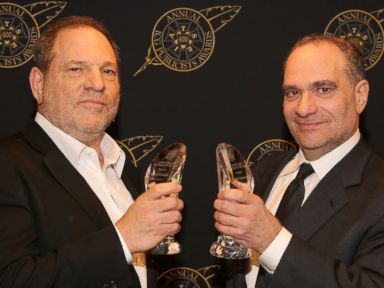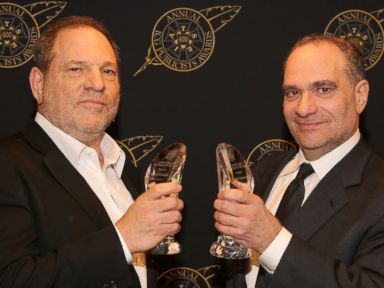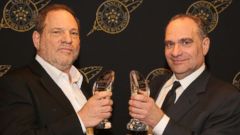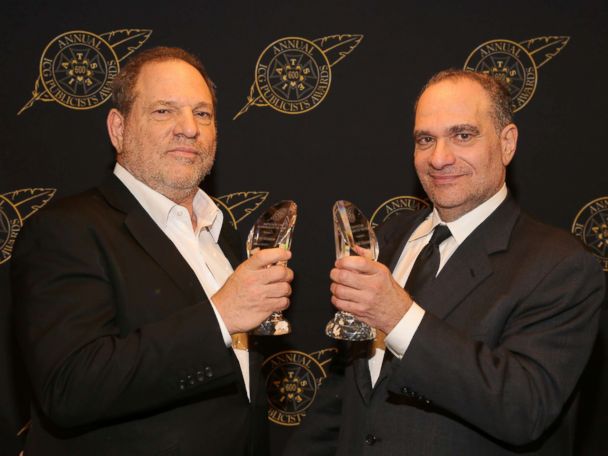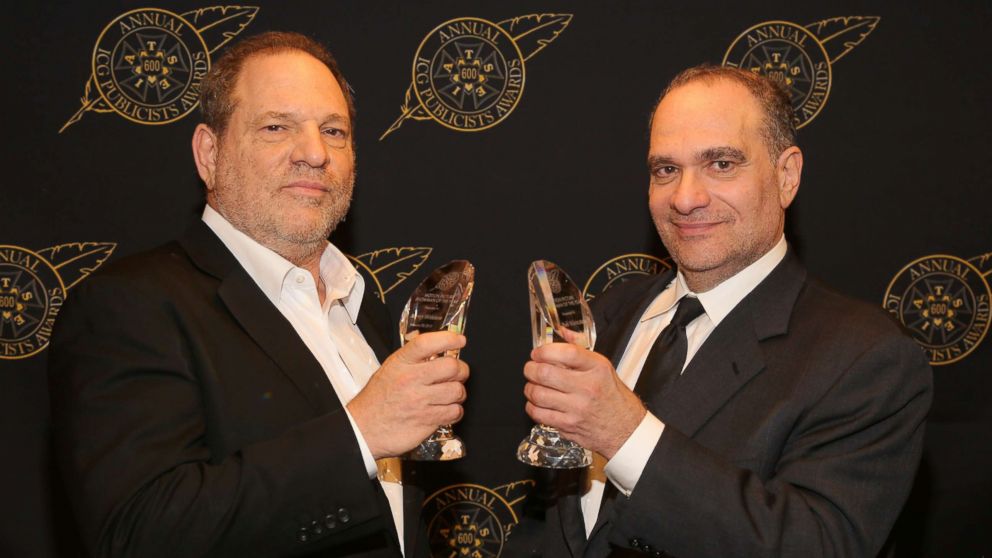 Bob Weinstein is opening up amid the scandal over sexual misconduct allegations against his brother, claiming he was a victim of abuse by Harvey Weinstein.
"I was also the object of a lot of his verbal abuse — at one time physical abuse," the co-chairman of The Weinstein Co. told The Hollywood Reporter in a wide-ranging interview.
"And I am not looking for one bit of sympathy from anyone," the younger brother of Harvey Weinstein added. "I do not put myself in the category at all of those women that he hurt. But it's a complicated situation when it's your brother doing the abusing to you as well. I saw it and I asked him to get help for many years. And that's the truth. He avoided getting the help. We begged him."
Harvey Weinstein, 65, has been accused of sexual misconduct by numerous women, including actresses Ashley Judd, Gwyneth Paltrow, and Angelina Jolie. He was fired Sunday night by the board of the company he and Bob Weinstein founded in 2005.
Since the scandal broke, The Weinstein Co. has been under increased scrutiny and is expected to undergo a name change, according to The Hollywood Reporter.
Bob Weinstein, 62, said that he's barely spoken to his brother in the past five years. He emphasized that he was not aware of his brother's alleged sexual misconduct but instead thought Harvey Weinstein was engaged in adultery with one woman after another.
"I could not take his cheating," he said, referring to Harvey Weinstein's marriage to wife Georgina Chapman, "his lying and also his attitude toward everyone."
With the allegations now made against Harvey Weinstein, Bob Weinstein said, "My brother has caused unconscionable suffering … I want him to get the justice that he deserves."
The Weinstein Co. fired Harvey Weinstein on Sunday night, and four board members have stepped down in the wake of the scandal.
Bob Weinstein said the board wants to go further and "sever" Harvey Weinstein's ownership interest in the company. "It can't be done that quickly," he said.
Earlier, in a statement Friday, Bob Weinstein told ABC News that the studio will survive the scandal.
"Our banks, partners and shareholders are fully supportive of our company and it is untrue that the company or board is exploring a sale or shutdown of the company," Weinstein said. "Business is continuing as usual as the company moves ahead."
A spokesperson for Harvey Weinstein told The New Yorker: "Any allegations of non-consensual sex are unequivocally denied by Mr. Weinstein."
"Mr. Weinstein has further confirmed that there were never any acts of retaliation against any women for refusing his advances. Mr. Weinstein obviously can't speak to anonymous allegations, but with respect to any women who have made allegations on the record, Mr. Weinstein believes that all of these relationships were consensual," according to the full statement from Weinstein's spokesperson. "Mr. Weinstein has begun counseling, has listened to the community and is pursuing a better path. Mr. Weinstein is hoping that, if he makes enough progress, he will be given a second chance."