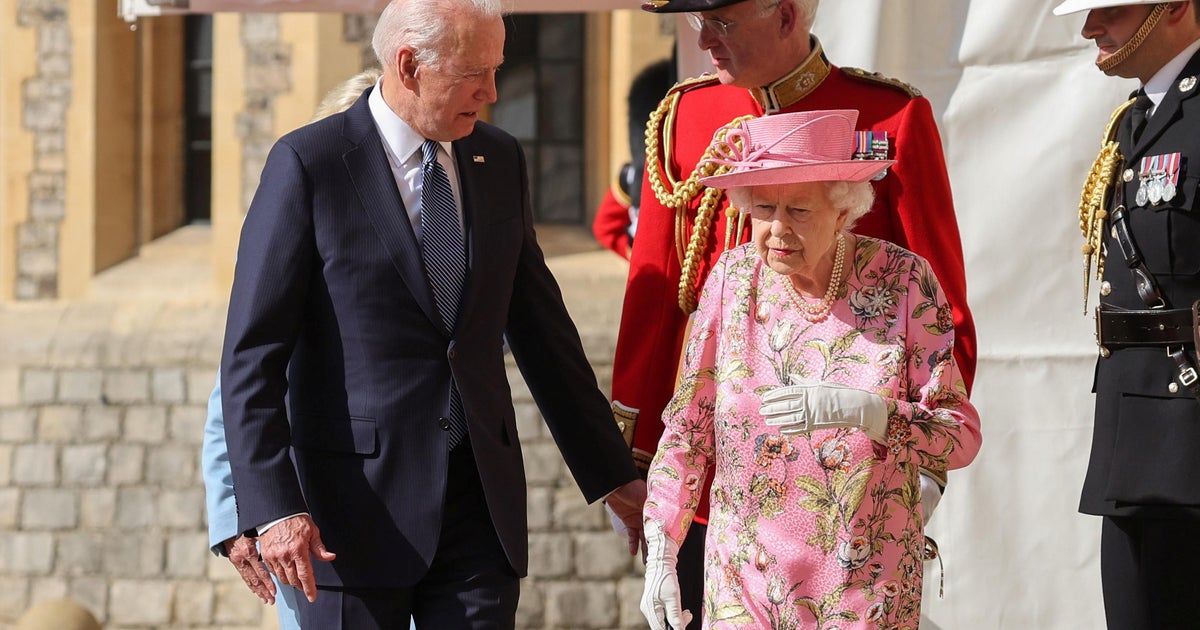 Washington, D.C., marked the death of Queen Elizabeth II on Thursday with lowered flags and lengthy statements lauding the queen's leadership through the decades. The queen died peacefully Thursday afternoon at her official residence in Scotland, Buckingham Palace said. She was 96.
President Biden was scheduled to speak on the nation's response to COVID-19, but the White House abruptly canceled his remarks. Mr. Biden met with the queen on a number of occasions during his time in public office, most recently last year.
"Her Majesty Queen Elizabeth II was more than a monarch. She defined an era," Mr. Biden and first lady Jill Biden said in a statement. "In a world of constant change, she was a steadying presence and a source of comfort and pride for generations of Britons, including many who have never known their country without her. … In the years ahead, we look forward to continuing a close friendship with The King and The Queen Consort. Today, the thoughts and prayers of people all across the United States are with the people of the United Kingdom and the Commonwealth in their grief."
House Speaker Nancy Pelosi ordered the flags at the U.S. Capitol to be flown at half-staff, and the House will take up a bereavement resolution on Friday.
The United Nations, meanwhile, head a moment of silence on Thursday.