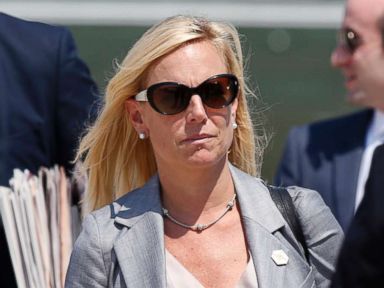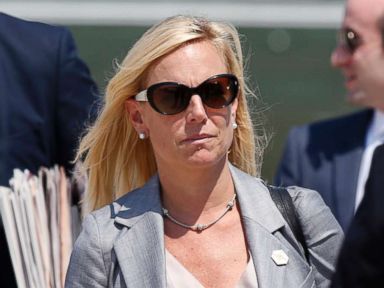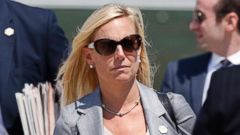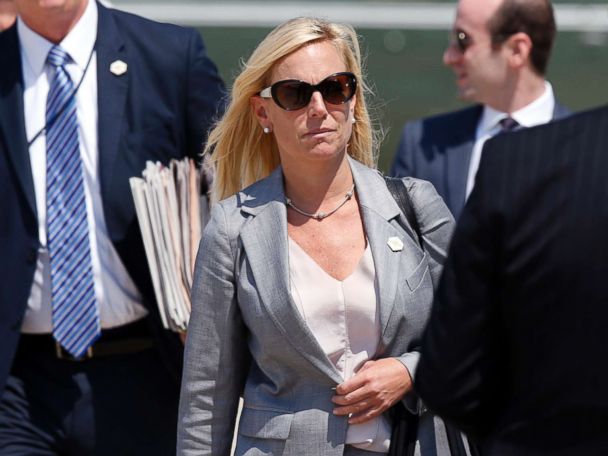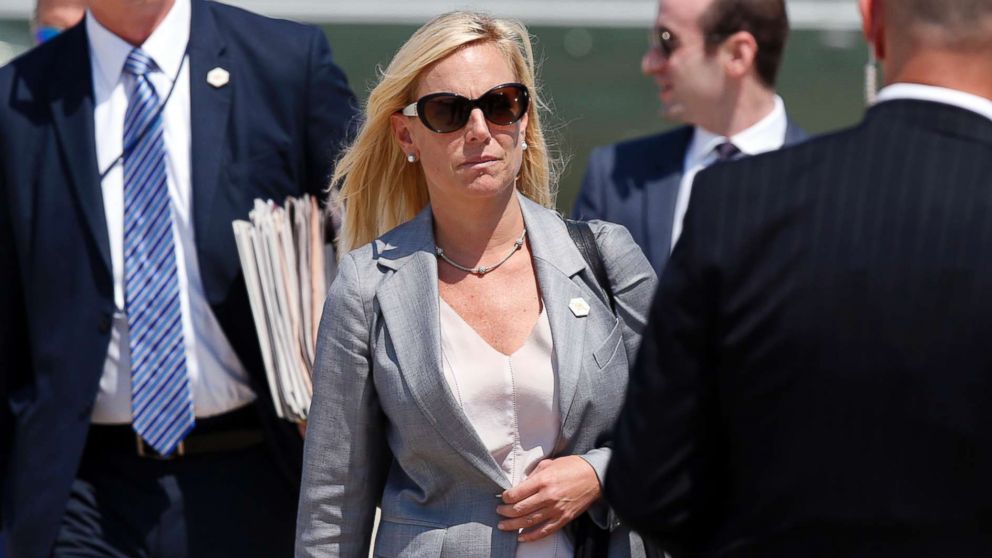 President Donald Trump nominated Kirstjen Nielsen as homeland security secretary on Wednesday.
Nielsen previously served at the Department of Homeland Security as the chief of staff for John Kelly before he left to become the White House chief of staff. She followed him to the White House, where she has worked as an assistant to the president and the principal deputy chief of staff since early September.
"Ms. Nielsen has extensive professional experience in the areas of homeland security policy and strategy, cybersecurity, critical infrastructure, and emergency management," read a statement from the White House, which also noted that "she is the first nominee for this position to have previously worked within the Department of Homeland Security."
According to a senior administration official, Nielsen knows the department across the board from her time as chief of staff under Kelly and won't need much time to adjust to the new position.
Kelly served as DHS secretary for just over six months before the resignation of White House chief of staff Reince Priebus in late July. White House aides familiar with Nielsen's work told ABC News that she was viewed as one of Kelly's enforcers — someone who brought structure to the day-to-day operations at the White House, though some were frustrated by her direct style and role in limiting access to meetings and the Oval Office.
After Kelly's move, Elaine Duke was named acting DHS secretary and has coordinated the department's efforts in the wake of three major hurricanes, the largest mass shooting in modern American history and an ongoing debate over the Deferred Action for Childhood Arrivals policy.
Duke was criticized in September when she described Hurricane Maria relief efforts in Puerto Rico — where a large majority of the population still lacks electricity — as a "good news story." After an uproar over her comments, including from the mayor of San Juan, the territory's capital, Duke said that she was "proud" of the response but that the situation on the island was still "not satisfactory."
Around that time, two sources familiar with the search for a permanent DHS secretary told ABC News that the effort was back at "square one," though Trump said a decision was coming within a month. Sources at the time were not aware of particular contenders for the role but said Rep. Michael McCaul, R-Texas, was nearly hired before Attorney General Jeff Sessions and others objected to what they believed was McCaul's insufficiently hard-line stance on immigration.
Early reports of Nielsen's expected nomination drew praise from at least some homeland security circles in Washington, D.C. Andrew Howell, a lobbyist with Monument Policy Group who has worked with Nielsen on a range of homeland security policy matters, said she knows the department "top to bottom," which will ease her transition.
"She has particularly strong expertise on a huge issue facing our nation – cyber security – which differentiates her from any prior Secretary," Howell told ABC News.
Before Nielsen's work for the current administration, she consulted on homeland security and preparedness matters, according to her biography on the website for George Washington University's Center for Cyber and Homeland Security, where she was a senior fellow.
She previously served as special assistant to the president for prevention, preparedness and response on the White House Homeland Security Council under President George W. Bush and launched the Offices of Legislative Policy and Government Affairs at the Transportation Security Administration.
ABC News' Mike Levine, Geneva Sands, Alexander Mallin, Justin Fishel and Adam Kelsey contributed to this report.