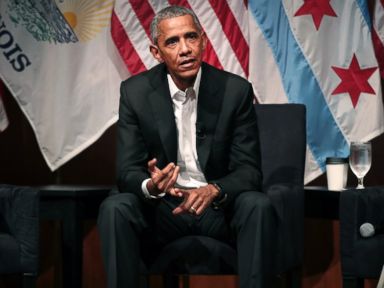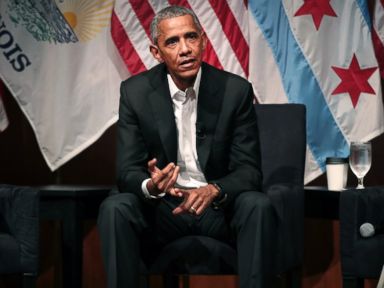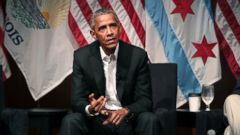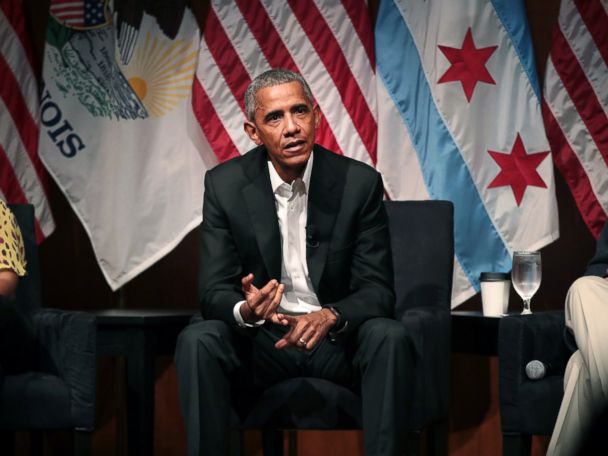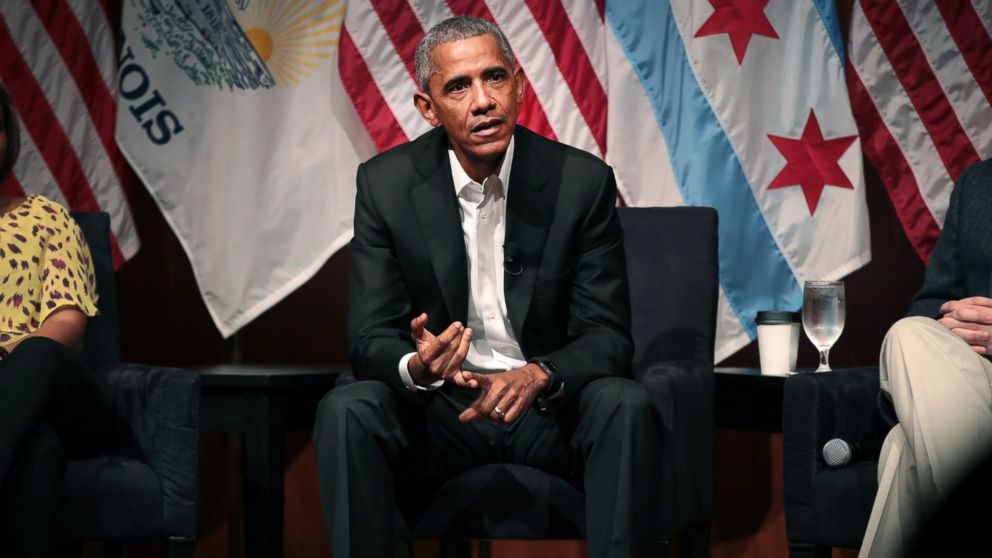 The TAKE with Rick Klein
It's quite a moment for a return to the spotlight – and it's not clear who's most eager to see him there.
President Barack Obama's post-presidential political re-emergence, with events in both New Jersey and Virginia today, happens to coincide with a moment where his successor has chosen to compare patriotic chops.
Now comes Obama, ready to break his relative political silence by helping in the two gubernatorial races at stake next month. It's a measure of how much Democrats have riding on the contests – particularly the closer one in the battleground state, in Virginia – that there's so much anticipation around the former president's return.
An Obama adviser tells ABC News not to expect a Trump-bashing – or a backward-looking – speech in Richmond Thursday night. The former president has made clear that he does not intend to be the face of the resistance or the voice of the opposition and has an eye on building a next generation of Democratic leaders, the adviser said.
Obama also knows that Trump relishes direct engagement from Democratic foils. That leaves him unlikely to seek to add fuel to any Trump fires, in what are likely to be his only major political events of 2017.
Still, even generic references to the current political climate – including Trump's tweaks at his predecessors – are likely to get big news play.
The bottom line: Democrats know they need a win in the worst way, with virtually nothing to show in terms of marquee races since the moment Trump won. They'll need to rely on their last proven winner to help get that done – an understandable, but less than ideal, situation a year after Trump shook their foundations.
The RUNDOWN with MaryAlice Parks
Meanwhile, across the country, members of the Democratic National Committee are meeting in Las Vegas today for the second time this year.
It's the first full family affair since these members picked Tom Perez, President Barack Obama's former Labor secretary, to be their new national party chairman and the meeting is shaping up as a status check on his leadership.
This is an organization that is still regrouping, reassessing and rebranding after the elections last year and there is anxiety from members about whether reforms are being taken seriously enough. Debates continue to rage about how public to make the budget, how to reform super-delegates and whether state parties are getting more money like they were promised.
Already, before the formal meeting got underway, there was outcry overnight from some members over proposed changes to the party's top leadership committees.
The potential reshuffling would give some old hats a big voice again, while booting others who happened to oppose Perez in his race to be chairman.
A few went as far as to call it "retaliation." Others told ABC News the suggested changes seemed like bad optics and a missed opportunity.
"Some of these people got us exactly where we are today, but got rewarded," one former Bernie Sanders delegate and DNC member told ABC News. "It's like a middle finger to those of us pushing reforms."
The TIP with Jordyn Phelps
The White House confirms to ABC News that administration officials drafted a condolence statement in President Donald Trump's name in the immediate aftermath of the deaths of four U.S. special operations soldiers in Niger on Oct. 4.
But the draft statement, first obtained by Politico, never went out.
A White House official tells ABC News the statement was never issued because press secretary Sarah Huckabee Sanders instead chose to make a statement from the White House podium during the briefing the day after the attack.
The official said they believed an in-person statement by the press secretary rather than immediate paper statement from the president would "elevate" their response.
It took the president 12 days before making any personal mention of the soldiers who lost their lives.
WHAT YOU NEED TO KNOW TODAY:
QUOTE OF THE DAY
"For him not to be with us anymore is just heartbreaking and devastating because I don't know what I'm going to do without him." — Myeshia Johnson, told CBS Miami, of her husband, Sgt. La David Johnson, one of the U.S. soldiers killed in an ambush in Niger.
NEED TO READ
The Note is a daily ABC News feature that highlights the key political moments of the day ahead. Please check back tomorrow for the latest.