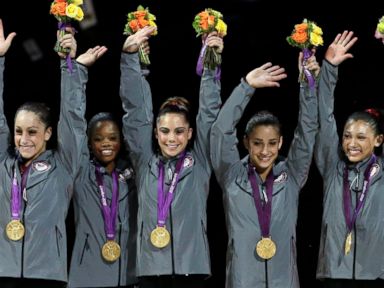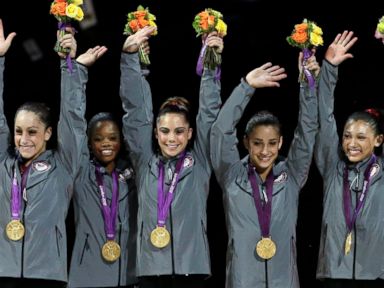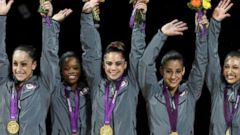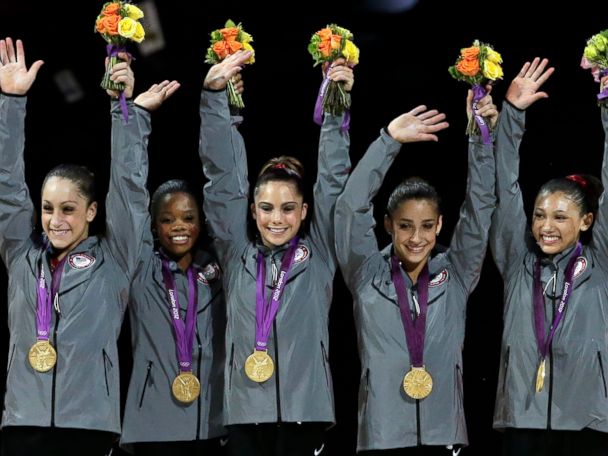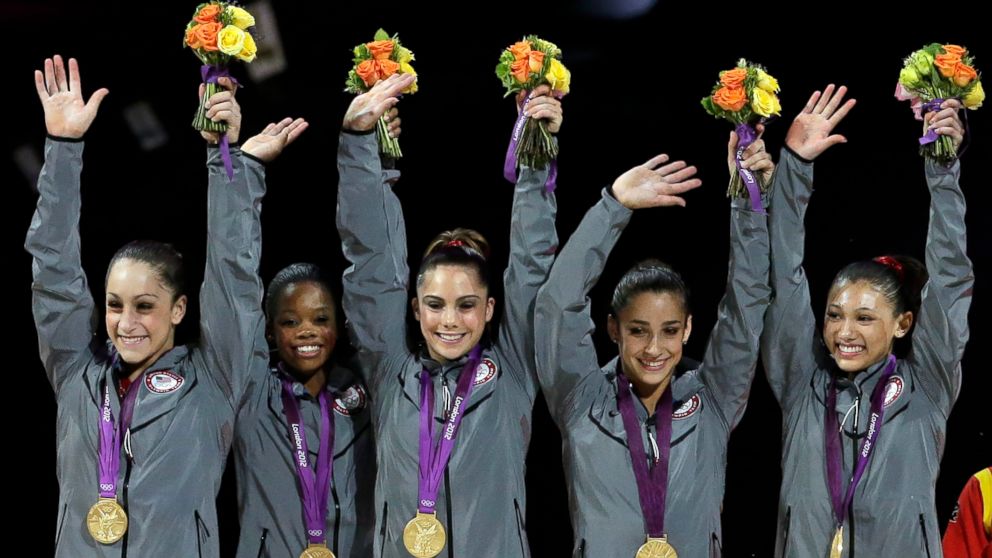 Olympic gymnast McKayla Maroney shared the story of her alleged sexual assault at the hands of former USA Gymnastics team doctor Larry Nassar in an emotional statement on Twitter late Tuesday night.
Maroney said she was inspired by the #metoo movement on social media, which has encouraged victims to share their personal stories in order to show the widespread problem of sexual harassment and sexual assault. The hashtag was inspired by the allegations of harassment and assault against movie executive Harvey Weinstein. Weinstein, through a spokesperson, has denied all allegations of nonconsensual sex.
"I was molested by Dr. Larry Nassar, the team doctor for the US Women's National Gymnastics Team, and Olympic Team," Maroney said in the statement. "Dr. Nassar told me that I was receiving 'medically necessary treatment that he had been performing on patients for over 30 years.'
"It started when I was 13 years old, at one of my first National Team training camps, in Texas, and it didn't end until I left the sport."
Maroney, 21, competed in the 2012 Olympics, where she won a gold medal in the team competition and a silver in individual vault. The photo of her smirking on the medal stand as she received her silver medal became a widely shared meme and increased her popularity.
She retired from competition in 2016.
Nassar was charged in February with 22 counts of of criminal sexual conduct, five of which, according to prosecutors, relate to victims who were under 13 years old. The charges relate to his time working at Michigan State, but he also served as team doctor for the U.S. women's gymnastics team for 19 years.
"This guy is despicable, this guy is disgusting, and he's a monster," Bill Schuette, the attorney general of Michigan, told reporters at Nassar's hearing on Feb. 24.
Nassar is awaiting trial in Michigan. He has entered a not guilty plea.
"It seemed whenever and wherever this man could find the chance, I was 'treated,'" Maroney wrote on Twitter. "It happened in London before my team and I won the gold medal, and it happened before I won my Silver.
"For me, the scariest night of my life happened when I was 15 years old," Maroney continued. "I had flown all day and night with the team to get to Tokyo. He'd given me a sleeping pill for the flight, and the next thing I know, I was all alone with him in his hotel room getting a 'treatment.' I thought I was going to die that night."
Maroney proposed four ideas to change the pattern of assault: speaking out; holding "people, institutions, organizations" and "especially those in positions of power" accountable; education and prevention; and, finally, having "zero tolerance for abusers and those who protect them."
Maroney's 2012 teammate Aly Raisman has been very public with her concerns about the sexual assault case. In the wake of the charges against Nassar, Raisman slammed U.S. gymnastics' handling of the case, telling The Associated Press, "I feel like there's a lot of articles about it, but nobody has said 'This is horrible, this is what we're doing to change.'"
USA Gymnastics released a statement saying, "As we have said, we are appalled by the conduct of which Larry Nassar is accused," adding, "and, we are sorry that any athlete has been harmed during his or her gymnastics career."
In a statement to ABC News today, USA Gymnastics said it "admires the courage of those, like McKayla Maroney, who have come forward to share their personal experiences with sexual abuse. Because of their strength in coming forward, predators can be held accountable for their actions. We, like so many others, are outraged and disgusted by the conduct of which Larry Nassar is accused. We are sorry that any athlete has been harmed during her or his gymnastics career."
"We are strengthening and enhancing our policies and procedures regarding abuse, as well as expanding our educational efforts to increase awareness of signs to watch for and reporting suspicions of abuse, including the obligation to immediately report," the organization added. "USA Gymnastics, its members and community are committed to working together to keep our athletes as safe as possible.