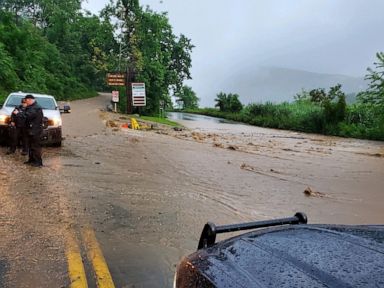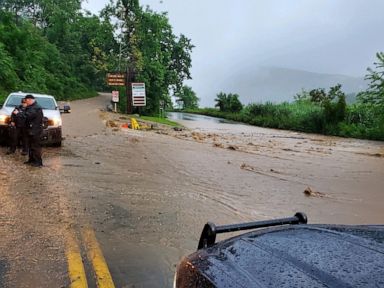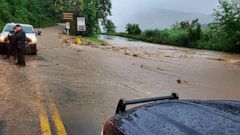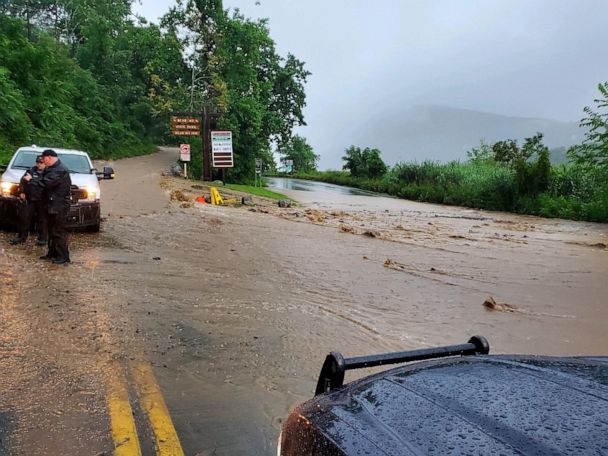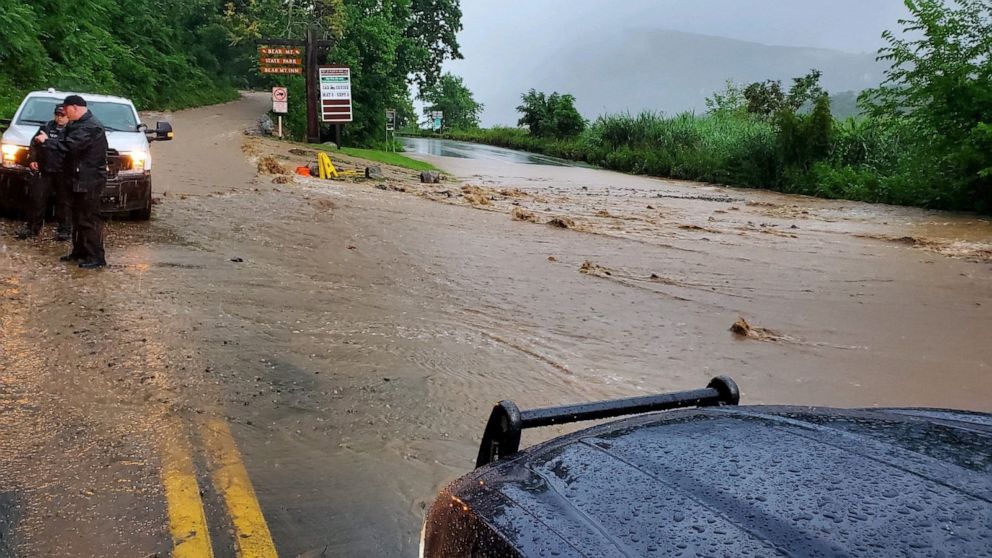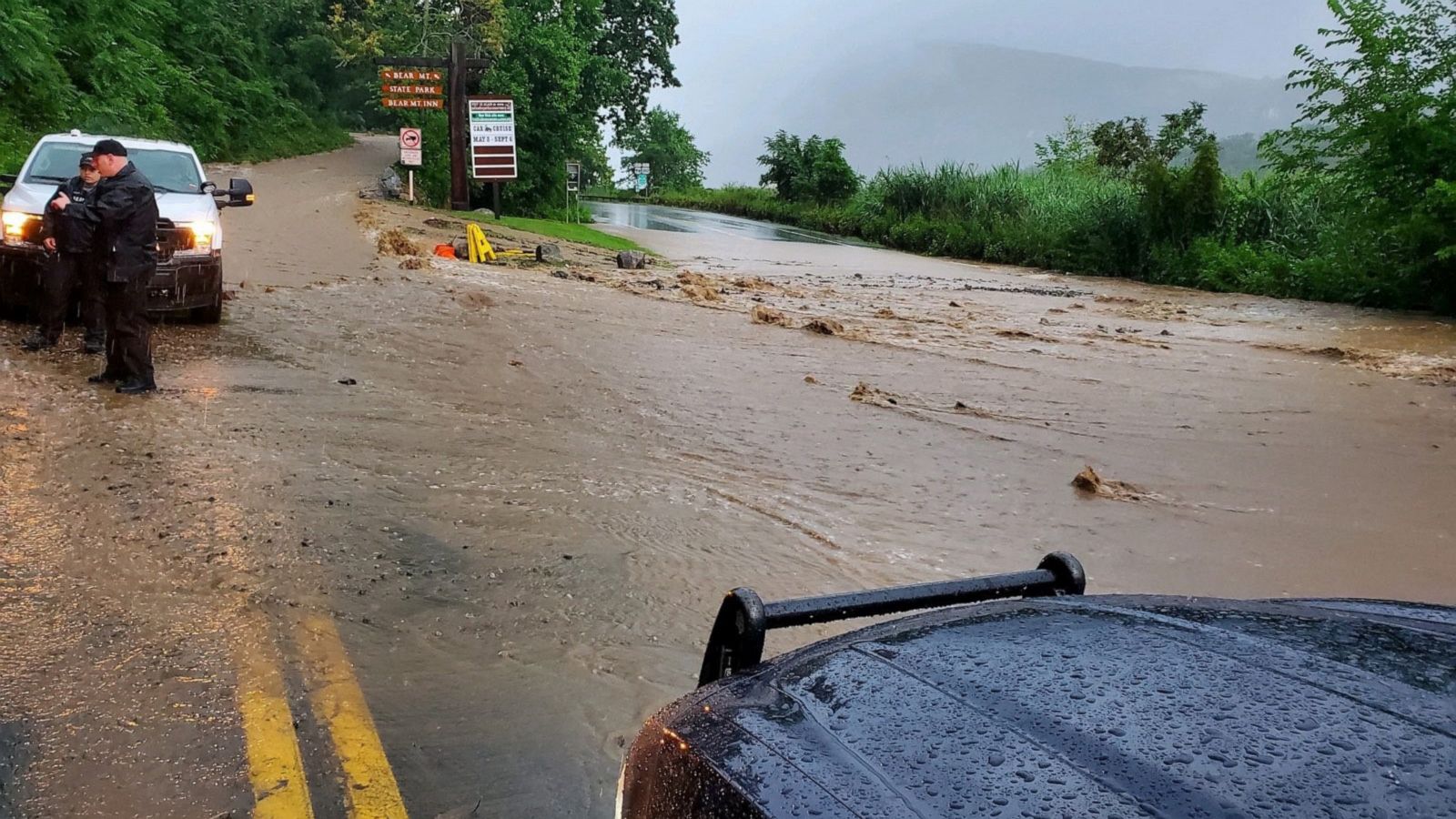 Heavy rain drenched the Mid-Atlantic and Northeast, prompted flash flood alerts.
A few moments after Idlewild Creek began to rise on Sunday, the first wave of murky water washed into the ground floor of Kristine Schmidt's blue-and-white house.
Moments later, she saw her neighbors swept away in their SUV, Schmidt told ABC News on Monday. Fire trucks arrived and pulled their car out of the creek, she said.
As the floodwater receded from her home in Cornwall, New York, it left in its wake a trail of a thick mud, visible in a video shot by Schmidt and shared with ABC News. Outside her home, potted plants had been knocked over and grass had been uprooted. Inside, amid the ruins of her living room and kitchen, a bookshelf and fridge lay on their sides.
"We're all heartbroken," she said.
The flooding in Cornwall, in Orange County, came as heavy rain drenched much of the Mid-Atlantic and Northeast, prompted flash flood alerts in parts of New York state Sunday.
Both a flash flood warning and a flash flood emergency were issued in the lower Hudson Valley, New York, by the National Weather Service. As much as 8 inches of rain fell in some areas.
Areas in counties including Orange, Putnam, Rockland and Westchester were under flash flood warnings into the early hours of Monday, meteorologists said. At least one person had been killed in the storm, an official in Orange County told ABC News on Sunday.
"Last night was complete chaos," Orange County Executive Steve Neuhaus said on "Good Morning America" on Monday.
Members of his staff were working to contact people throughout the county on Monday morning, he said, adding that roads and bridges were washed out by the storm. His staff was attempting to reopen "major arteries" throughout the area, he said.
Everyone who had reported an issue appeared to have been accounted for, "but there are some people who could have been swept away," Neuhaus said.
Rain expected to continue Monday
Rain is expected to continue to push north today, with widespread flash flooding expected throughout Vermont and numerous flash floods expected from eastern upstate New York through New Hampshire to western Maine.
This is where there is a rare high risk for excessive rainfall, with a high risk warning issued for the first time for the Burlington, Vermont, area.
The ground in these areas is already quite saturated after receiving about 300% of their normal rainfall over the last two weeks. This is expected to make flooding much easier in an area where flooding is already somewhat simple on a regular day. Lives and property are in danger and areas where flooding is rare may experience high waters.
This is a developing story. Please check back for updates.