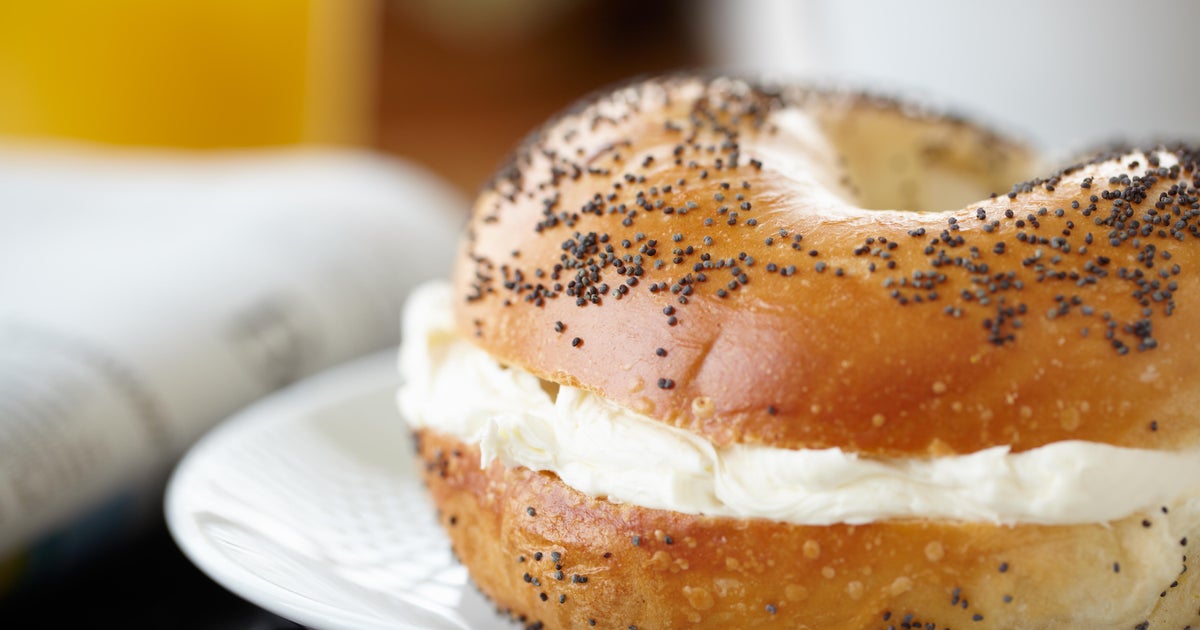 A pregnancy craving for everything bagels turned what should have been a joyous time in a New Jersey mom's life into a traumatic experience, according to a lawsuit filed by the American Civil Liberties Union.
The woman tested positive for opiates because she'd eaten a bagel with poppy seeds before she gave birth, the ACLU said. The ACLU has also filed a suit for a second New Jersey mom who claims she tested positive for drugs because of her breakfast.
The ACLU claims both mothers were reported to the Division of Child Protection and Permanency (DCPP) on the basis of false test results, according to complaints filed against Hackensack University Medical Center and Virtua Vorhees Hospital.
"I felt like the doctors were questioning my character and parenting skills," one of the mothers, referred to in the lawsuit as Kate L, said in a statement. "I'm terrified of ever going to a hospital again; I'm always going to worry that our family could be torn apart. That's why we are doing all we can to stop this from happening to anyone else."
According to the lawsuit, Kate L. went to Hackensack University Medical Center (HUMC) on Sept. 20, 2022 because a urine sample she had provided her OB/GYN earlier in the day showed she had "elevated proteins in her urine, suggesting that she had preeclampsia – a potentially dangerous condition." That same morning, she had eaten an everything bagel for breakfast.
When she arrived at the hospital, she provided another urine sample.
"Because Kate had regularly provided urine samples to her OB/GYN to screen for proteins or nutritional deficiencies during the course of her pregnancy, including that morning, she assumed that the hospital would be using this sample to measure her protein levels, too," the lawsuit said.
She gave birth the next day and her baby girl was brought to a NICU. It wasn't until Sept. 24, when Kate. L asked when she could bring her daughter home, that she learned about the drug test.
"The doctor explained that they were not sure whether A.L. could be discharged because Kate's urine sample had tested positive for drugs," the complaint says. "Although HUMC had conducted the drug test four days earlier, when Kate first arrived at the hospital, this was the first time anyone working for HUMC told Kate and [her husband] Jesse about the drug test. They were shocked to hear that there had been a drug test and stunned that there could be a positive result."
Subsequent tests came back negative, but the couple was not allowed to take their daughter home until Oct. 1. The parents were subjected to a full investigation by DCPP for the next two months, according to the complaint. The new mom needed to complete a Certified Alcohol and Drug Counseling evaluation, during which she needed to provide a urine sample in full view of a caseworker.
"She was mortified to urinate in front of a stranger, and further humiliated because her body was still visibly recovering from labor and surgery, which the caseworker could see," the complaint says.
The investigation ended in November, but cases like these will stay in New Jersey's DCPP system for at least three years, the suit said.
Kate L's daughter did not test positive for drugs at any point.
Kaitlin K, the other new mother claiming a bagel with poppy seeds is to blame for a positive drug test, gave birth Oct. 20, 2022 at Virtua Voorhees Hospital. Although, like Kate L, her son never tested positive for drugs, a test of Kaitlin K's urine tested positive for opiates.
She had also eaten a bagel with poppy seeds before she went to the hospital, the lawsuit alleges.
The drug test was done without her consent and without medical necessity, the ACLU said. Kaitlin also thought she was providing the urine sample for routine protein testing.
"As a direct result of this practice, what should have been a joyous experience for Kaitlin and her family caused serious and lasting emotional trauma," the complaint says.
Similar to Kate L's experience, it wasn't until the day after Kaitlin K had given birth that anyone from the hospital told her about the test. She was confused and provided another sample, confident it would test negative and she would be able to bring her baby home.
That sample came back positive, too.
"Kaitlin could not believe this was happening. She did not understand how the test could have been positive for codeine," the complaint said.
The test employed by the hospital uses a threshold 200 times lower than federal guidelines, the ACLU alleges.
The DCPP eventually cleared Kaitlin K after a monthslong investigation, determining the allegations were unfounded.
"This whole ordeal has been extremely stressful and has turned our lives upside down and now, because of what happened, I live in fear of medical tests and how they might be used against me as a mother," she said.
A spokesperson for HUMC told CBS News that the hospital does not comment on ongoing litigation. Virtua Vorhees Hospital did not immediately respond to a request for comment.