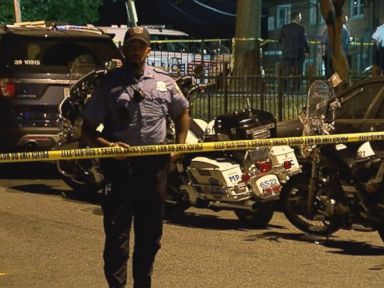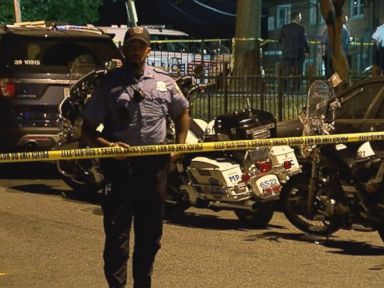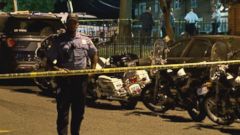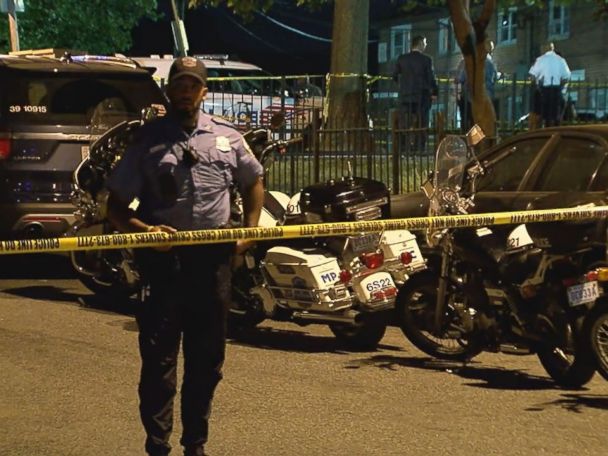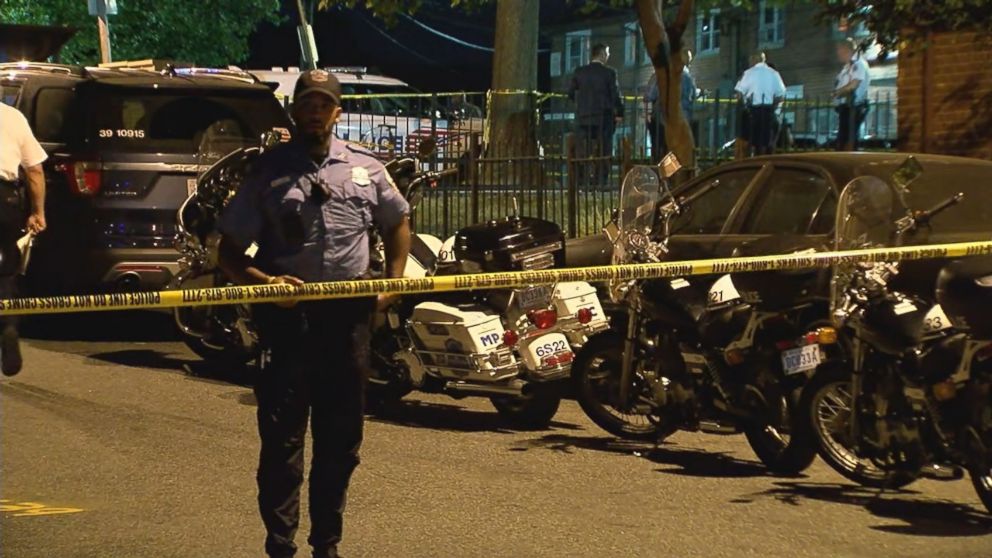 Two days after masked gunmen opened fire in Washington, D.C, killing a 10-year-old girl in a terrifying caught-on-video attack, police say the suspects' car has been recovered — but the little girl's killers remain on the run.
The suspects' car was found in Prince George's County, the D.C. Police Department announced Wednesday morning on Twitter, adding, "still need your help in identifying/locating suspects responsible for the shooting death of 10 yr old Makiyah."
Ten-year-old Makiyah Wilson was killed when the four masked gunmen pulled the now-recovered black SUV into a courtyard Monday night and opened fire on 15 to 20 people who were out enjoying the weather by a nearby playground, Metropolitan Police Assistant Chief Chanel Dickerson said at a news conference Monday.
Four adults were injured, police said.
It remains unclear if any of the victims were intended targets, Dickerson said.
"They came out in this community without regard to human life and opened fire," Dickerson said. "And we have to stand up as a community to say, 'no more.'"
"All the hopes and dreams that her family had for her [are] gone," Dickerson said of the slain 10-year-old. "And we have to be outraged. We have to work with the police. You have to work with us to remove illegal firearms from our city."
"Enough is enough," Mayor Muriel Bowser tweeted Monday. "We need every community member to help us get illegal guns off our streets."
Though the suspect's car is now recovered, police are urging the public to help them catch Makiyah's killer.
Anyone with information is asked to call (202)727-9099.