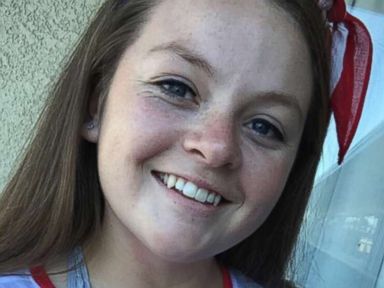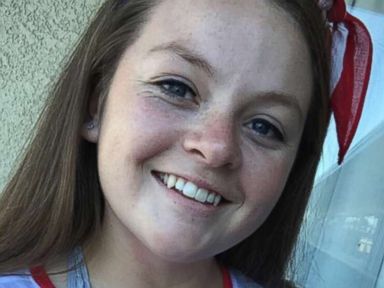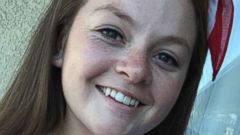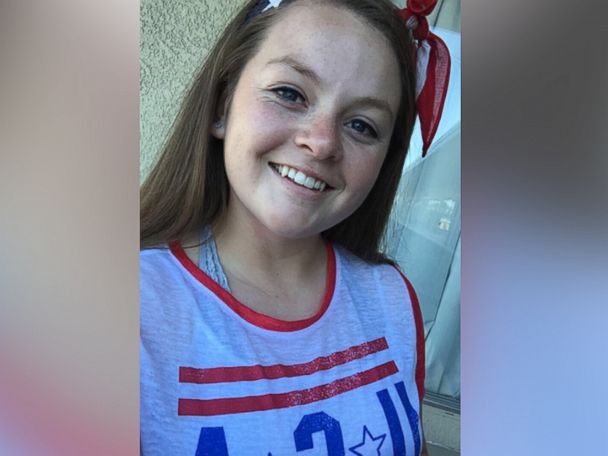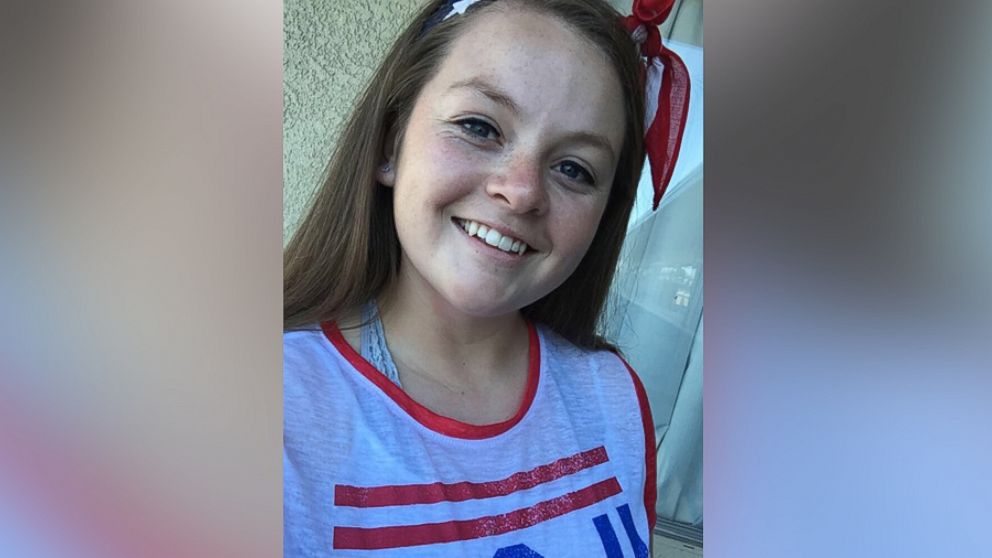 Paige Gasper came close to becoming one of gunman Stephen Paddock's victims when he shot into a crowd of 22,000 at a Las Vegas country music festival headlined by Jason Aldean last week.
Fifty-eight people were killed in the massacre, and hundreds, like Gasper, were wounded.
Luckily, the 21-year-old Sonoma State University student beat death in the nation's worst mass shooting in modern history with the aid of Good Samaritans who pulled her incapacitated body into a pickup truck and transported her to a hospital.
Now, Gasper, of Wheatland, California, is suing the hotel, the concert organizers, bump stock manufacturers and retailers as well as the "Estate of Stephen Paddock" for "negligence" in failing to prevent Paddock's 11-minute terrorizing rampage.
She filed the lawsuit Tuesday in Clark County, Nevada.
Gasper's lawsuit alleges MGM Resorts International and its subsidiary Mandalay Corp., which own the hotel, and failed to properly monitor Paddock's activities and responded too late to the shooting of a hotel security officer. According to the Las Vegas Metropolitan Police Department, Paddock fired at the security officer six minutes before opening fire on the crowd below.
The lawsuit also accuses Live Nation Entertainment, Inc., the festival organizer, and unnamed event promotion companies of negligence for failing to provide adequate exits for festival-goers. The lawsuit also alleges Live Nation was negligent for improperly training staff for an emergency.
Another defendant named in the suit is Slide Fire Solutions, the maker of bump stock devices that Las Vegas officials claims were used by Paddock, of negligence, design and manufacturing defects.
At a press conference Wednesday, one of Gasper's attorneys, Michelle Tuegel, said the lawsuit was filed in order get "action and answers."
Also present was Gasper's mother Heather Selken who explained the impetus for the lawsuit: "[We] want things put in place so this won't happen to you or your family," she said.
MGM Resorts spokeswoman Debra DeShong responded to the lawsuit in a statement to ABC News, and said, "As our company and city work through the healing process, our primary focus and concern is taking actions to support the victims and their families, our guests and employees and cooperating with law enforcement … Out of respect for the victims we are not going to try this case in the public domain and we will give our response through the appropriate legal channels."
A Live Nation rep said in a statement to ABC News that the company is "heartbroken" for the victims and their families and it is working with the FBI but it is "unable to comment specifically on pending litigation."
Messages left by ABC News for Slide Fire were not immediately returned.
And messages left by ABC News for an attorney representing Paddock's girlfriend, Marilou Danley, have also not been returned.
It is unclear if Paddock's family has retained an attorney.
As Paddock, the 64-year-old retired accountant and video poker playing high-roller was in his room on the 32nd floor of the Mandalay Bay Resort and Casino making preparations for the shooting on the night of Oct. 1, Gasper was taking in the third day of the Route 91 Harvest Festival in the Las Vegas Village.
For 11 minutes, Paddock, after busting through two windows, showered the staging grounds with volleys of bullets, police have confirmed.
One bullet, according to the lawsuit, "believed to be from the weapon of Paddock" struck Gasper by entering her right underarm then "traversed right breast tissue, shattered ribs and lacerated her liver before exiting out her right side."
After suffering the bullet wound, Gasper, the lawsuit adds, "was rendered physically incapacitated as a result of her injuries" and inadvertently trampled by friends and escaping crowds of people "as they tried to flee the concert venue."
Fortunately, Gasper was aided to safety by numerous Good Samaritans.
One, the lawsuit notes, "helped her take cover behind a metal trash dumpster." Another was led into the street to get out of the staging grounds and a third lifted Gasper amongst other injured concertgoers into the truck where she was delivered to the Spring Valley Hospital.
Tragically, Gasper was the only person in the pickup truck to pull through, the lawsuit claims.
The lawsuit claims that Moran, Texas-based Slide Fire Solutions LP and other unnamed bump stock dealers and makers, referred to in Gasper's lawsuit as "Doe Manufacturers" and "Roe Retailers," had a hand in the murderous act committed by Paddock.
Officials say the Las Vegas gunman had two "bump-stocks" that could have converted semi-automatic firearms into fully automatic ones.
The lawsuit claims that bump stock or bump fire devices "contributed to Paddock's commission of the mass shooting."
MGM and Mandalay Corp., the parent companies of the hotel where Paddock stayed, were accused of failing to train their personnel or supervise them "adequately." In addition, the lawsuit alleges that the companies failed to monitor the hotel premises for the shooter's delivery of guns and ammunition to his hotel room or monitor closed circuit television (CCTV) while Paddock planted video devices.
The police have confirmed that Paddock planted one video device in his hotel room peephole, and a second device was concealed in a Mandalay Bay food service cart left by Paddock in the hallway outside his room.
The cameras, according to the lawsuit, were used "to keep an eye on and to attempt to thwart law enforcement."
That echoed Clark County Sheriff Joseph Lombardo's previous comments to reporters that the cameras were there to who could see "anybody coming to take him into custody."
The lawsuit also accused the hotel security of "failing to timely respond or otherwise act upon Paddock's shooting of Mandalay Bay Security Officers Jesus Campos…"
Campos, the lawsuit suggests, "was shot six minutes prior to Paddock's commencement of shooting towards the concert venue."
Sheriff Lombardo revised the timeline of the shooting during a press conference Monday, telling reporters, "What we have learned is Mr. Campos was encountered by the suspect prior to his shooting to the outside world."
The lawsuit comes days after LVMPD Police Chief came out supporting the hotel security's handling of the shooting.
"The Mandalay Bay security was fantastic," Sheriff Lombardo last Tuesday. "I don't want anyone to think that it's not safe to stay at one of our hotels."
Attempts by ABC News to get a response from the LVMPD were unsuccessful.
The lawsuit claims that Live Nation "breached their duty" by "failing to design, build and mark adequate exits in case of emergency." The lawsuit also accuses the concert promoters of "failing to properly train and supervise employees in an appropriate plan of action in case of emergency."
The company refused to comment about pending litigation.