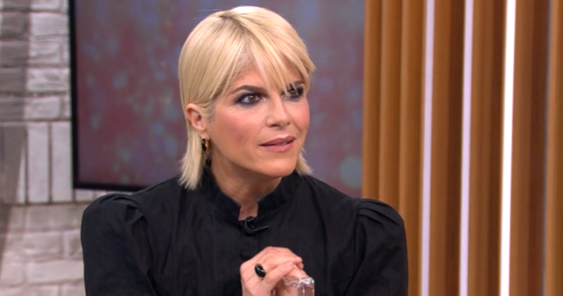 Selma Blair became a well-known actress after performances in iconic movies like "Legally Blonde," "Cruel Intentions" and "The Sweetest Thing." In 2018, she revealed on Instagram she had been diagnosed with multiple sclerosis, or MS, a chronic autoimmune disease that affects the central nervous system. Since then, she has used her platform to share her journey and advocate for those with chronic illnesses and disabilities.
Blair's book, "Mean Baby," became a New York Times bestseller when it was first released last year, and it will be available in paperback starting Tuesday. The book details her struggles with MS, among other things.
Blair told "CBS Mornings" on Monday that she was "always sick" dating back to at least her early 20s. At 22 years old, a doctor told her she had optic neuritis, a common symptom of MS. Despite seeing neurologists for her chronic headaches and fevers, Blair never considered the possibility of having a neurological illness.
It wasn't until she was in her 40s that Blair received her official diagnosis of MS. By that time, her symptoms had become increasingly difficult to ignore.
"When I got the diagnosis at late 40-something it seems, I was surprised, but then I was like 'Oh of course,' and when the doctor said the first night, 'You've had this at least 25, 30 years, at least,' I was happy. I needed it," Blair said.
Before that, she said she thought she was "a wimp" — told continuously that it was in her head, or that she was depressed or experiencing what other moms feel after giving birth. She also thought she might have mental illness that prevented her from differentiating between emotional or physical pain, and she said she didn't trust herself or her body.
To cope, she said she would drink and "check out."
"So to find that out and say, 'Oh, there's a story I can put together' — it was life-changing," she said about her diagnosis.
Blair also discussed her struggle with alcoholism, and hitting "rock bottom" in 2016 after a trip to Cancun, Mexico.
Despite the difficulties, Blair found solace in writing and was encouraged by her mother to pursue her passion.
"I am in remission with the help of my neurologist now but to write that book I thought, 'I hope someone can see that maybe there's more or if they've done shameful things, you know choices they made, go easy on yourself, because you need to come out of it. It's not going to help anyone to stay down and add to that,'" she said.