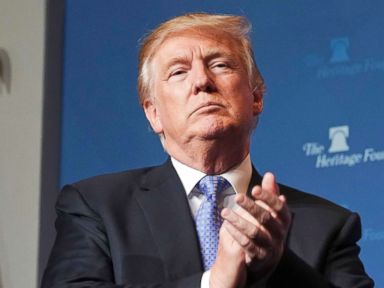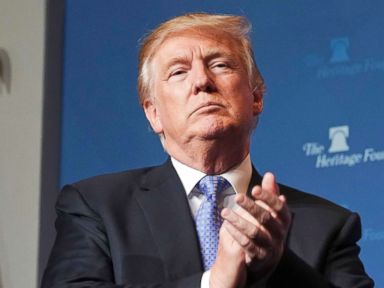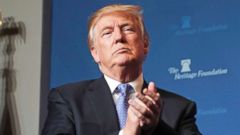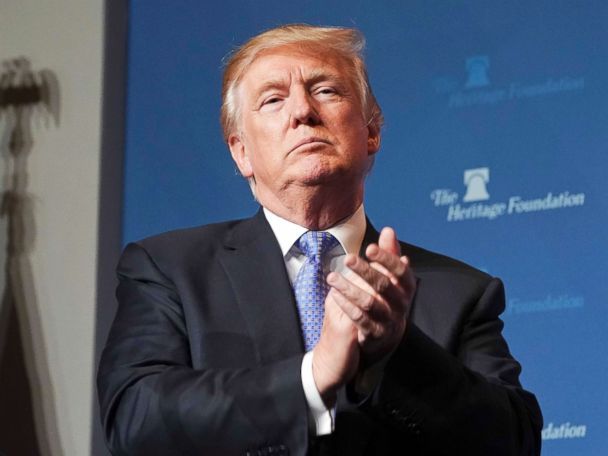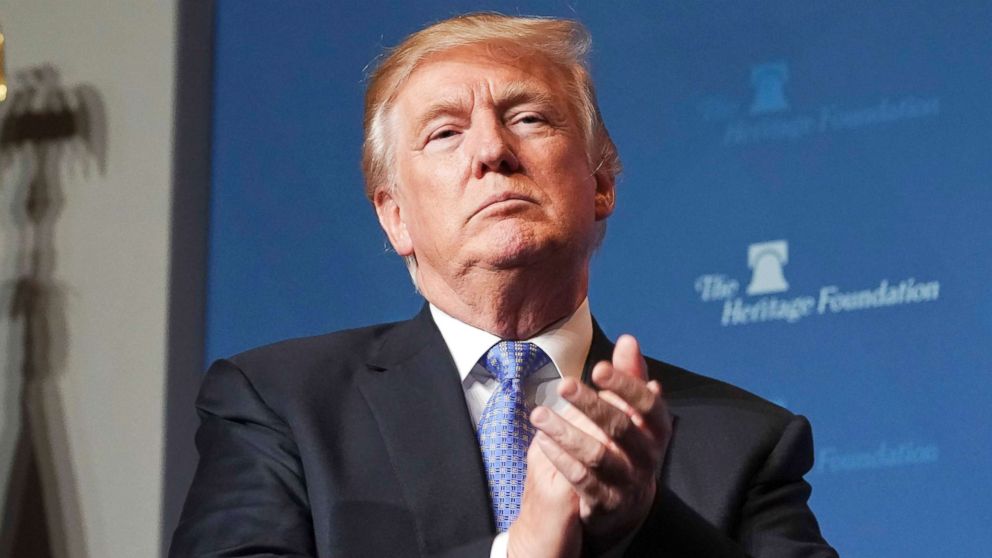 Government attorneys on Wednesday asked a New York federal judge to throw out a lawsuit accusing President Donald Trump of violating the Constitution every time a foreign government patronizes a Trump property.
The government attorneys were responding to a lawsuit filed this year by representatives of hotels and restaurants who say they have suffered damages, along with watchdog group Citizens for Responsibility and Ethics and Washington (CREW).
The suit charges that Trump's ongoing ties to Trump-branded businesses worldwide is in violation of the so-called emoluments clause, which prohibits federal employees from accepting "any present, Emolument, Office, or Title, of any kind whatever, from any King, Prince, or foreign State." An emolument is usually defined as compensation of some kind or an item of value.
George Washington and Thomas Jefferson pursued private business interests when they were president, Justice Department attorneys argued before Judge George B. Daniels, saying that Trump is no different. When foreign governments book rooms in Trump hotels, they said, it is not an emolument.
Daniels challenged the Justice Department's narrow definition of "emolument" and said that if a foreign entity "expects something" in exchange for a payment, that would be an emolument, not a gift, even if the president did not follow through on a presumed quid pro quo. The judge asked the parties if the president is automatically prohibited from selling goods and services at fair market value to a foreign government, a seemingly open legal question.
He then pressed the plaintiffs over their arguments for what's known in the legal world as standing, or their right to sue.
The plaintiffs argued, for example, that there are four midtown Manhattan restaurants with two Michelin stars, excluding sushi restaurants. One is Trump's Jean Georges, and that's where foreign delegations want to host their parties. The "universe is small" and Trump properties "are in direct competition with plaintiffs," they claimed.
Daniels shot back that the emoluments clause "is an anti-corruption provision" and "is not intended to protect you from unfair competition." The judge also suggested that the plaintiffs haven't shown specific harm, and that the "injury would have to be more accurately characterized."
Lawyers for CREW said their right to sue rests on the "impairment of their resources" in fighting for good governance.
Daniels said he expects to rule on the Justice Department's motion to dismiss in the next 30 to 60 days. If the case moves forward, the plaintiffs said they will want four to five months for discovery, which could potentially result in the unveiling of some of Trump's unreleased tax returns, before a one week trial. The plaintiffs' attorneys also said they are open to a settlement arrangement with the president if, for example, he agreed to divest or segregate some of his profits.