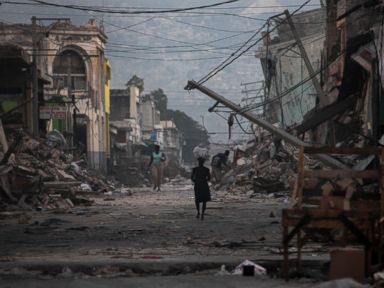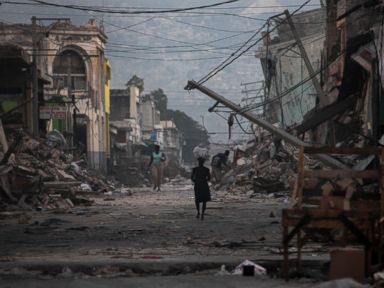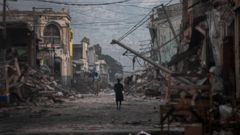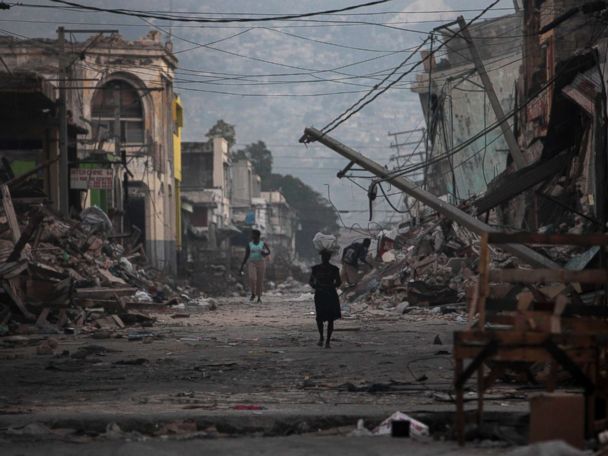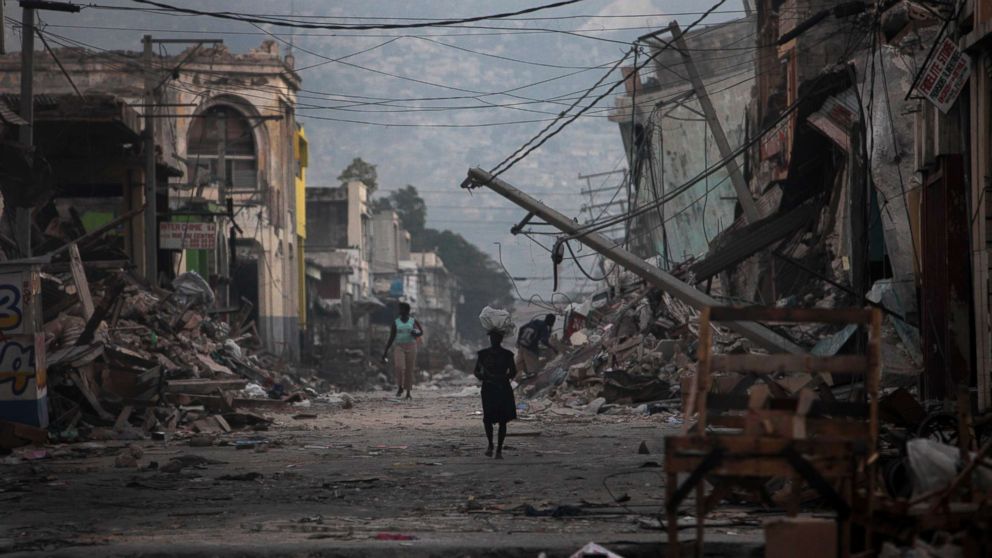 Nearly 60,000 Haitians currently living in the United States under a protected immigration status will have 18 months to leave or face deportation after the Trump administration announced the end of a program that allowed thousands of survivors of Haiti's devastating 2010 earthquake to reside in the country for nearly eight years.
Acting Homeland Security Secretary Elaine Duke announced the termination of Temporary Protected Status (TPS) for Haiti with an 18-month delay "to allow for an orderly transition," in a press release on Monday.
"The decision to terminate TPS for Haiti was made after a review of the conditions upon which the country's original designation were based and whether those extraordinary but temporary conditions prevented Haiti from adequately handling the return of their nationals," the statement read.
Seventeen-year-old Miami resident Peterson Exais was just a child when he was injured in the country's 2010 earthquake.
"It's very devastating hearing this news," Exais told ABC affiliate WPLG.
Exais, a high school student who lives with his mother, said his family in Haiti is struggling to survive nearly eight years after the deadly quake struck, killing over 300,000 and causing widespread damages.
"They're hungry. They're not receiving food," he told WPLG. "They're not receiving clothing. It's very difficult for them. And I could not imagine myself in that situation again."
Temporary Protected Status is a special immigration status for people from a foreign country where the U.S. determines that conditions in that home country prevent those people from returning safely or where the country is unable to handle the return of its nationals adequately.
More than 320,000 people from 10 countries have Temporary Protected Status in the U.S., according to the Pew Research Center. The program was signed into law by President George H.W. Bush in 1990 and gives the White House the power to decide to extend the designation for various countries on a rolling basis. Haiti's status was due to expire in January of next year.
The Trump administration has moved to curtail the program.
Earlier this month, the Department of Homeland Security (DHS) ended TPS for some 2,500 Nicaraguans living in the country but delayed a decision on the status of 57,000 Hondurans. Similar protections for immigrants from Guinea, Liberia and Sierra Leone were allowed to expire.
ABC News' Geneva Sands and Conor Finnegan contributed to this report.
Free America Network Articles