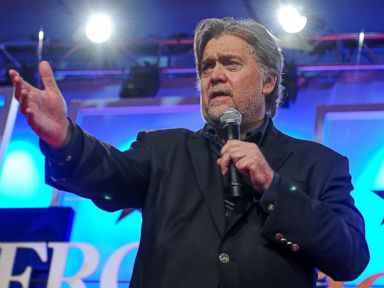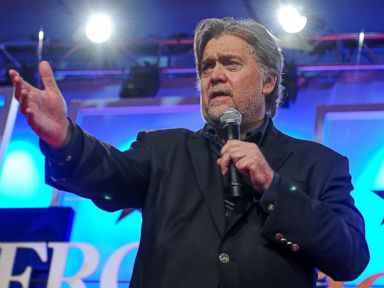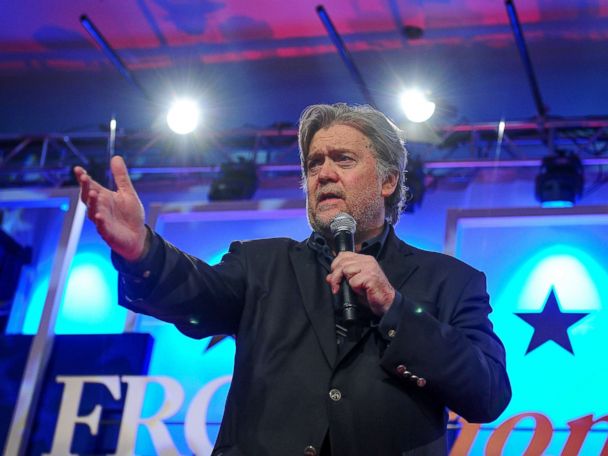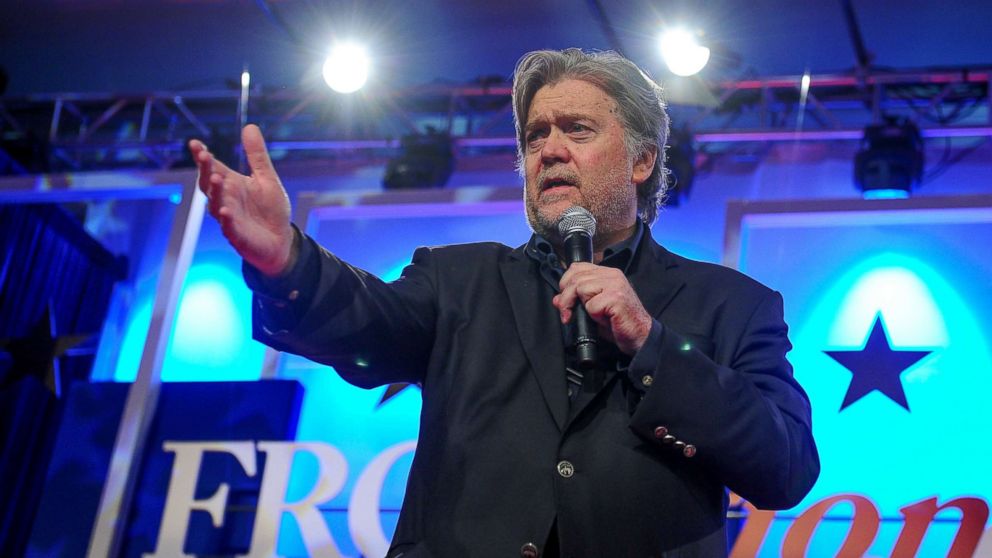 President Trump's controversial former chief strategist Steve Bannon said he plans to go to "war" against the GOP senators who didn't rush to Trump's defense during his public feud with Sen. Bob Corker.
"Nobody can run and hide on this one, these folks are coming for you," Bannon said Saturday to the crowd at the Value Voters Summit of social conservatives.
Bannon, who called for Corker to resign last week after the Tennessee senator said Trump's rhetoric put the United States at risk of "World War 3," told the conservative gathering that such comments undermine U.S. soldiers stationed overseas.
"Bob Corker has trashed the commander in chief of our armed forces while we have young men and women in harm's way," Bannon said.
Bannon departed the White House in mid-August and immediately rejoined conservative media outlet Breitbart News as executive chairman, promising to be an outside bomb-thrower against those who fail to support Trump and targeting in particular GOP lawmakers who have opposed the president or spoken out against him.
The former Trump strategist also responded to a writeup in Vanity Fair earlier this week that said Bannon has told associates he believes the president has a "30 percent chance" of making it through his first term.
In contrast, Bannon told the crowd, he believes Trump is "going to win with 400 electoral votes in 2020." Winning the presidency requires getting 270 of the total 538 electoral votes.
Bannon also pointed with pride to the victory of a GOP firebrand, former judge Roy Moore, in the primary for Alabama senator over the establishment candidate endorsed by Trump.
He said he believes Trump's recent actions, such as in decertifying the Iran nuclear deal and in other moves that Bannon said "blow up" the Obamacare insurance exchanges, are a direct result of Moore's victory putting pressure on the president to follow through on campaign promises.
"Those are not random events, folks. That is victory, begets victory. We owe that to Judge Moore," Bannon said. "Every day is like Christmas Day, now."
Bannon predicted President Trump will soon name the Muslim Brotherhood a terrorist organization and move the U.S. embassy in Israel to Jerusalem.
Prior to Bannon, the crowd of conservatives heard from another former member of the Trump's White House staff, Sebastian Gorka, who served as a counterterrorism adviser.
"This is a national movement to retake our country," Gorka said. "This is not about the last eight months. It is about the next eight years. And then, it is about the following eight years under President Pence."