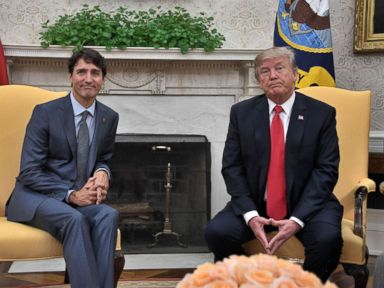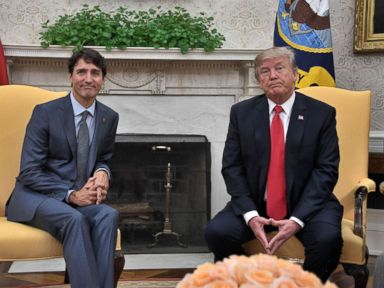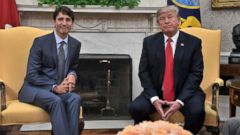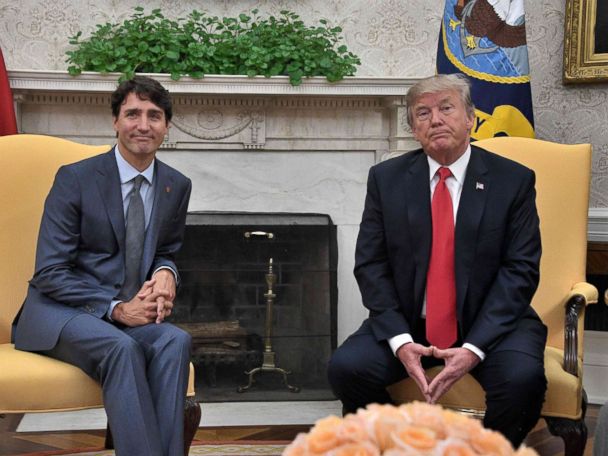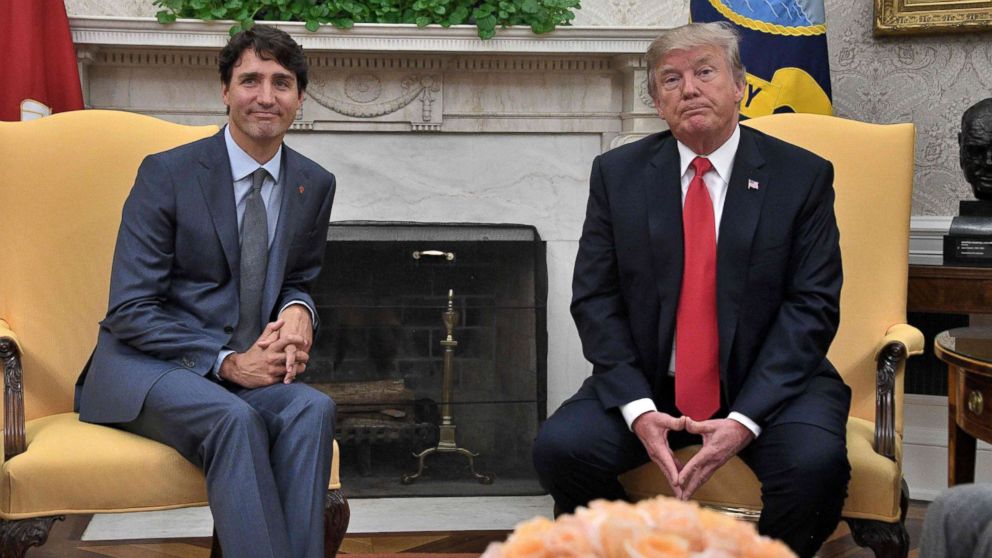 President Donald Trump shot down NBC News reports Wednesday that he called for a reported tenfold increase to the nation's nuclear arsenal during a national security meeting this summer and slammed the media for spreading what he calls "fake news."
During a meeting in the Oval Office with Canadian Prime Minister Justin Trudeau, Trump said it was "absolutely disgusting" that the press is able to "write whatever they want to write" and insisted the reporting that he had called for more nuclear weapons was not true.
"But I want modernization and I want total rehabilitation. It's got to be in tip-top shape," he said.
Trump was responding to a report originally published by NBC News that detailed a Pentagon meeting in July which Trump allegedly said he wanted to boost the nation's nuclear weapons supply by 10 times the current amount.
ABC News has reached out to NBC News for comment.
On air and on social media, NBC News stressed that they never reported that the president actually called for an increase — just that he talked about it — and that there are no plans to increase the nuclear arsenal.
Secretary of Defense Jim Mattis also refuted the claims in a statement released this afternoon.
"Recent reports that the president called for an increase in the U.S. nuclear arsenal are absolutely false. This kind of erroneous reporting is irresponsible."
Earlier in the day, Trump objected to the NBC News report on Twitter and suggested that the broadcaster's license should be challeged.
On July 20, Trump visited the Pentagon to meet with senior military officials to receive a briefing that touched on military readiness and operations around the world.
A U.S. official told ABC News that, as part of that meeting, there was a briefing related to the modernization of the nuclear triad that reaffirmed the budget prioritization for that effort. This official had no knowledge of the reported comments attributed to Trump about a tenfold increase in the nuclear arsenal.
According to another U.S. official, during that portion of the meeting the president asked several questions, including why the U.S. did not have as many nuclear weapons as the Russians.