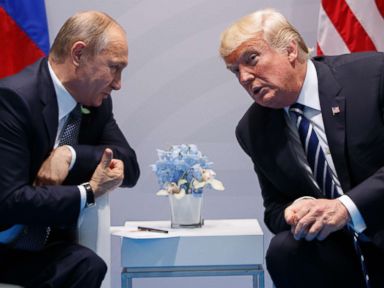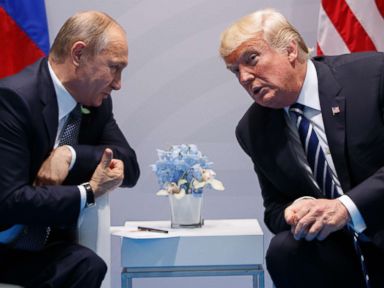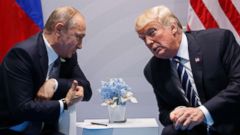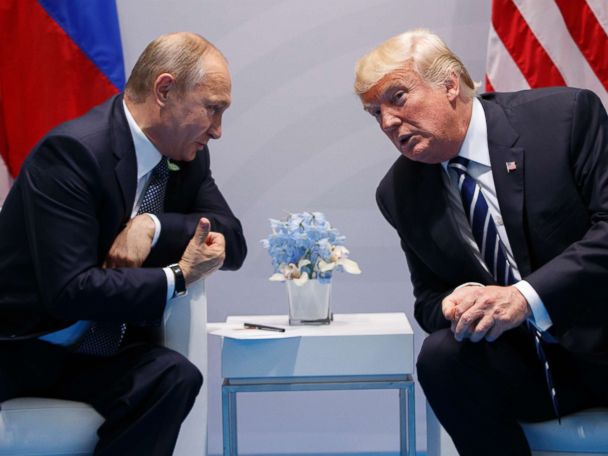 More than two months after they helped shepherd a bill through Congress that slapped new sanctions on Russia, two top senators are accusing the Trump administration of dragging its feet on implementing the law.
Sen. John McCain, R-Ariz., and Ben Cardin, D-Maryland, –- top Republican and Democratic senators on foreign policy, respectively –- say the Trump administration has still not provided key details to begin enforcement of the sanctions against Russia –- after the president begrudgingly signed the bill that was passed overwhelmingly by Congress with the threat of a veto override.
"They've had plenty of time to get their act together," they write. "The delay calls into question the Trump administration's commitment to the sanctions bill."
The Trump administration had until Oct. 1 to list which Russian defense and intelligence individuals and entities it would target under the new sanctions –- something they still have not done. Instead, they've only taken the first step, a formality where they officially assigned this responsibility to the State Department, Treasury Department and Director of National Intelligence's office.
A senior Senate Democratic aide points out that not only was this bill signed on Aug. 2, but it was after two months of working it out on the Hill, giving so the administration plenty of time to meet this first deadline of Oct. 1, in the senators' view.
"You couldn't say on Oct. 11 that we've really begun turning the screws" on Russia for its interference in the election, the Democratic aide added. "We've given [the administration] the screws, now it's time for them to start turning."
McCain and Cardin also point out in their letter that in addition to the "administration's lack of responsiveness" on the implementation, they have no "significant diplomatic effort to engage our allies in Europe and lead an effort to increase pressure on Moscow."
That's a nod to the economic pain of European allies who are impacted more by Russian sanctions given their closer economic ties. The Trump administration is "not doing enough" to work with them and keep them on board with sanctions, the Democratic aide charged, which could have negative effects for their long-term impact.
This law also paved the way for new sanctions on Iran and North Korea, but those provisions have not been implemented yet either — although their deadlines are further down the road.
The State Department has previously committed to fully implementing the law, with spokesperson Heather Nauert telling reporters on the day Trump signed the bill, "We have to follow the law, and the president signing into law is something that we certainly will follow."