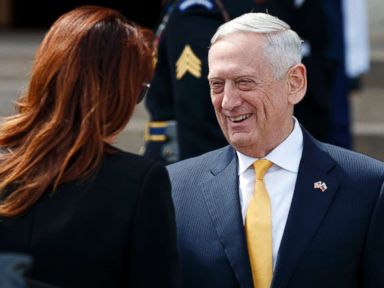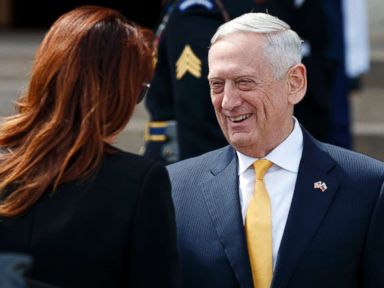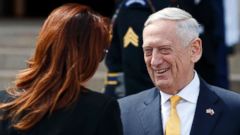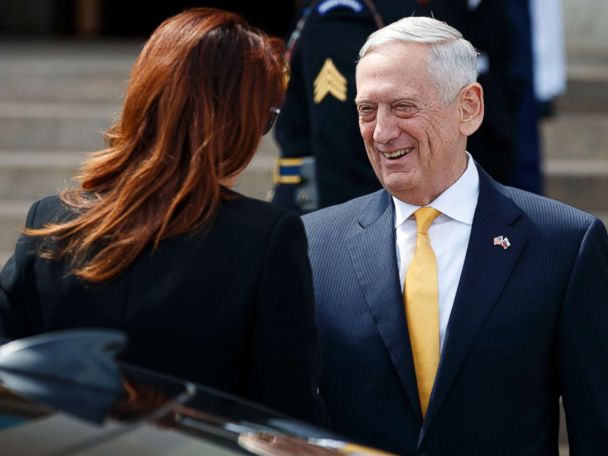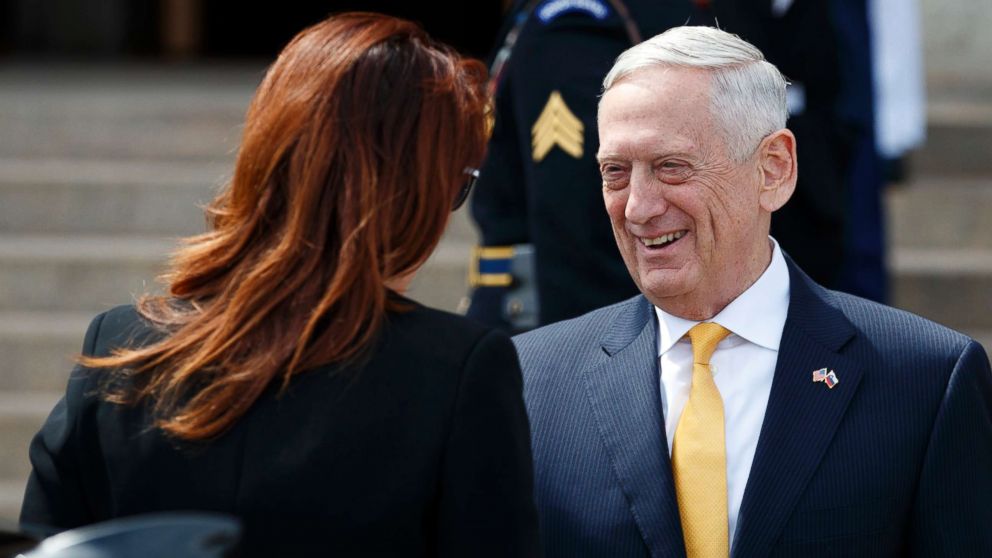 Over the last two weeks, President Donald Trump has publicly surprised the Pentagon on major issues – from monitoring the Mexican border to U.S. policy in Syria.
Asked about those issues on Friday, Defense Secretary James Mattis seemed to nonchalantly signal one message: Don't worry.
Earlier this week, Trump said he wanted the military to guard the U.S. border with Mexico until the wall was built and there was "proper security."
But as of Thursday, the Pentagon still had not received details from the Department of Homeland Security about how many Guardsmen might be needed. Accordingly, Pentagon officials have been unable to provide details about the new border mission including how long those troops would serve, whether they would be armed, or who would pay for it.
On Thursday, the president estimated he would ask governors to send 2,000 to 4,000 National Guard troops to the border, but the Pentagon was not able to provide further details about how long those troops would serve, whether they would be armed, or who would fund them.
Asked if the U.S. military would use operations and maintenance funds to support troops at the border, Mattis assured reporters "we'll figure it out."
"We are looking at how we can best provide the support to the Department of Homeland Security and we'll figure it out, it will be consistent with law and the spirit of Congress, no problem," he said prior to a meeting with the Slovenian Defense Minister at the Pentagon on Friday.
Last week, Trump also suggested the Department of Defense could use some of its $700 billion budget to fund the new border wall – a move that would require congressional approval to reallocate that money.
The president also made a surprising announcement on U.S. policy in Syria, telling a crowd in Ohio late last month that he wanted the U.S. out of the country "very soon."
According to a senior administration official and a U.S. official familiar with the matter, Trump's national security team had not expected him to voice that opinion publicly.
This week, the president repeated the call to get out of Syria – as one mile away, top U.S. military and diplomatic leaders were speaking about the way forward in Syria and the critical challenges that lie ahead there.
Trump's words were particularly jarring for Syrian Kurds, who have been an important U.S. partner force in the fight against ISIS, and are now wondering if they can't count on American support.
Last month, NATO-ally Turkey took over the Kurdish-held city of Afrin in northwestern Syria – with Turkish President Erdogan suggesting his country might expand its military operations against Syrian Kurds elsewhere in northern Syria.
Asked if the military was committed to supporting the Kurds or if U.S. assistance to them would end if America pulled out its troops, Mattis declined to say.
"We are in consultation with our allies and partners right now so we'll work all this out," he said.
On Wednesday, the White House had walked back Trump's call to withdrawal U.S. troops.
"The military mission to eradicate ISIS in Syria is coming to a rapid end, with ISIS being almost completely destroyed," White House press secretary Sarah Sanders said.
But she added, "The United States and our partners remain committed to eliminating the small ISIS presence in Syria that our forces have not already eradicated. We will continue to consult with our allies and friends regarding future plans."
ABC News' Luis Martinez contributed to this report.