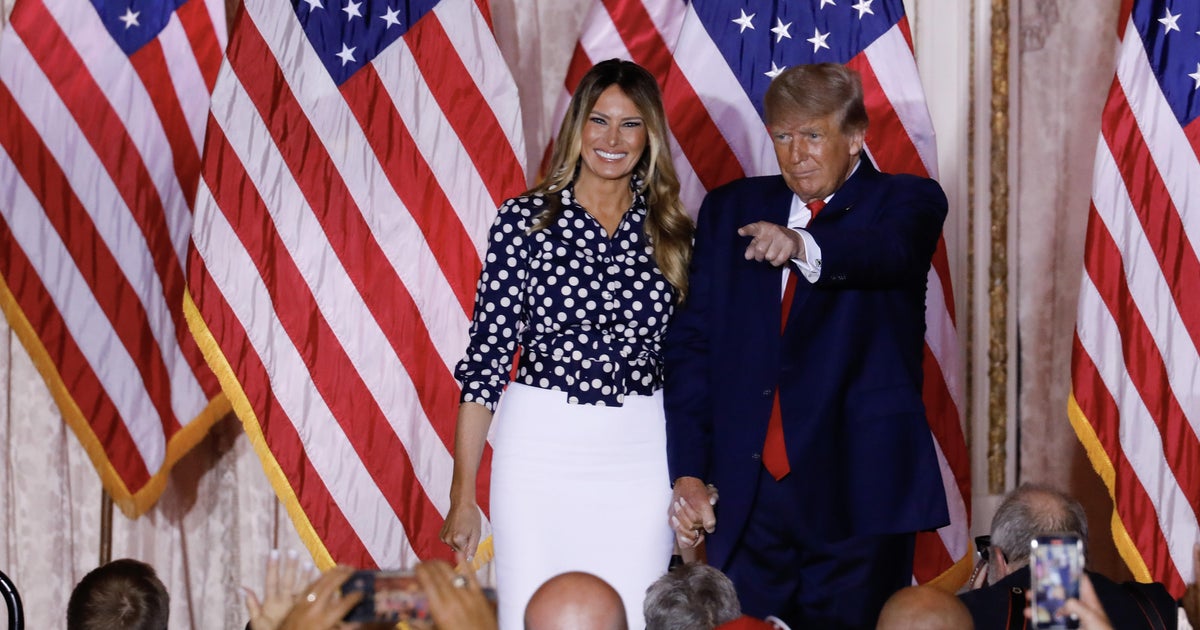 Former first lady Melania Trump said she backs her husband's third attempt to win the White House, despite the fact that she hasn't been seen at one of his campaign events since he officially announced his reelection bid.
"He has my support, and we look forward to restoring hope for the future and leading America with love and strength," she told Fox News.
Former President Donald Trump announced his reelection campaign in November and his wife appeared by his side. She has not appeared at his events since then, including a speech at Mar-a-Lago after he was arraigned on criminal charges in New York for his alleged role in a hush money scheme during the 2016 campaign.
"My husband achieved tremendous success in his first administration, and he can lead us toward greatness and prosperity once again," Melania Trump told Fox News.
She said she would use her platform to promote the well-being of children if her husband is elected to a second term.
"My focus would continue to be creating a safe and nurturing space for children to learn, grow, and thrive," she said. "If additional problems arise, I will take the time to study them and understand their root causes."
In a 2016 interview with The Washington Post, the then-candidate Trump said his wife didn't want him to run.
"She said, 'We have such a great life. Why do you want to do this?' " he told the newspaper. "I said, 'I sort of have to do it, I think. I really have to do it.' … I could do such a great job."
According to Trump, his wife later said, "I hope you don't do it, but if you run, you'll win."
She was largely absent from the campaign trail in 2020 as her husband fought for reelection against Joe Biden.
Thanks for reading CBS NEWS.
Create your free account or log in
for more features.