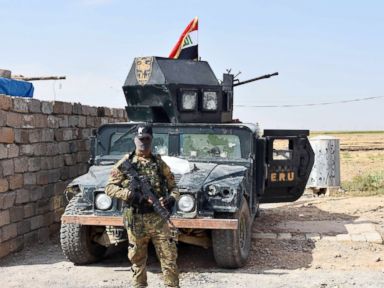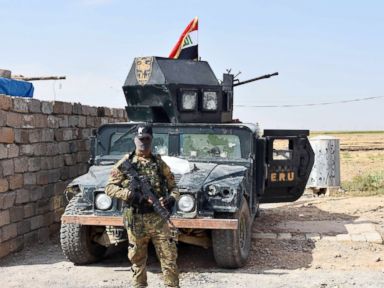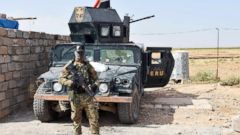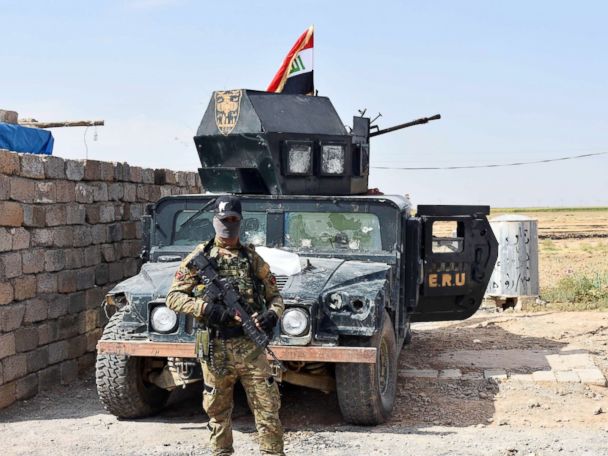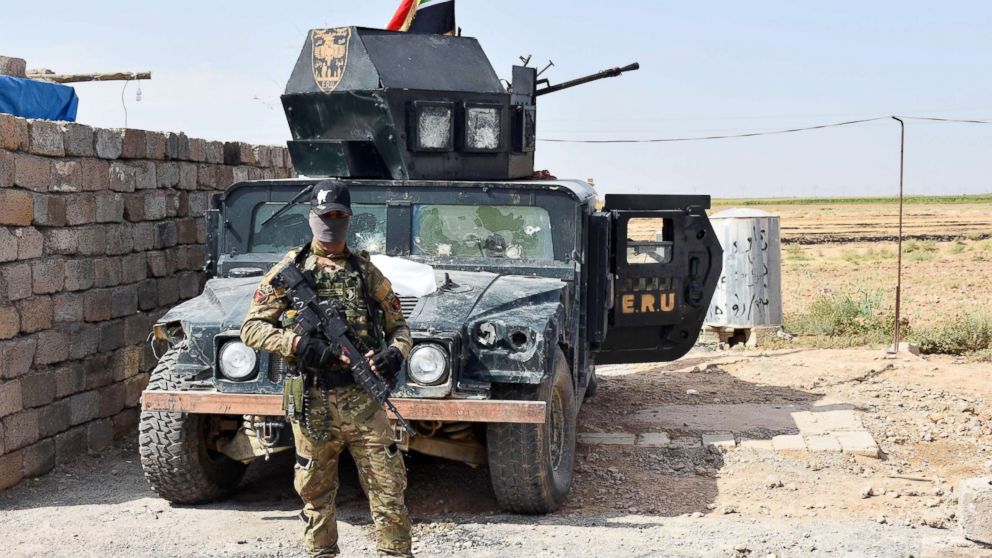 About 6,000 Kurdish Peshmerga reinforcements have been moved into defensive positions around the oil-rich city of Kirkuk, Iraq, amid fear of attack from Iraqi troops, officials from the semi-autonomous region of northern Iraq say.
Kurdistan Vice PresidentKosrat Rasul told Rudaw News the reinforcements were sent to Kirkuk late Thursday night in response to "threats" of attack from a combined force of Iraqi government soldiers and Iranian-backed militia, called Hashd al-Shaabi, reportedly massing on the Iraqi side of the border with Kurdistan.
Both the Iraqi army and the Kurdish Peshmerga are key allies of the U.S.-led coalition in its fight against ISIS in Iraq and the threat of armed clashes poses a major challenge for Western governments. The threat of military conflict and open civil war between America's two biggest allies in Iraq could lead to a potential political minefield for the United States.
Iraqi forces and their allies began moving toward Kirkuk Thursday night, aiming for military bases to the northwest and southwest of the city, Kurdish commander Gen. Pirot Abdulla told ABC News.
In response, Kurdish forces pulled back from outer defensive lines and entrenched behind a major irrigation channel, with Iraqi forces now only about 100 yards to the west, Gen Abdulla said.
Kurdish officials said the move was in response to reports that Iraqi army and federal police forces, along with Hashd al-Shaabi troops, had moved to within a few miles of Peshmerga positions and were preparing a "major attack in southwest Kirkuk" against oil fields, military bases and the airport. The General Command of Peshmerga Forces released a statement saying the situation"has dangerous indications for war."
Iraqi Prime Minister Haider al-Abadi said Thursday he would not use the army against Kurdish citizens, despite reports of military convoys heading toward Kirkuk early this morning.
Al-Abadi said he had no plans for military operations in Kirkuk and was focused on recapturing the last ISIS stronghold in Iraq, near the western border with Syria. Iraq's military command rushed to issue a statement denying media reports it had commenced operations for the city.
Peshmerga forces annexed Kirkuk and the surrounding area after halting ISIS fighters in their sweep across northern Iraq in 2014 as Iraqi military forces crumbled. Ever since, Kirkuk has become a point of contention between Baghdad and Kurdish officials in Erbil.
The dispute over ownership of Kirkuk escalated in the wake of Kurdistan's independence referendum held last month. Even though results of the poll were not legally binding, voters living in Kurdish-controlled areas, including Kirkuk, voted overwhelmingly in favor of secession, prompting Kurdish officials to call for negotiated concessions from Baghdad.
Iraq's central government responded by imposing a ban on direct international flights to Kurdistan's airports, placed severe restrictions on Kurdish-owned banks and threatened to end the region's independent crude oil sales.
Baghdad remains bitterly opposed to Kurdish ambitions to incorporate Kirkuk province in its autonomous region in the north and has voiced determination to take it back. "Iraqi armed force are advancing to retake their military positions that were taken over during the events of June 2014," an Iraqi general told AFP news agency by telephone, asking not to be identified.