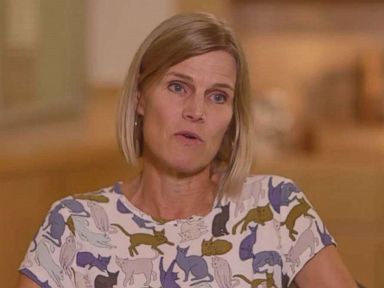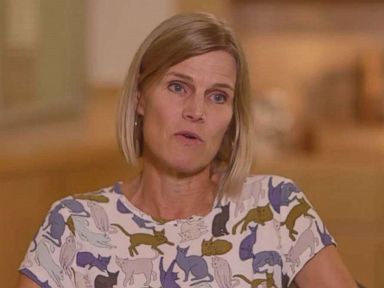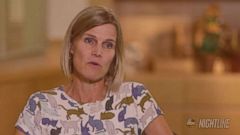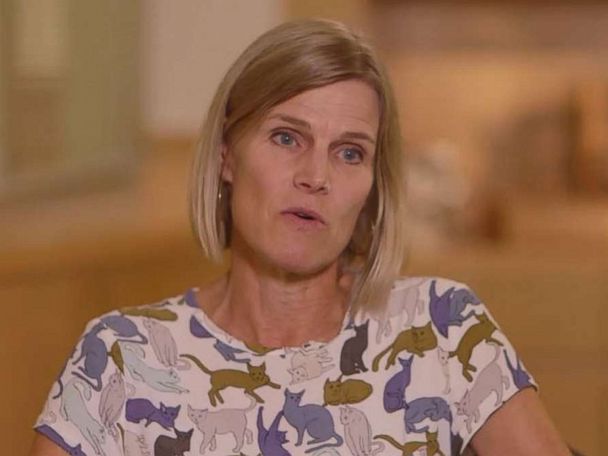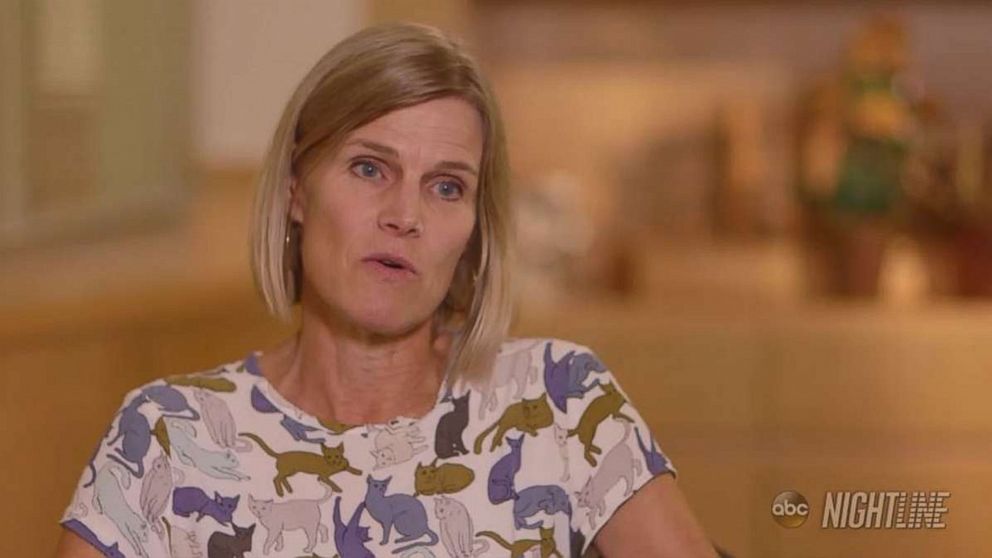 Tomi-Ann Roberts was a 20-year-old college student and aspiring actress in 1984 when she claims Hollywood producer Harvey Weinstein propositioned her.
"I don't remember if I was in a hotel or an apartment. I thought there would be other individuals there," she told ABC's Juju Chang in an interview for "Nightline." "It was just him and it was the kind of moment that is sort of petrifying in the sense that you stand still and you're not sure what to do."
She claims Weinstein was "in the bathtub," attempting to convince her "to get naked."
"And I didn't," she said. "Looking back, I apologized … I thought if this is what it's going to take to do serious acting then I guess it's not for me. I guess I really thought that it was kind of my fault, that I was prudish or I was scared."
Roberts was one of more than a dozen women who have now come forward with allegations against Weinstein over sexual harassment and sexual assault.
Roberts was first part of a New York Times report published less than a week ago documenting the film producer's alleged behavior, as well as reported settlements reached over the accusations, followed by an explosive expose in The New Yorker, published Tuesday. The Times followed with an additional story Tuesday, in which actresses Gwyneth Paltrow and Angelina Jolie shared their personal stories of alleged harassment at the hands of Weinstein. A chorus of other celebrities, including Brad Pitt, George Clooney, Jennifer Lawrence, Lena Dunham and Meryl Streep, have now all come out against Weinstein over these allegations.
Roberts said she has grappled with feelings of shame over what happened and she now feels "grateful" to have an opportunity to speak out. As a result of what happened to her, Roberts said she quit acting and became a psychologist.
"I don't want anything from Harvey Weinstein," Roberts told "Nightline." "But I do want other women to know there are people who care this happened to them, happened to me too … I want to honor that tiny whisper that said 'get out' and I listened."
Actress Katherine Kendall, another accuser named in the New York Times report, said in an interview with "Nightline" that she had an encounter with Weinstein two decades ago.
Kendall said he had invited her to a screening, which turned out to be a solo trip with her and Weinstein, and that afterwards, she claims he invited her to his apartment to pick something up. She then alleged that Weinstein went into the bathroom, came back out in a bathrobe and asked for a massage.
"And I was like — this is so uncomfortable," she said. "He said, 'Will you give me a massage?' And I thought, 'This is the weirdest question ever,' and I said, 'No. No, I'm not comfortable with that.' … He goes to the bathroom or something and he's fully naked."
"He's sort of … like blocking the door," Kendall continued. "And says, 'at least if you won't give me a massage, or let me give you a massage, or let me do this or let me do that, at least just pick up your shirt and let me see your breasts.'"
New Yorker contributor Ronan Farrow, who wrote the explosive expose for the magazine, told "Nightline" that he at first spoke to one woman who had raised an allegation against Weinstein and it led him to others with similar stories. What resulted was a 10-month-long investigation in which Farrow said he interviewed more than a dozen former and current Weinstein employees who together painted what he said was a picture of "a culture of complicity" and "of fear that kept them from talking."
Thirteen female alleged victims are referred to in Farrow's story, three of whom allege rape or being forced into sex acts, including Asia Argento, an Italian film actress and director.
Many of these women's stories, Farrow said, contained similar patterns, including allegations of professional meetings being moved abruptly to hotel rooms, and what allegedly happened to the women when they were with him, Farrow said, showed a pattern too.
"A lot of involved hotel rooms, showers, unwanted touching … a lot of exposing himself," he said. "The similarities between these stories were uncanny and they were independently produced by woman after woman after woman."
Actresses Rosanna Arquette and Mira Sorvino were among the 13 women mentioned in Farrow's report. Arquette told The New Yorker that her career suffered after she turned down Weinstein's alleged advances. Sorvino felt similarly and said she turned down Weinstein twice in 1995, once at a hotel and once at her apartment.
""It's a travesty that this sort of behavior is normalized and accepted for decades in this industry. I am very pleased that this had all come to light. These are very bad things that he did." Sorvino told KTLA. "Maybe we'll move into a future where my daughter will not have to be worried about being harassed on the job."
Another accuser, Louisette Geiss, a former actress and screenwriter spoke out at a news conference Tuesday, claiming Weinstein appeared in an open bathrobe with no clothes on during a meeting at the 2008 Sundance Film Festival.
"He led me to his bathroom, pleading that I just watch him masturbate," Geiss said. "My heart was racing and I was very scared. I pulled my arm away finally and headed to the door. He started following me and telling me that he could introduce me to Bob Weinstein, and that I could get a three-picture deal, and that he would greenlight my script. But I had to watch him masturbate. I was on the verge of tears, but I pulled it together and quickly exited."
In an audio recording of a New York Police Department sting operation in 2015, obtained by The New Yorker and verified by ABC News with the NYPD, Weinstein seems to admit to groping a Filipina-Italian model named Ambra Battilana Gutierrez, describing it as behavior he is "used to." On the tape, he tries to convince her to come into his room, and only after almost two minutes of back-and-forth in the hallway does Weinstein finally ended his efforts to get her to stay.
When reached by ABC News for comment, Gutierrez said, "There were two years where I lost a lot in my life, but I wanted to help others. I'm happy now no one will suffer anymore."
The NYPD said the case was never prosecuted. According to the New Yorker, after the D.A.'s office decided not to press charges, Gutierrez "signed a highly restrictive nondisclosure agreement" with Weinstein, including "an affidavit stating that the acts Weinstein admits to in the recording never happened" in exchange for a payment.
The New Yorker quotes Weinstein spokesperson Sallie Hofmeister, saying, "Any allegations of non-consensual sex are unequivocally denied by Mr. Weinstein. Mr. Weinstein has further confirmed that there were never any acts of retaliation against any women for refusing his advances. Mr. Weinstein obviously can't speak to anonymous allegations, but with respect to any women who have made allegations on the record, Mr. Weinstein believes that all of these relationships were consensual. Mr. Weinstein has begun counseling, has listened to the community and is pursuing a better path. Mr. Weinstein is hoping that, if he makes enough progress, he will be given a second chance."
Weinstein, 64, wrote in a statement that he "respect[s] all women and regret[s] what happened," adding, "I appreciate the way I've behaved with colleagues in the past has caused a lot of pain". He was fired from the company he co-founded shortly after The New York Times report was published.
"In light of new information about misconduct by Harvey Weinstein that has emerged in the past few days, the directors of The Weinstein Company … have determined, and have informed Harvey Weinstein, that his employment with The Weinstein Company is terminated, effective immediately," according to a statement from the company's board of directors to ABC News on Sunday.
Weinstein's wife Georgina Chapman told People Magazine in a statement Tuesday that the couple's marriage is ending. "My heart breaks for all the women who have suffered tremendous pain because of these unforgivable actions," she said. "I have chosen to leave my husband."
ABC News' Aaron Katersky, Allison Weiner and David Caplan contributed to this report.