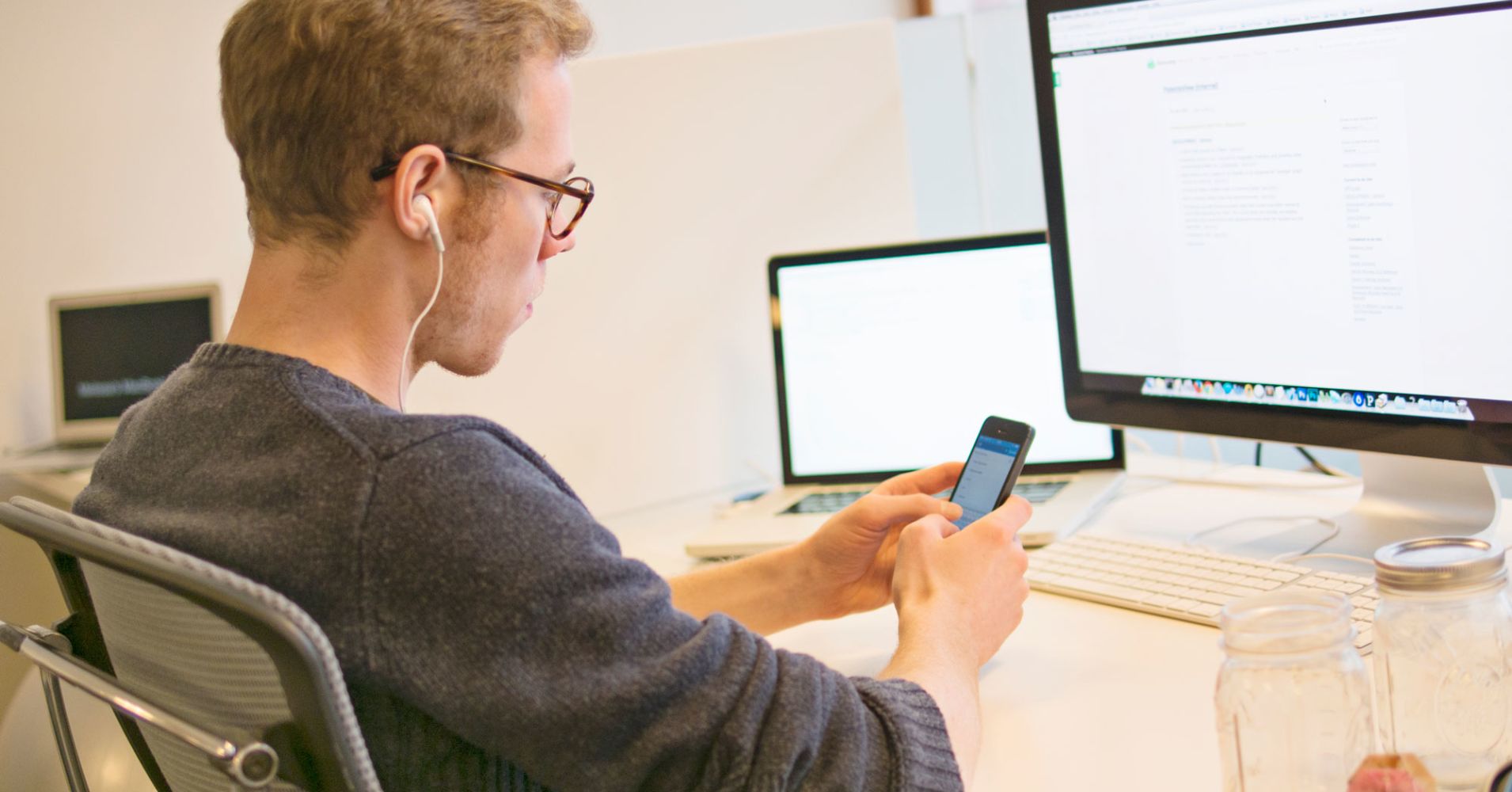 If you're looking for easy ways to earn extra cash, you don't need much more than your cell phone. There are apps out there designed to bring the money to you.
Below, CNBC Make It rounded up five apps that can help you get cash back or grow your money by putting it to work. Keep in mind that nearly all rewards apps track at least some of your personal data and it's always good practice to look at an app's privacy policy before you download it.
Ibotta gives you cash back on everyday purchases like groceries, clothes and mobile apps.
Here's how it works: Select your favorite stores and apps. Then start finding offers, like $2 cash back on a soda brand, and add the offers you're interested in to your account. After you shop, redeem your offers by snapping a photo of your receipt.
Ibotta accepts receipts only from participating stores but popular spots like Whole Foods, Walmart, Trader Joe's and CVS are valid.
As soon as you've earned $20, you can cash out and withdraw your money through PayPal or Venmo. You can also convert your earnings into a gift card.
Cost: Free
Paribus gets you money back for online purchases by monitoring price drops.
Here's how it works: Paribus watches for price drops at online retailers with price adjustment policies and helps you get a refund whenever there's a drop in price. It tracks dozens of major retailers including Amazon, Walmart and Target.
The app also monitors deliveries from Amazon and Walmart and helps you get money back if your packages are late.
Cost: Free
With Swagbucks, you earn points by doing things like taking surveys. Your points can then be redeemed for gift cards or cash back.
Here's how it works: Download the app and start earning points, or "Swagbucks," by taking surveys, watching videos, searching the web and playing games. You can also earn one Swagbuck for every dollar you spend at participating online retailers including Amazon, Walmart and Target.
You can then redeem your Swagbucks for gift cards from major retailers or get cash back from PayPal.
Cost: Free
Acorns is different from the apps listed above in that it can earn you more money by investing some of the money you already have.
So instead of leaving any extra cash — beyond, for example, what you keep in your emergency fund and what you need in your checking account — to sit in a regular savings account where it earns practically zero interest, Acorns will invest it for you in diverse portfolios created by experts and designed to optimize returns for a given level of risk. Note: Investments by nature aren't a sure thing, so make sure you're OK with a bit of a risk and are only working with money you know you could lose.
Here's how it works: Using the app, you can set up recurring investments and have a certain amount of money automatically sent to your Acorns account each day, week or month, or you can make one-time investments.
Acorns also gives you the option of investing your "spare change," meaning it will round up your purchases to the nearest dollar and invest small amounts of money you probably wouldn't miss. These automatic savings will stack up faster than you may think and investing mindless.
Cost: $1 per month
Free America Network Articles