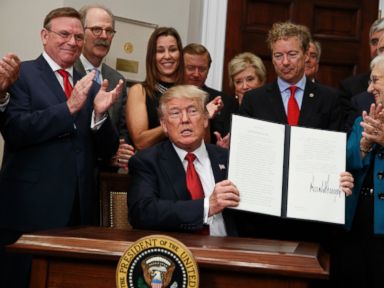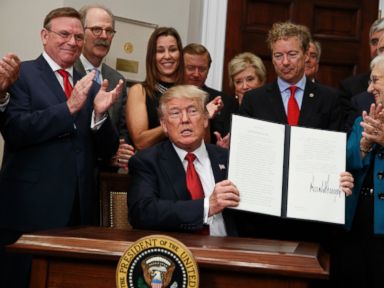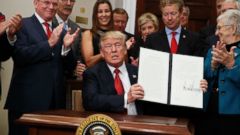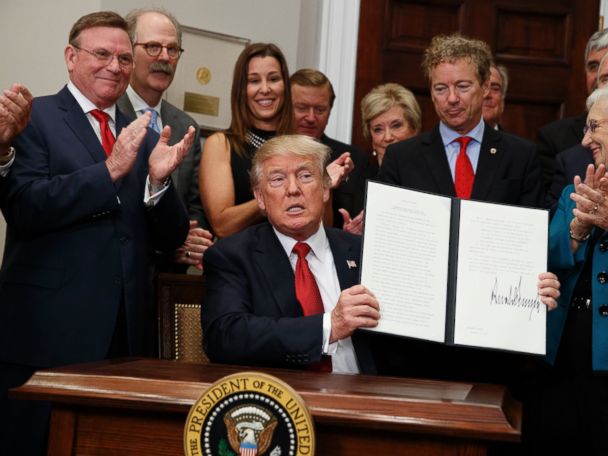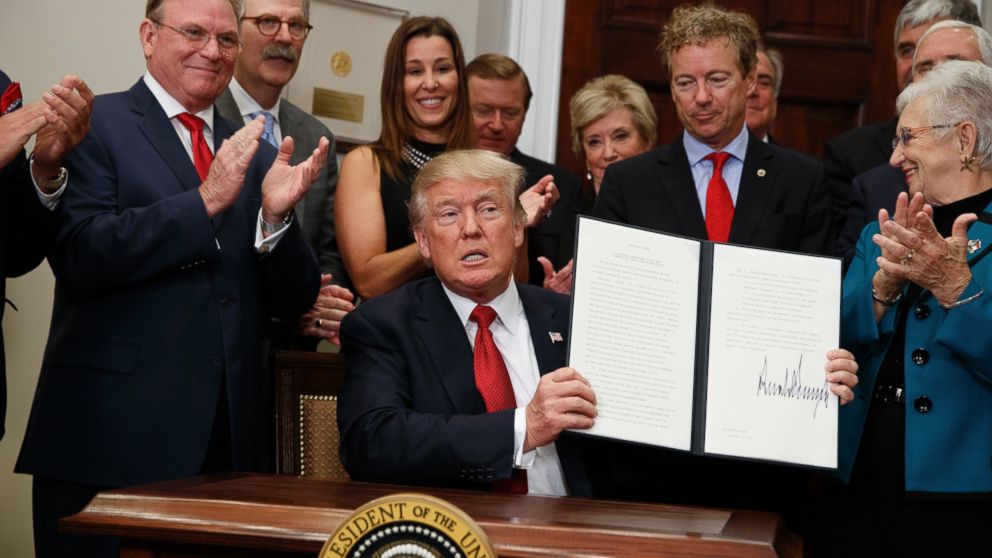 THE TAKE
President Trump is once again the bull in the china shop, telling Congress, "I broke it, you buy it." Within 24 hours, he will make two statements that could wreak havoc on systems in place expecting lawmakers to pick up the pieces. First, the monumental decision to end subsidies the federal government pays to insurers to keep out-of-pocket health care costs down for lower-income Americans. The Department of Health of Human Services says the payments will stop immediately, and it is possible health insurance companies could pull out of certain markets by next year. The president seems to think the move will strong-arm Democrats to the table, but will they negotiate with a president who has arguably yanked the rug out from millions of Americans? Later today, the president is expected to essentially kick an international accord to Congress. His announcement on the Iran deal will most likely force lawmakers to decide whether or not to reinstitute sanctions. A vicious cycle seems to be emerging: the president dumping more on legislators, and then, frustrated they are not delivering, acting on his own.
COLLINS DECIDES HER FUTURE
There has perhaps been no more consistent thorn in President Trump's side than Maine Sen. Susan Collins. This morning, the moderate Republican is set to make a major announcement. Collins will say whether or not she will run for governor in 2018, a decision that could have major implications for the balance of power in the Senate. The four-term senator has a good read on the political temperature of her state, and has said that traveling back and forth to D.C. can at times be "difficult." Collins has wrestled with the decision for months, and the effects of her move are likely to reverberate nationally. A Collins departure from the Senate would set in motion a highly competitive, and costly, race for her seat in 2020, and could possibly open up an opportunity for Democrats to pick up a seat. Collins, one of the few GOP moderates still left in the Senate Republican caucus, has twice thwarted the president's attempt at health care reform, thrusting her into the national spotlight as a key vote on numerous big ticket policy items. Collins has her share of detractors in her own state, including the state's current Gov. Paul LePage, a staunch supporter of the president. LePage has previously said that Collins would not survive a Republican primary if she were to forgo the rest of her term and run for governor, and has also refused to deny that he may seek to challenge Maine's Independent Sen. Angus King in 2018.
WHAT YOU NEED TO KNOW TODAY
QUOTE OF THE DAY
"Unless things change, I'm not quitting. I'm not getting fired, and I don't think I'll fire anyone tomorrow." –Chief of staff John Kelly
THIS WEEK ON 'THIS WEEK'
The Powerhouse Roundtable debates the week in politics, with ABC News senior congressional correspondent Mary Bruce, editor and publisher of The Nation Katrina vanden Heuvel, author of the new book Beyond the Messy Truth Van Jones, American Conservative Union chair Matt Schlapp, and author of the new book How The Right Lost Its Mind Charlie Sykes. Check the "This Week" homepage for full guest listings.
NEED TO READ
President Trump aims to strike down parts of Obamacare with new executive order. President Donald Trump signed an executive order Thursday at the White House that seeks to increase consumer options for health insurance, but could further destabilize Obamacare marketplaces. With the "power of the pen," Trump's executive order would unravel significant parts of insurance rules under the Affordable Care Act by directing federal agencies to consider new rules. The order, through a series of rule recommendations to be carried out by Health and Human Services, the Department of Labor and the Treasury Department, aims to get those agencies to expand association health plans, short-term limited duration plans and makes recommendations for changes to health reimbursement arrangements. http://abcn.ws/2gz2Fjt
Iran nuclear deal: How Trump's plan to pressure Tehran could play out. After months of bashing the Iran nuclear accord while simultaneously keeping it alive, President Trump is expected to decertify the agreement in a speech Friday as part of his new policy toward Iran. But decertification is strictly a matter of U.S. law, a step the Trump administration hopes will give it greater leverage to renegotiate or build on the current agreement. It does not mean tearing up the agreement, and the other parties say the deal is not up for renegotiation –- two things Trump pledged to do as a candidate. Here are the administration's plans for the deal, what they hope will come next, and what else it may mean: http://abcn.ws/2kJufyR
Chief of staff John Kelly: "I'm not quitting today." White House chief of staff John Kelly forcefully pushed back on rumors of discord between him and President Donald Trump on Thursday, telling reporters he has no plans to resign nor does be have a reason to believe he will be fired. "Although I read it all the time, pretty consistently, I'm not quitting today," Kelly said in his first public appearance at a White House press briefing. "I don't believe — and I just talked to the president — I don't think I'm being fired today. And I'm not so frustrated in this job that I'm thinking of leaving." He went on, "I will tell you, this is the hardest job I've ever had." http://abcn.ws/2xByhup
Trump threatens to pull aid from Puerto Rico. President Donald Trump said Thursday the federal government cannot keep the Federal Emergency Management Agency in Puerto Rico "forever," even as the U.S. territory continues to reel from the devastation wrought by Hurricane Maria in September. http://abcn.ws/2xB87gf
Trump to extend March 5 deadline to end DACA protections if Congress doesn't act, GOP senator says. The Washington Post
Gillespie won't say he's 'happy' with Trump endorsement. WVEC
Roger Stone faces subpoena threat over Assange contact. CNN
The Note is a daily ABC News feature that highlights the key political moments of the day ahead. Please check back Monday for the latest.