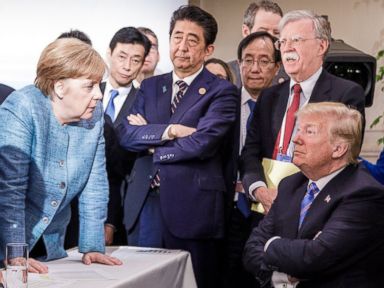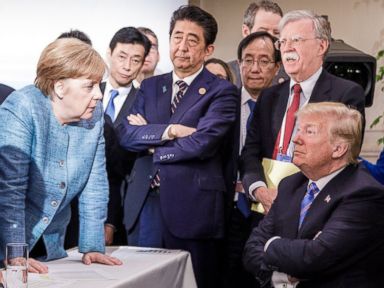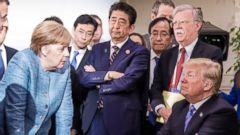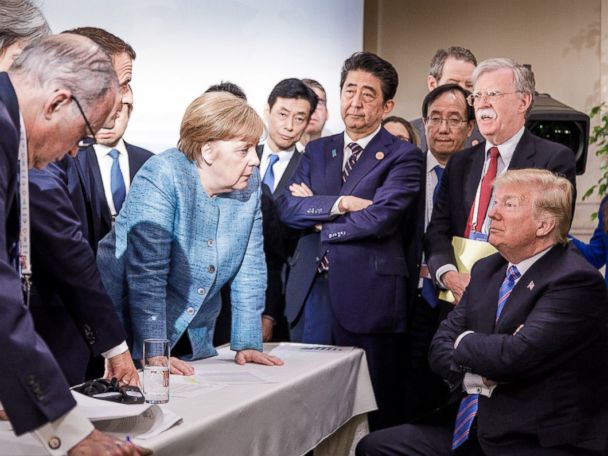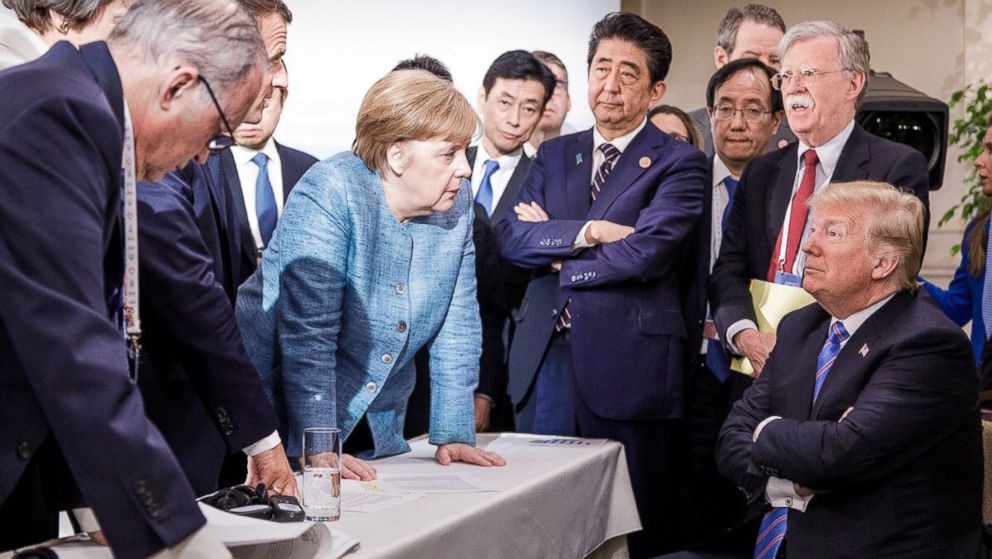 A leading Republican senator and ally of President Donald Trump disagrees with the president's suggestion that the Group of Seven economic powers should allow Russia to rejoin the alliance.
Sen. Lindsey Graham of South Carolina told ABC News Chief Anchor George Stephanopoulos on "This Week" Sunday, 'It would be a mistake to try to get [Putin] back into the G-8."
"The Soviet Union may have fallen, but the evil it represents is alive and well in Putin's Russia. He is no friend of the United States; he's dismembering democracies everywhere and trying to do so in our own backyard," said Graham, a member of the Senate Foreign Relations Committee.
The Group of Seven was the Group of Eight until it kicked Russia out four years ago after the country annexed Crimea from Ukraine.
As Trump was about to depart for the weekend G-7 meeting in Canada, he said Russia should be allowed to rejoin the alliance.
"Why are we having a meeting without Russia being in the meeting?" Trump asked reporters Friday. "And I would recommend – it's up to them. But Russia should be in the meeting, should be a part of it."
Later that day, during a meeting with the French president at the G-7, Trump was pressed on whether he had brought up his idea of adding Russia back into the group with allies he met with throughout the day.
"We haven't brought that up, hasn't been brought up," Trump responded.
But at a Saturday press conference before leaving Canada for the North Korea nuclear summit in Singapore, Trump reiterated his support for adding Russia to the G-7, saying, " I think it would be an asset to have Russia back in. I think it would be good for the world. I think it would be good for Russia. I think it would be good for the United States. I think it would be good for all of the countries of the current G7. I think the G8 would be better."
Graham on "This Week" Sunday also responded to a tweet by his close friend and fellow senator, John McCain, over Trump's decision to not sign a joint agreement by G-7 leaders Saturday after disputes on trade.
Republican Sen. John McCain of Arizona tweeted, "To our allies: bipartisan majorities of Americans remain pro-free trade, pro-globalization & supportive of alliances based on 70 years of shared values. Americans stand with you, even if our president doesn't."
Graham said he agrees with McCain about free trade and globalization, but he's not sure the majority of Americans feel the same way.
"I'm not so sure John's right about where America is on trade," Graham said. "I'm not sure a majority of Americans believe that globalization and free trade is in our interests. I believe that, John McCain believes it. But the reason we're having these problems here at home,[plus] Brexit, Italy — there's a movement all over the world to look inward, not outward. And I think it's a mistake, but I'm not sure most Americans agree with John McCain and Lindsey Graham."