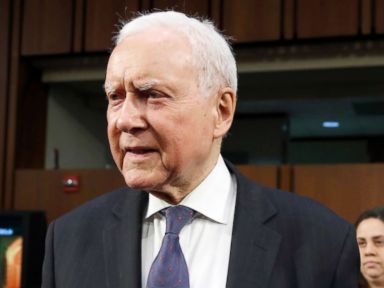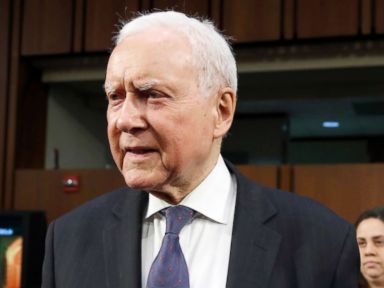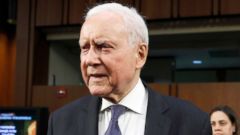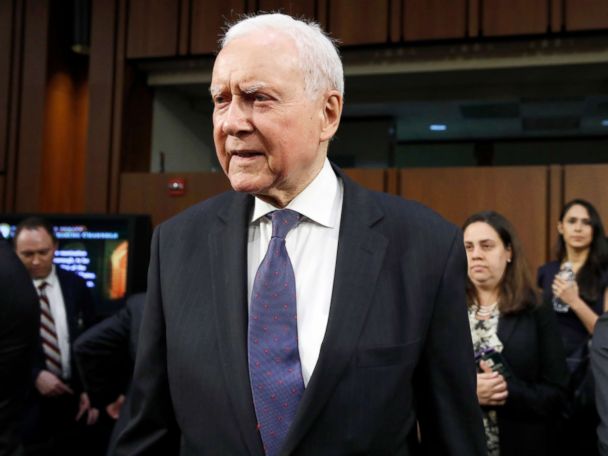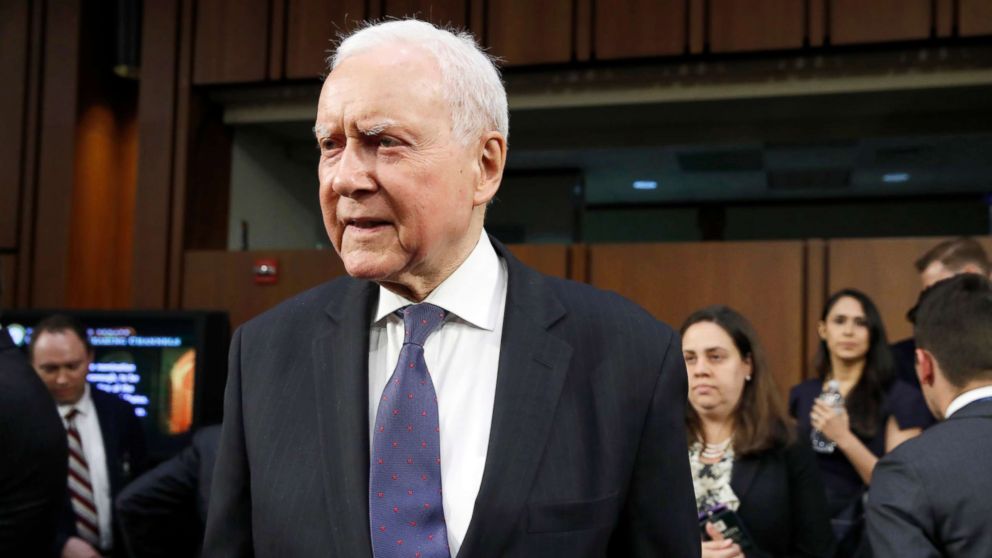 All eyes are on key members of the Senate Judiciary Committee as they are set to make a crucial decision on whether to move forward for a full vote the confirmation of President Donald Trump's pick to join the Supreme Court, Brett Kavanaugh.
The highly anticipated hearing is the culmination of days-long debates in Washington and nationally about the implications of Christine Blasey Ford's accusation that Kavanaugh sexually assaulted her when they were both high schoolers in suburban Maryland.
The 21 committee members — 11 Republicans and 10 Democrats — are expected to press both Ford and Kavanaugh for details. Republicans are expected to yield their time to Rachel Mitchell, a prosecutor from Arizona, to question Ford.
It is a scenario that, for at least three of the members — senators Chuck Grassley, Orrin Hatch and Patrick Leahy — will feel like deja vu. All three served on the committee in 1991 when Anita Hill was questioned about then-Supreme Court nominee Clarence Thomas and sexual misconduct allegations.
Here's what you need to know about key members of the committee.
Sen. Chuck Grassley, R-Iowa, 1981-present
Sen. Chuck Grassley is the senior senator from Iowa and the chairman of the Senate Committee on the Judiciary. Grassley questioned Hill during Thomas' confirmation hearing when he served on the all-male Judiciary Committee.
Although he has accommodated some of Ford's requests, he has continued to push forward with Kavanaugh's confirmation hearing.
Grassley has been vocal in supporting whistle-blowers, even writing the Whistleblower Protection Act of 1989.
Sen. Orrin Hatch, R-Utah, 1977-present
Sen. Orrin Hatch is the senior senator from Utah and the longest-serving Republican senator in U.S. history. Hatch was widely criticized for his intense approach to questioning Hill during the Thomas confirmation hearings.
According to OpenCongress, Hatch has voted the least often with Sen. Susan Collins, who is seen as a key swing vote in the confirmation of Kavanaugh. Hatch was an ardent critic of President Barack Obama's nomination of Judge Merrick Garland to the Supreme Court.
He was also the person who recommended Ruth Bader Ginsburg to President Bill Clinton for the court in 1993.
Sen. Patrick Leahy, D-Vt., 1975-present
Sen. Patrick J. Leahy is the senior senator from Vermont and the last member of the so-called "Watergate Babies," Democrats who were elected following President Richard Nixon's resignation in 1974.
Leahy is one of three current senators who participated in the Hill hearings. Additionally, Leahy was one of the Senate Democrats who voted against Thomas' nomination.
Leahy sponsored the most bipartisan bills out of any current senator and has a politically moderate voting record.
Sen. Jeff Flake, R-Arizona, 2013-present
Sen. Jeff Flake is the senior senator from Arizona. Flake is an ardent critic of Trump, even calling for him to withdraw from the 2016 presidential race following the release of the controversial "Access Hollywood" tapes in which Trump was recorded discussing his treatment of women.
Flake said he's uncomfortable moving forward with Kavanaugh's confirmation process given Ford's accusations and the committee's failure to conduct a hearing for the accuser. Flake is not be seeking re-election.
Sen. Dianne Feinstein, D-Calif., 1992-present
Sen. Dianne Feinstein is the senior senator from California, serving as the Ranking Member of the Senate Judiciary Committee. She's the longest currently serving female U.S. Senator. Feinstein was elected during the so-called "year of the woman" after Hill's testimony against Thomas' nomination to the U.S. Supreme Court.
As a constituent of Feinstein, Ford addressed her letter regarding the sexual assault allegation against Kavanaugh.
Feinstein has been a vocal supporter of Ford's ability to testify in front of the committee. Feinstein has also repeatedly called for an FBI investigation into the sexual-misconduct accusations brought against Kavanaugh.
Sen. Mazie Hirono, D-Hawaii, 2013-present
Sen. Mazie Hirono is the junior senator from Hawaii and one of only four women on the Senate Judiciary Committee.
Hirono said that she believes Ford's sexual assault allegation and has urged others to hear her out.
Prior to Ford going public with her accusation of Kavanaugh, Hirono said she would only vote to confirm Kavanaugh if he miraculously turns into a Justice Sonia Sotomayor.
Hirono asked Kavanaugh the crucial question of whether or not he has ever made unwanted sexual contact in his adult life, to which he answered "no."
Hirono is heavily invested in education and women's issues and has expressed concerns about his previous rulings on those topics.
Sen. Amy Klobuchar, D-Minn., 2007-present
Sen. Amy Klobuchar is the senior senator from Minnesota. In 2015, she wrote a memoir called "The Anti-Trump book."
Klobuchar claimed Republicans were rushing the confirmation of Kavanaugh at the expense of fairness, and called for Congress to protect the special counsel Robert Mueller's investigation into Russian meddling in the 2016 elections.
Klobuchar co-sponsored a measure following those elections that called for a bipartisan investigation into the matter.
Sen. Kamala Harris, D-Calif., 2017-present
Sen. Kamala D. Harris is the junior senator from California. She previously served as the state's attorney general and as the district attorney in San Francisco, where she drastically decreased incarceration rates.
Harris was named as part of the "Hell-No Caucus" by Politico — a group of politicians who often voted to reject Trump's nominees administration positions.
Harris has advocated for protecting women's reproductive rights.
Harris has said she believes Ford, stating "she has nothing to gain" by coming forward.