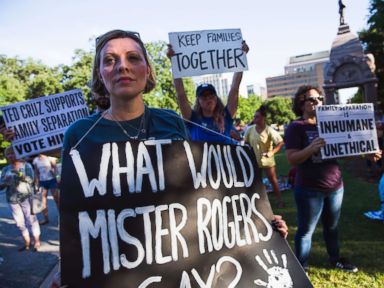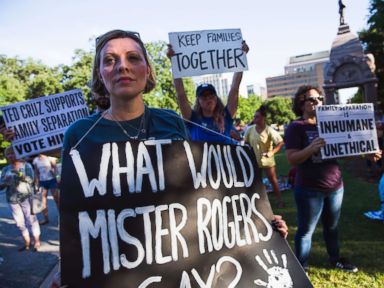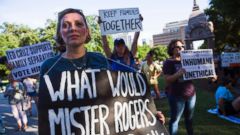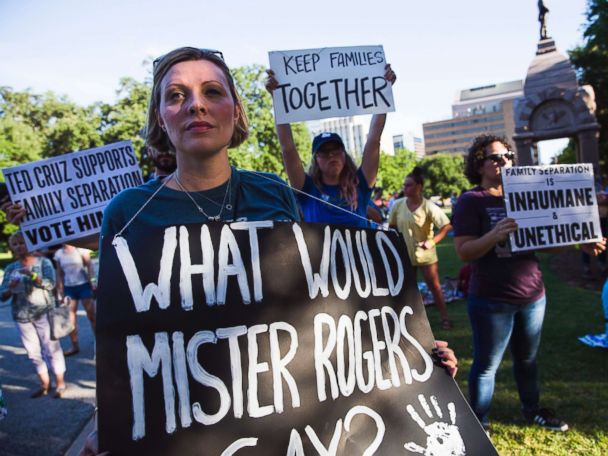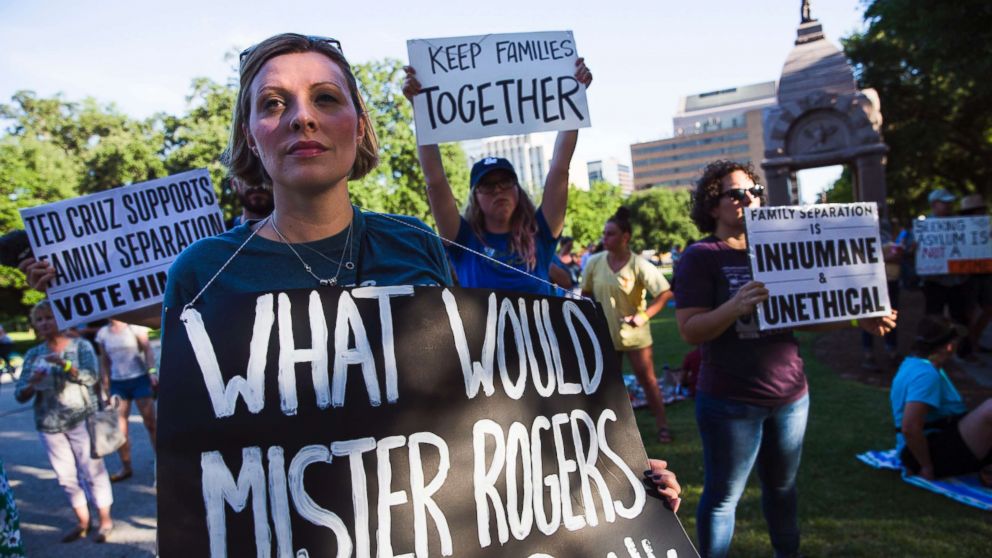 Health and Human Services Secretary Alex Azar said Thursday that the administration is working to meet a court-ordered deadline on ensuring that migrant children separated from their parents at the U.S.-Mexico border be reunited.
Agency officials have undertaken an "exhaustive" review of cases to determine which children in their custody have been separated and are even using DNA testing to verify information.
Last week, a federal judge issued a nationwide injunction against family separation, ruling that all kids must be reunited with their parents within 30 days, while those under five must be reunited by Tuesday night.
How many kids were separated?
While in a call with reporters, Azar declined to give a specific number of minors separated from their families, the figure is thought to be under 3,000.
"New efforts had to be made to specifically identify if a child was separated from a parent at the border… Unaccompanied Alien Children (UAC) was not designed to track the circumstances under which the UAC came into our custody," Azar said. "(The district court ruling) Imposes obligations on us to determine whether a child and parent were separated by DHS."
He outlined an "exhaustive" review that included examining "disparate data sets" from Customs and Border Protection, ICE and analysis of case files within HHS/ Office of Refugee Resettlement, and speaking with every case manager to determine which children in their custody were separated.
They found that of the 11,800 plus minors in HHS' care, more than 80 percent are teenagers who crossed on their own — thereby not necessitating reunification.
Less than 3,000 children in total, of which 100 children are under the age of 5, have been identified as being "possibly separated" from a parent.
At the time of the judges ruling he wrote it is a "startling reality" that the government was not tracking the children after they were separated from their parents, enabling communication between parents and children, and reuniting parents and children after the parents completed their criminal sentences
How many have been reunited?
An administration official last week said that around 500 children, the total number of children in Customs and Border Protection custody since May 5 and those children have been reunited with parents.
Of the fewer than 3,000 that were transferred into Health and Human Services custody — so far there have been no reunifications.
Azar told reporters it is because they plan to "use every minute of every day to make sure we can confirm parentage and confirm safety and suitability of the relationship before we place" the children.
But the agency plans to comply with the court-ordered deadline of July 10th, even if it means "HHS also had to narrow it's traditional focus from the review of care" to a "more expeditious process" of vetting than the agency typically undertakes.
They are working toward DNA testing to confirm parentage quickly and "proper and careful vetting for child safety."
However, the secretary called the deadline "arbitrary" and blamed the broken immigration system for the challenges of meeting the ruling.
The decision to separate parents and children resulted from the Trump administrations "zero tolerance" policy to prosecute all those who cross the border illegally, even asylum seekers. The ruling stemmed from an American Civil Liberties Union lawsuit which challenged that even when a parent was released from custody, often after serving a few weeks for the misdemeanor of crossing, they were then not reunited in a timely manner. One family in the lawsuit separated for nearly eight months.
What happens when families are reunified?
According to the administration, parents are expected to be sent to a detention facility in Port Isabel, Texas but they have been all over the country, as children similarly have been sent to HHS shelters all over the country.
Once a child is transferred from HHS to the custody of their parents, the entire family will all be in ICE/DHS custody.
Some children in HHS custody had previously been released and reunited with family inside the United States while their cases go through the courts.