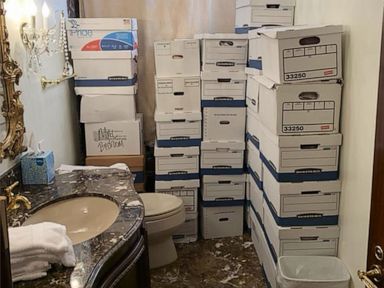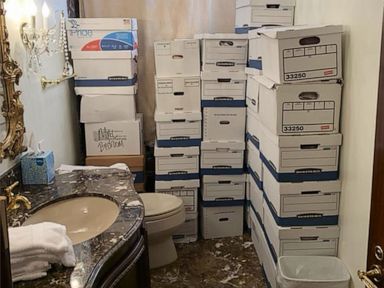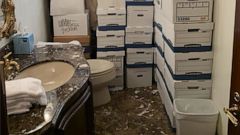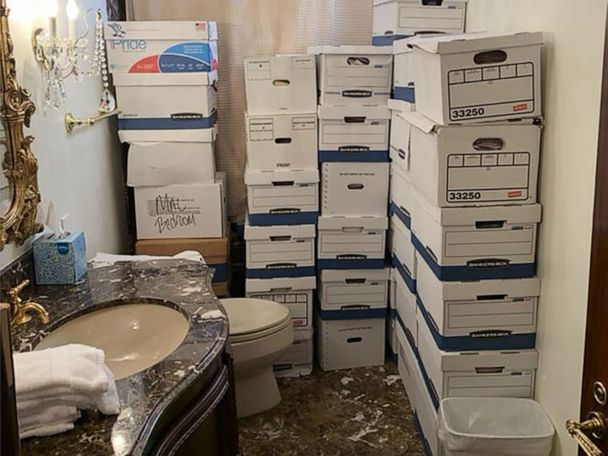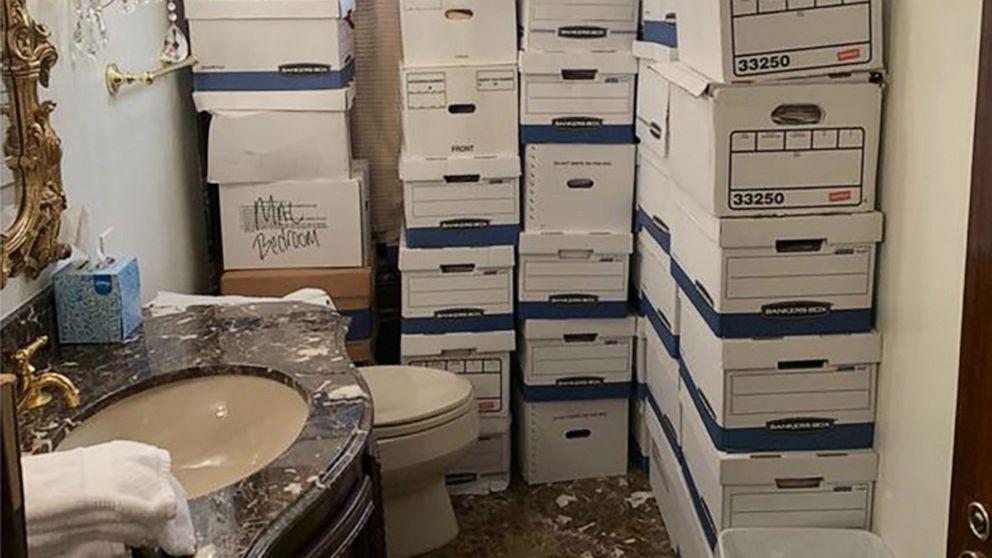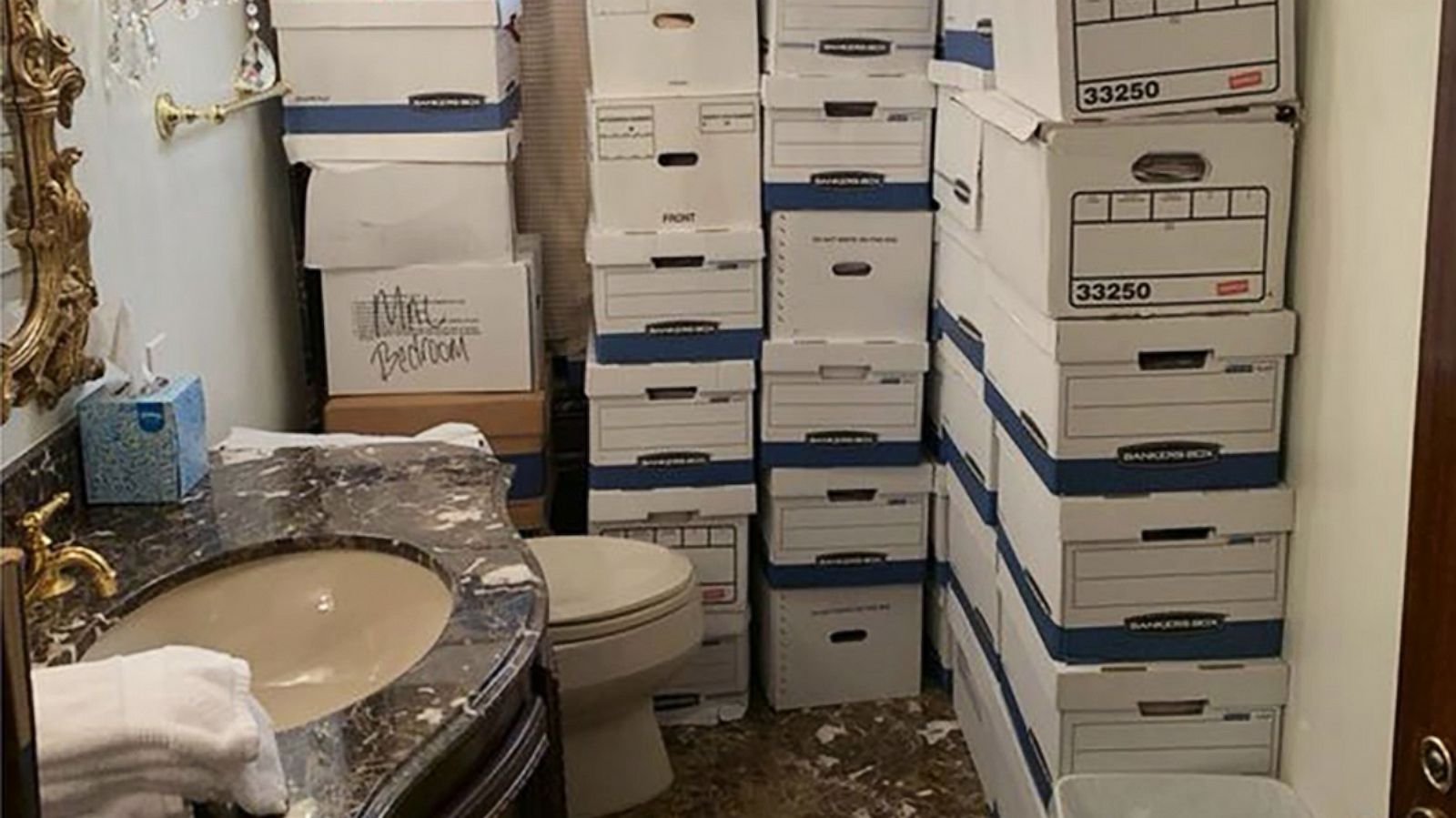 The 37-count indictment against former President Donald Trump was unsealed Friday, and photos capture how classified documents were allegedly stored after his presidency was over and he left the White House.
The indictment comes after more than 100 documents with classified markings were found in Florida at Trump's Mar-a-Lago resort in August 2022.
One photo shows documents stacked in boxes in a Mar-a-Lago bathroom.
Where the classified documents allegedly traveled
In January 2021, the indictment alleges, Trump and his White House staff moved boxes containing hundreds of classified documents from the White House to Trump's resort, The Mar-a-Lago Club in Palm Beach.
From January to March 2021, the indictment states that some of those boxes were moved to the Mar-a-Lago Club's White and Gold ballroom, where events took place. At one point, the boxes were stacked on the ballroom's stage.
An aide to Trump, Walt Nauta, helped move the boxes to this room, according to the indictment. Nauta has been charged by the special counsel as part of their probe into Trump's alleged mishandling of classified information, according to the indictment.
In March 2021, some of the boxes were moved from the ballroom to the resort's business center, according to the indictment.
Photos featured in the indictment allegedly show that some of the boxes with confidential documents were moved to a bathroom and shower at the resort's Lake Room.
In May 2021, Trump allegedly asked that a storage room be cleaned out so it could hold his documents, the indictment states.
The hallway leading up to the storage room could be reached from multiple outside entrances, including a doorway to a pool patio that is often left open, according to the indictment.
In June 2021, the boxes being held in the Lake Room were moved to the storage room, according to the indictment. More than 80 boxes were located in the storage room, it alleges.
The indictment states that in December, Naulta found that some boxes had fallen in the storage room, spilling documents into the floor.
One of the documents strewn about the floor was marked "'SECRET//REL TO USA, FVEY,' which denoted that the information in the document was releasable only to the Five Eyes intelligence alliance consisting of Australia, Canada, New Zealand, the United Kingdom and the United States," the document read according to the indictment.
Trump has been charged with 37 counts: 31 counts of willful retention of national defense information; one count of conspiracy to obstruct justice; one count of withholding a document or record; one count of corruptly concealing a document or record; one count of concealing a document in a federal investigation; one count of scheme to conceal; and one count of false statements and representations.
Trump has repeatedly denied any wrongdoing.