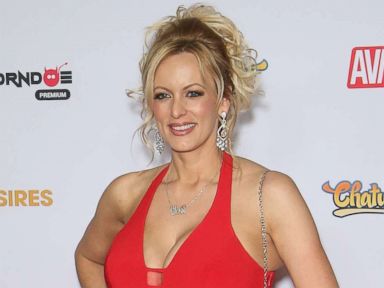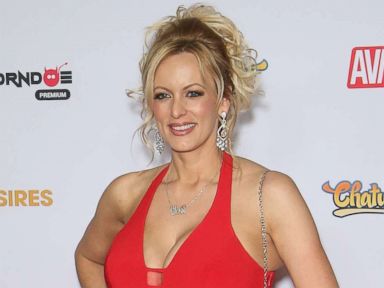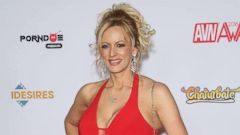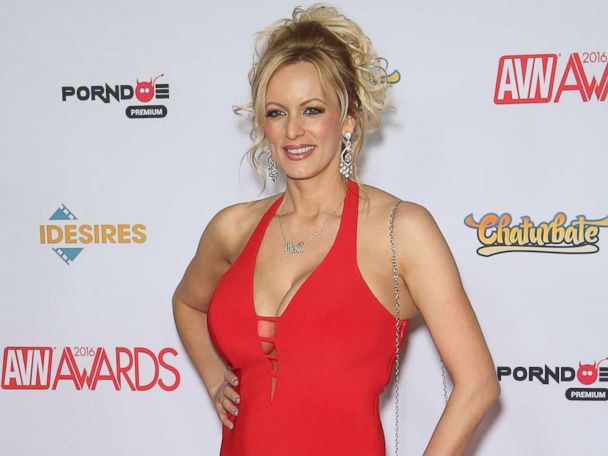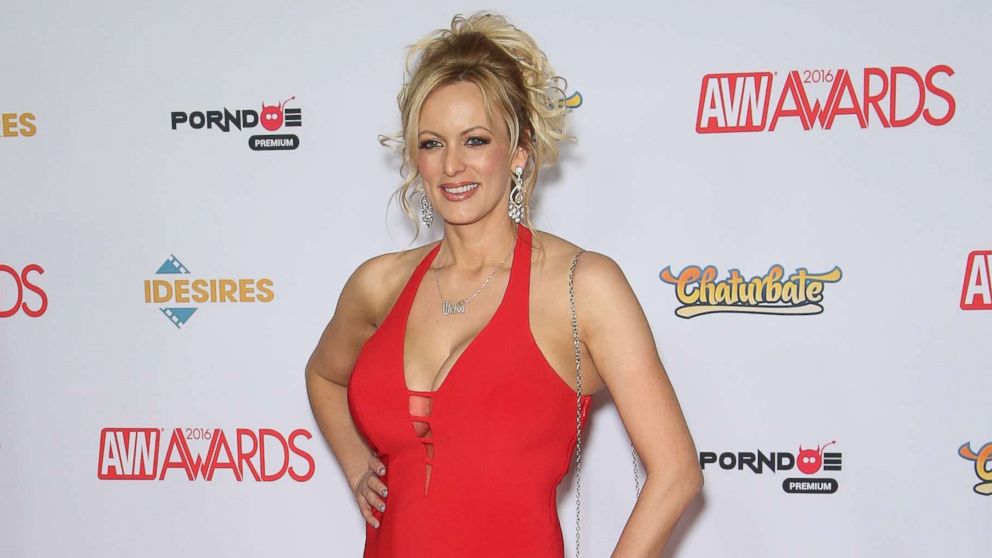 An attorney for the adult-film star known as Stormy Daniels today sent letters to two banks and to the Trump Organization, putting the companies on notice that he intends to subpoena them – and demanding they preserve all documents related to a $130,000 payment made to Daniels shortly before Donald Trump was elected president.
"We intend on using all legal means at our disposal to uncover the truth about the cover-up and what happened," the lawyer, Michael Avenatti, said in a statement to ABC News. "And this is but one of many tools we will use. When we are done, the truth will be laid bare for the American people."
Daniels, whose legal name is Stephanie Clifford, alleges she had a consensual affair with Trump that began in 2006 after they met at a celebrity golf tournament in Lake Tahoe.
She filed suit in California state court earlier this month seeking to nullify the non-disclosure agreement she signed less than two weeks before the election – alleging that the contract is void because it lacked Trump's signature.
An interview with Clifford is scheduled to air on Sunday on the CBS News program, 60 Minutes.
In the letter to the Trump Organization, Avenatti cites "the unmistakable links" between the President's family business and Michael Cohen – Trump's longtime personal lawyer – who has acknowledged making the payment to Clifford through a limited-liability company he formed in Delaware.
Avenatti's letter also notes the involvement of another Trump Organization lawyer, Jill Martin, in an arbitration proceeding last month that resulted in a temporary restraining order against Clifford. The Trump Organization said last week that Martin was acting in her "individual capacity" and not on behalf of the company.
The letter demands that the Trump Organization preserve all documents – including emails, text messages, photos and videos – related to Trump's relationship with Clifford and any "all emails, text messages, and other contacts exchanged between you and third parties regarding intimidations tactics directed" to Clifford from 2011 to the present.
Avenatti has recently alleged that Clifford was threatened to keep silent, though he has declined to say by whom or when.
President Trump – through his representatives – has denied Clifford's allegations of an affair. Cohen has insisted that the agreement with Clifford was legal and that the $130,000 came from his personal funds. He says he was not reimbursed by the Trump campaign or the Trump Organization.
Avenatti's letters to the two banks reportedly involved in the transaction – First Republic Bank and City National Bank – request that the institutions maintain all financial records and any correspondence with federal law enforcement agencies related to the payment. The Wall Street Journal reported earlier this month that First Republic Bank had flagged the transaction as suspicious and reported it to the Treasury Department.
Last week – Cohen moved Clifford's lawsuit to federal court in Los Angeles – and said in court papers that he intends to seek damages of up to $20 million for her alleged breaches, or threatened breaches, of the non-disclosure agreement.
He told Vanity Fair – in an interview published this week – that he has never threatened Clifford. He told the magazine that if he recovers money from her, it will go to his lawyers and to charity. But then added, "You know what? The more I'm thinking about it, I might even take an extended vacation on her dime."
Responding on Twitter, Avenatti wrote that "Mr. Cohen should ensure he makes refundable reservations for that extended vacation he is planning on my client's dime…"
A spokesman for First Republic Bank declined to comment for this story. City National Bank and the Trump Organization did not immediately respond to requests for comment.