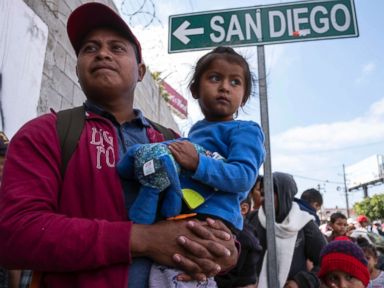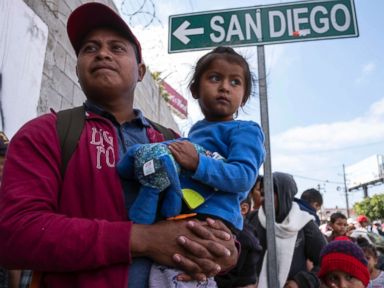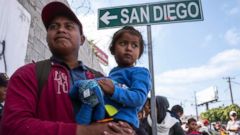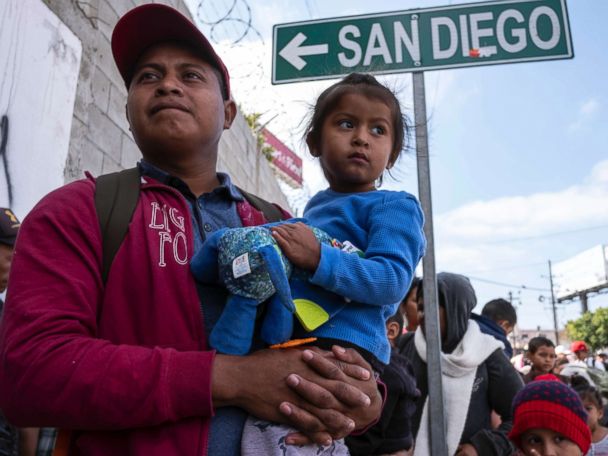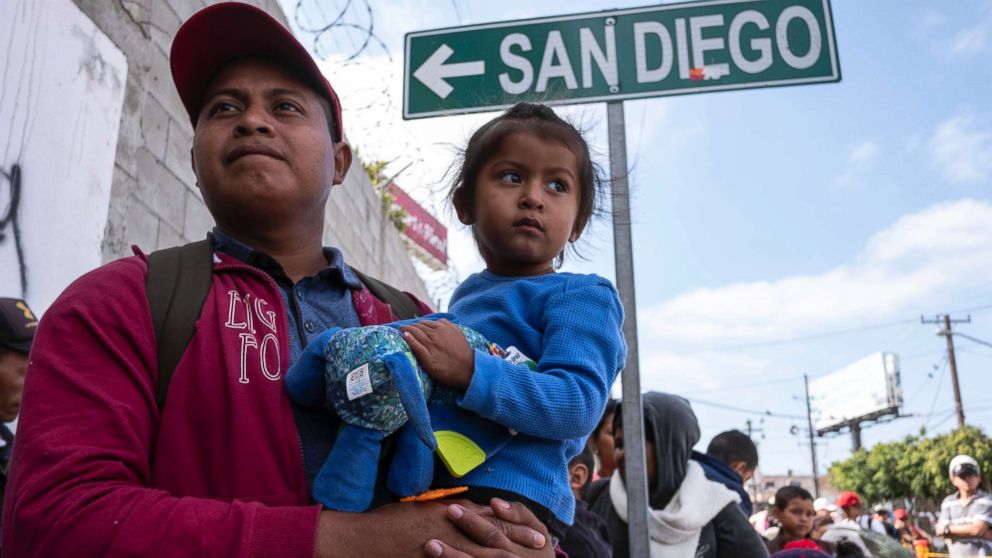 It's Monday, April 30, 2018. Here are some of the stories we're talking about on ABC News' new daily podcast, "Start Here."
1. Caravan conclusion
Yesterday, a caravan of hundreds of people making their way from Central America up through Mexico arrived at the U.S. border.
Their goal, they said, was not to cross the border illegally but to show up at a port of entry and simply walk through the front door claiming they were seeking asylum from persecution and gang wars in their own countries.
Between immigration activists, demonstrators and border patrol agents, there were a lot of people waiting for them.
We speak to Alex Mensing, one of the caravan's organizers, who says some of the refugees spent the night outside waiting to be processed.
2. No more nukes?
President Donald Trump has come a long way from threatening North Korea with "fire and fury" to now preparing for an historic sitdown with Kim Jong Un. But will the North Korean leader ever shut down the country's nuclear weapons program?
ABC News Foreign Editor Kirit Radia says there are reasons to be skeptical: "The North Koreans have lied and have cheated in every single nuclear deal that they've ever made."
3. Tense moments at White House Correspondents' Association dinner
On Friday, we previewed the White House Correspondents' Association dinner by talking to comedian Kathy Griffin about the line between funny and offensive when it comes to politics.
A lot more people are talking about that this morning after this year's host, Michelle Wolf, brought out a number of jokes directed at the president and members of his administration.
Many journalists who were in the room say Wolf crossed the line from roasting to bludgeoning.
ABC News' David Wright says the dinner may be in for some changes going forward.
4. Romaine on guard
An E. coli outbreak linked to romaine lettuce has now spread to 22 states, affecting at least 98 people, according to the Centers for Disease Control and Prevention. Health officials say the outbreak originated in the Yuma, Arizona, region, but ABC News Chief Medical Correspondent Dr. Jennifer Ashton tells us if you don't know where your lettuce came from, err on the side of caution and avoid romaine.
5. Protecting your DNA
People all over the world have submitted their DNA to genealogy websites to learn more about their ancestry and to what health conditions they might be predisposed. A saliva sample is sent in a tube and the results are received in a few weeks, but who exactly has access to that information? Privacy concerns have risen out of the recent arrest of the suspected "Golden State Killer" after police were able to track down 72-year-old Joseph DeAngelo using a DNA sample through one of those websites.
ABC News' Alex Stone has been covering the story and explains how your DNA test could help law enforcement crack a case.
6. NFL draft dream realized
During this weekend's NFL draft, not all the attention was paid to the top few picks.
Shaquem Griffin, a linebacker from the University of Central Florida who had his left hand amputated as a 4-year-old, was selected by the Seattle Seahawks 141st overall.
Not only will Griffin get to realize his dream of playing professional football, he will join his brother Shaquille, who was drafted by the Seahawks last season.
"Start Here" is a daily ABC News podcast hosted by Brad Mielke featuring original reporting on stories that are driving the national conversation. Listen for free at Apple Podcasts — also available on TuneIn, Spotify, Stitcher, Google Play Music, iHeartRadio and the ABC News app.
Follow @StartHereABC on social for exclusive content, show updates and more: Twitter, Facebook, Instagram.