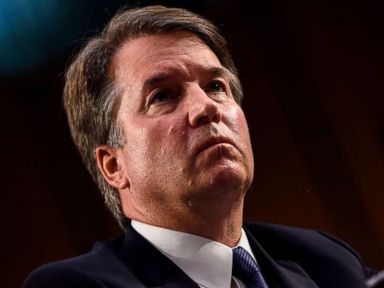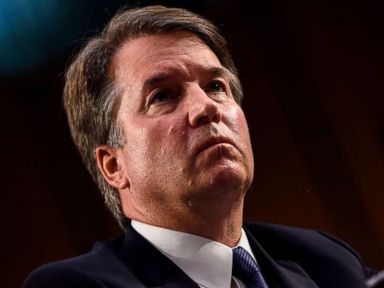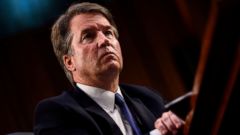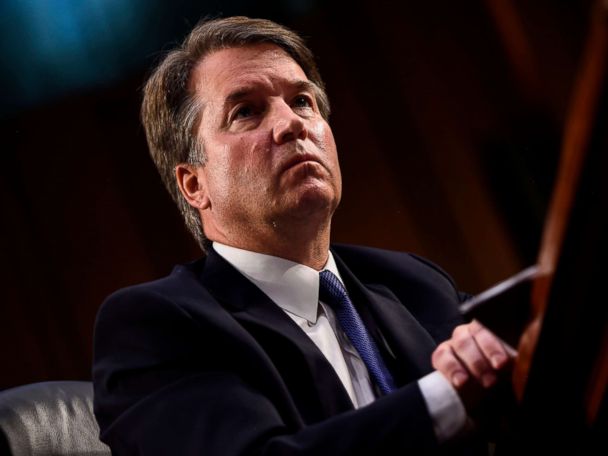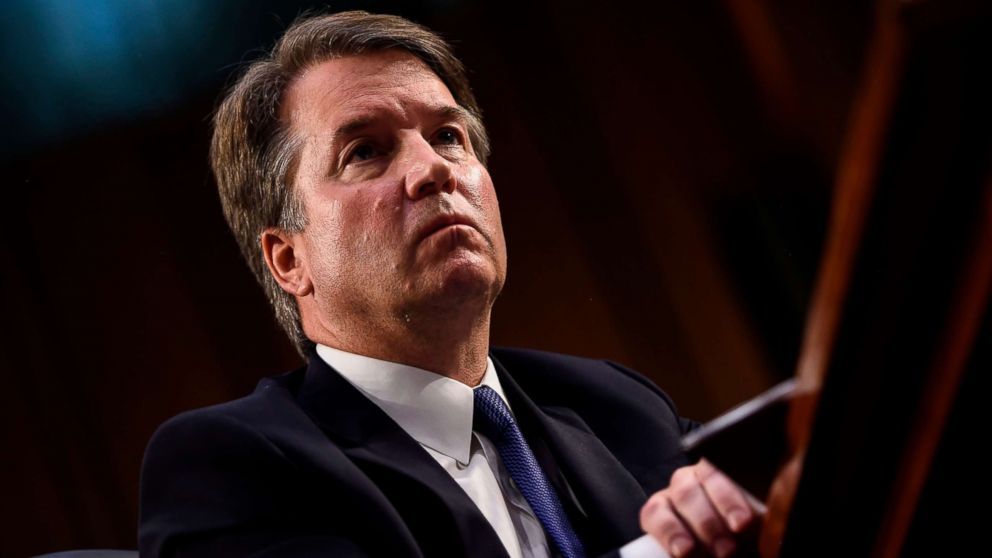 It's Tuesday, Sept. 18, 2018. Here's what you need to start your day:
1. Senate Judiciary Committee schedules public hearings for Kavanaugh and his accuser
Supreme Court nominee Brett Kavanaugh categorically denied accusations Monday from Christine Blasey Ford that he sexually assaulted her at a party when she was in high school.
For many Republicans, that would not be enough to hold up the Senate Judiciary Committee vote.
Then, the Committee Chairman, Chuck Grassley, announced it would be settled instead with two public hearings.
ABC News Senior Congressional correspondent Mary Bruce tells us that some Democrats are approaching this issue with the midterm elections in mind.
2. Trump orders release of surveillance warrant documents
The White House said Monday that President Donald Trump wants to declassify parts of a warrant to surveil his former associate Carter Page.
He also wants to make public any interviews involving a Department of Justice official named Bruce Ohr.
ABC News' Mike Levine details who Ohr is and what Trump finds objectionable.
3. SpaceX announces Japanese billionaire will fly to moon
SpaceX announced Japanese billionaire Yusaku Maezawa will become the first private citizen to fly to the moon in an elaborate event hosted by Elon Musk.
ABC's David Kerley was at the event and tells us about the mission.
4. Turkey, Russia agree to buffer zone outside Idlib province
The Syrian province of Idlib has become a flash point in recent weeks for rebel Syrians and a number of countries looking for control there.
Russian President Vladimir Putin met with Turkish leader Recep Tayyip Erdogan face-to-face on Monday and agreed to a deal that could head off a major battle and ensuing humanitarian crisis.
ABC News' Matt McGarry has reported from Turkish border with Syria and says Turkey has become a major player in this conflict.
In other news:
Big winners: 7 takeaways from the 2018 Emmy Awards: The 2018 Emmys were a night filled with emotional wins, a proposal live on stage and a huge night for Amazon's "The Marvelous Mrs. Maisel." Hosts Colin Jost and Michael Che didn't hold anything back when it came to their jokes, which dealt with everything from diversity to harassment in Hollywood and Roseanne Barr.
Put a ring on it: Emmy winner steals the show proposing to longtime girlfriend on stage: One of the biggest moments of Emmy night happened during the award for directing a variety special. Glenn Weiss, who won for directing the Oscars telecast, took a moment to thank his girlfriend, Jan Svendsen. "You wonder why I don't want to call you my girlfriend?" he said. "Because I want to call you my wife."
Korea talks: South Korean president flies to North Korea for latest summit: North Korean leader Kim Jong Un greeted South Korean President Moon Jae-in with a lavish welcome ceremony Tuesday at Sunan International Airport in Pyongyang, North Korea, as the two leaders kicked off their third summit this year.
Growing toll: 1-year-old swept away in floodwater among those killed by Florence: At least 32 people have died since Florence made landfall as a powerful Category 1 hurricane Friday, The Associated Press said. Among those killed was 1-year-old Kaiden Lee-Welch, who went missing Sunday when he was swept away by floodwaters in North Carolina.
Golf tragedy: Champion golfer found murdered on course, suspect charged: Police charged a man with murder just hours after promising young golfer Celia Barquin Arozamena was found dead on a golf course in Iowa. Collin Daniel Richards, 22, was charged with first-degree murder in the Iowa State University golfer's death Monday night after police found her body at Coldwater Links golf course in Ames, Iowa.
From our partners at FiveThirtyEight:
The Best College Football Programs Of The 1990s Are Suddenly Terrible
'Nightline' Rewind: Here's what you missed last night:
Sally Field reflects on her past in new memoir, 'In Pieces': For the first time, the award-winning actress is sharing the truth about what she says was a childhood of dark uncertainties, including abuse at the hands of her stepfather.
What Brett Kavanaugh sexual assault allegations could mean for nominee: Christine Blasey Ford, a psychology professor, accused the Supreme Court nominee of sexually assaulting her in high school, which Kavanaugh called a 'completely false allegation.'
On this day in history:
Sept. 18, 1998 – The House Judiciary Committee released video of President Bill Clinton's testimony before a grand jury, along with sexually explicit testimony from Monica Lewinsky
Today's must-see photo:
Houses sit in floodwater caused by Hurricane Florence, in this aerial picture, on the outskirts of Lumberton, North Carolina. (Photo credit: Jason Miczek/Reuters)
For more great photos from around the world click HERE.
What's hot on social:
Young patients at a California hospital can skip the gurney to surgery and instead ride a mini Mercedes Benz. A relative of a hospital employee shows off the new wheels, which are meant to make the experience "a little less scary."
All right, you're off and running. You can always get the latest news on ABCNews.com and on the ABC News app. Details on how to subscribe to the "Start Here" podcast are below. See you tomorrow!
"Start Here" is a daily ABC News podcast hosted by Brad Mielke featuring original reporting on stories that are driving the national conversation. Listen for FREE on the ABC News app, Apple Podcasts, TuneIn, Spotify, Stitcher, Google Play Music, iHeartRadio — or ask Alexa: "Play 'Start Here.'"
Follow @StartHereABC on social for exclusive content, show updates and more: Twitter, Facebook, Instagram.