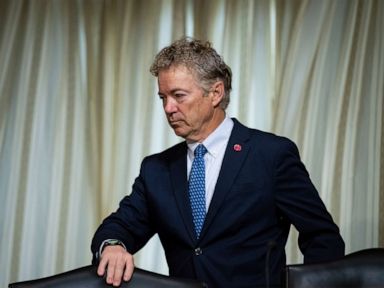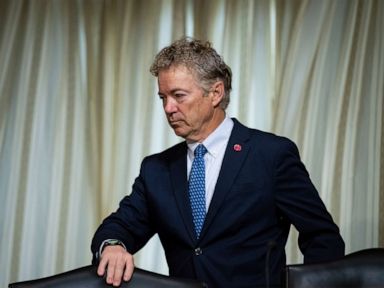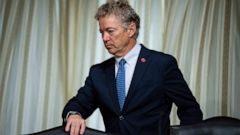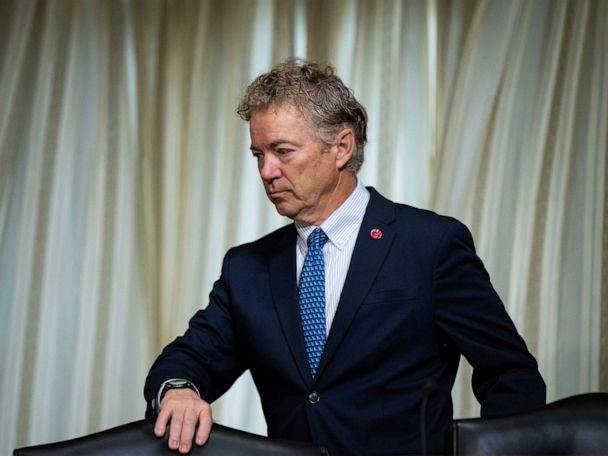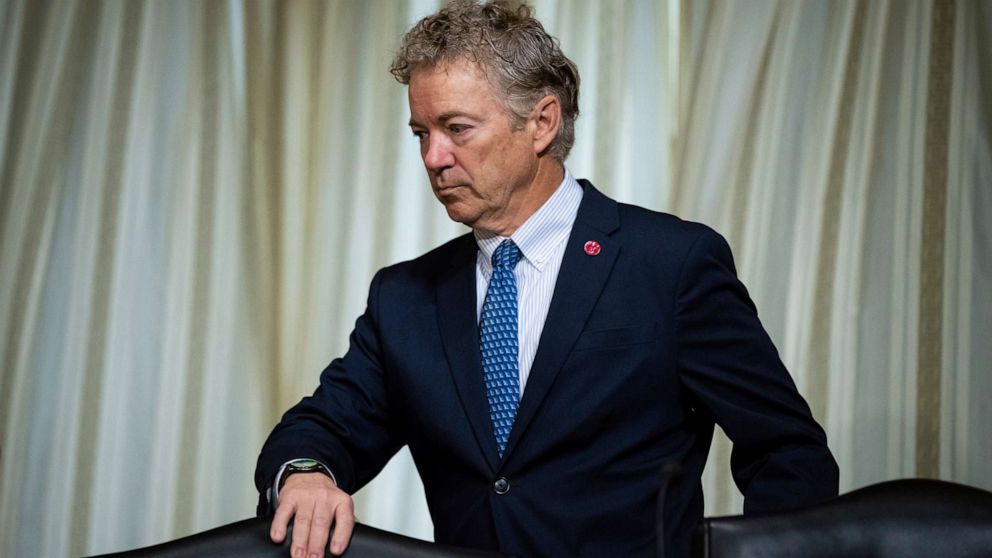 A staffer for Sen. Rand Paul was stabbed and seriously injured in Washington, D.C., on Saturday and a suspect has since been arrested, according to police and Paul's office.
"This past weekend a member of my staff was brutally attacked in broad daylight in Washington, D.C.," Paul, R-Ky,. said in a statement to ABC News on Monday. "I ask you to join [wife] Kelley and me in praying for a speedy and complete recovery, and thanking the first responders, hospital staff, and police for their diligent actions."
Paul's office has not publicly identified the staffer.
According to a police report obtained by ABC News, officers first responded Saturday around 5:15 p.m. to a call about a stabbing on the 1300 block of H Street Northeast in the district.
The victim was treated on the scene for "stab wounds" and was seen by a witness "bleeding from the head," the report states.
According to one of two witnesses cited in the report, the suspect had "popped out of the corner" and stabbed the Paul staffer multiple times as he and the witness were walking. The victim "was able to grab [the suspect's] arms" and the witness with him tackled the suspect, "leading to a struggle between the parties," the report states. Then, the victim and the witness ran as the suspect fled.
The first witness shouted to another about what was happening and that person called the authorities while they aided the victim, according to the report.
On Monday, D.C. police said that 42-year-old Glynn Neal, a D.C. resident, was arrested later on Saturday and had been charged with assault with intent to kill, wielding a knife, in connection with the attack. Court filings state that he has told officers he heard a voice was going to get him before the attack occurred.
Paul's staffer was hospitalized "for treatment of life-threatening injuries," police said, but further information about his condition was not available.
"We are relieved to hear the suspect has been arrested. At this time we would ask for privacy so everyone can focus on healing and recovery," Paul said in his statement.
Neal appeared in court on Monday and remains held without bond.
A public defender representing him did not immediately respond to a request for comment.