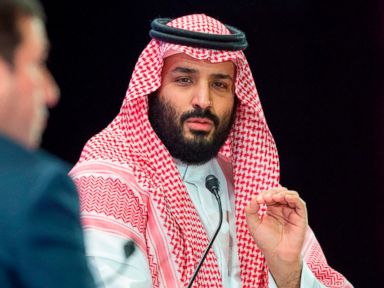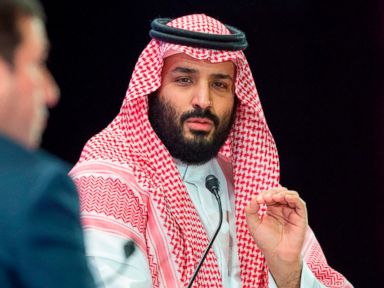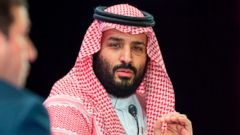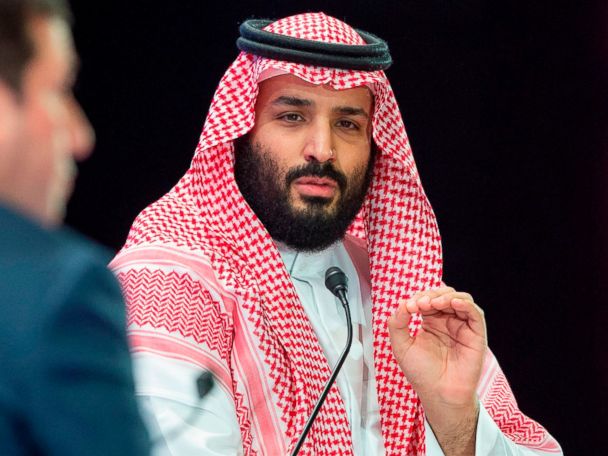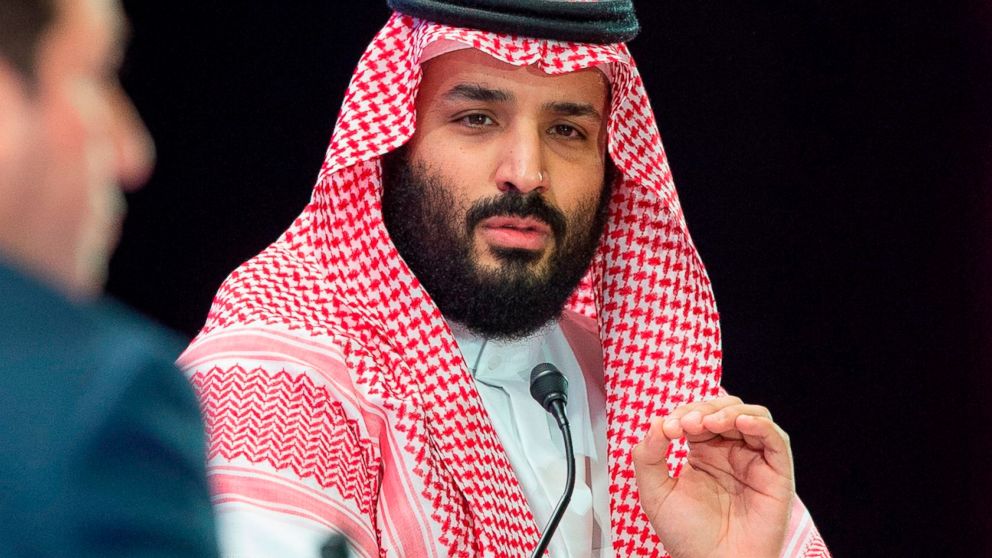 Saudi Arabia's Crown Prince Mohammed bin Salman addressed the killing of Washington Post columnist Jamal Khashoggi for the first time publicly on Wednesday, more than three weeks after the journalist and royal insider went missing and days after the kingdom admitted culpability for his death.
While the young crown prince, sometimes known by his initials "MBS," took a somber tone and called Khashoggi's killing "an ugly incident that cannot be justified," many in the U.S., including top members of Congress, say that the crime could not have been committed without his approval — and may have even been ordered by him.
President Trump has said the U.S. is still reviewing its own intelligence and would have answers shortly, after CIA Director Gina Haspel visited Turkey Tuesday. But the president, who has made U.S. ties to Saudi Arabia pivotal to his foreign policy, again said on Tuesday that top Saudi leaders denied any involvement in Khashoggi's killing and instead, "This was at a lower level."
"The crime was really painful to all Saudis, especially Saudi citizens, and I believe it is painful to any human in the world," the crown prince said Tuesday, adding the Saudi government is doing everything to investigate, "to reach results and to present the perpetrators to prosecution and take their judgment."
One day after Turkish President Recep Tayyip Erdogan said the murder was "savage" and pre-planned, the crown prince emphasized that the two countries are cooperating in the investigation.
"Many are trying to take advantage of this painful incident to drive a wedge between the Kingdom of Saudi Arabia and Turkey," he said. "This wedge will not happen, and we will prove to the world that the two governments are cooperating to punish any criminal or any guilty party, and justice will be seen in the end."
The two countries' leaders spoke by phone on Wednesday, with Turkish state media saying they discussed "joint efforts to clarify all aspects of [the] Khashoggi killing."
Turkish authorities have taken issue with Saudi impeding some parts of Turkey's investigation, including blocking them from entering the Saudi consulate for days after Khashoggi's disappearance was first reported. That interference continued Wednesday, with Turkish state media Anadolu Agency reporting that Saudi officials have not allowed Turkish investigators to search a well in the consulate's garden, citing unnamed security officials.
The crown prince spoke at a major investment forum in Saudi Arabia called the Future Investment Initiative and referred to as the "Davos of the Desert" for the wealthy, A-list CEOs and corporations it brings together. But after Khashoggi disappeared inside the Saudi consulate in Istanbul, Turkey, on October 2, many of the top names pulled out.
It was to be a crowning moment for Mohammed bin Salman, who was named crown prince in June 2017 and has been largely seen as the real power behind the throne of his aging father King Salman as the country's defense minister, chairman of the Council for Economic and Development Affairs, and chairman of the Council of Political and Security Affairs. He has taken steps to bring Saudi Arabia into the 21st century, by allowing women to drive and reopening movie theaters and by pushing to diversify the economy beyond oil.
But he's also overseen a brutal crackdown on political opposition, including arresting many of the female activists that pushed for women's right to drive and detaining dozens of the country's wealthiest princes and demanding payments from them.
He's also taken brazen steps abroad that have alienated or upset allies, including many in the U.S. — such as his brutal bombing campaign against Houthi rebels in neighboring Yemen where over 10,000 people have been killed and his detention of Lebanese Prime Minister Saad Hariri, where Hariri resigned while on a trip to the kingdom, possibly at the crown prince's demand.
He laughed off the episode on Wednesday, telling the economic forum that Hariri "will be here for two days, so no ideas [that] he's been kidnapped," according to the Associated Press. While the audience laughed and applauded, that incident required the intervention of the U.S. and France to pressure Saudi Arabia into letting Hariri return to Beirut and resume his post.
Trump said Tuesday that the U.S. continues to learn a lot of information and that he will hear more Wednesday afternoon at a meeting on the Khashoggi investigation. His public schedule released for Wednesday did not include such a meeting, and it's unclear when he will be briefed on what the U.S. knows, especially after Haspel's trip.
ABC News' Nadine Shubailat contributed to this report.