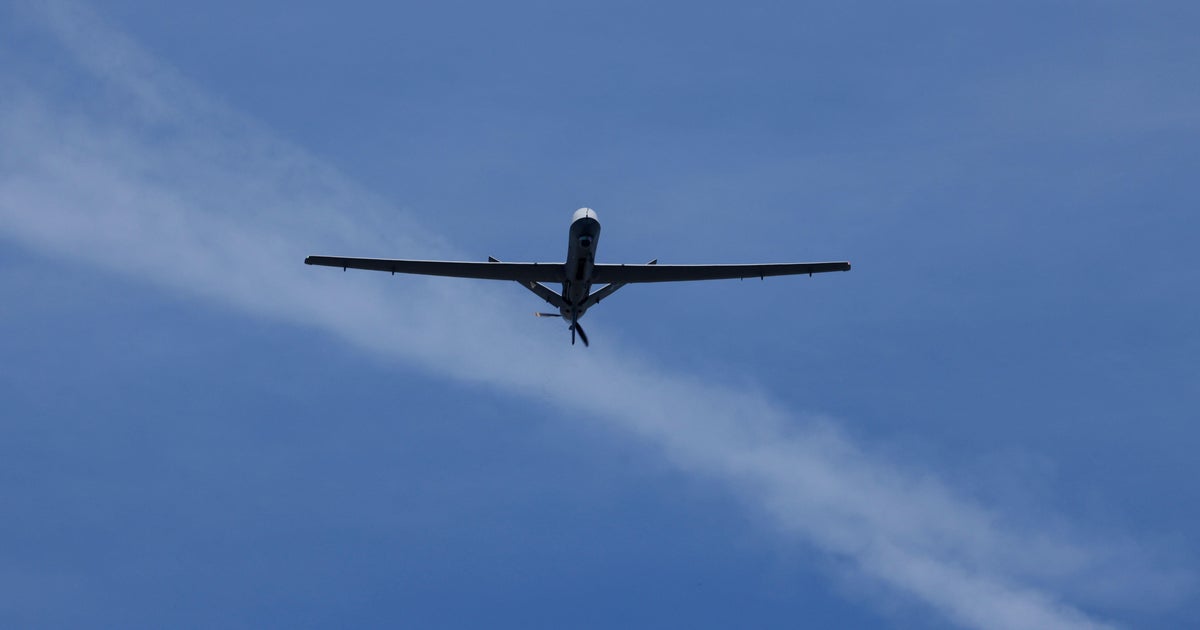 A Russian Su-27 fighter jet collided with an American MQ-9 Reaper drone over the Black Sea on Tuesday, the U.S. military said. U.S. forces brought down the drone in international waters, the U.S. military's European Command said in a statement, and the White House called the Russian plane's intercept of the unmanned aircraft "reckless."
"Our MQ-9 aircraft was conducting routine operations in international airspace when it was intercepted and hit by a Russian aircraft, resulting in a crash and complete loss of the MQ-9," U.S. Air Force General James Hecker, commander of U.S. Air Forces Europe and Air Forces Africa, said in a statement.
"In fact, this unsafe and unprofessional act by the Russians nearly caused both aircraft to crash," Hecker said.
Russian intercepts in the area are common, but this one "is noteworthy because of how unsafe and unprofessional it was, indeed reckless that it was," National Security Council spokesman John Kirby told journalists.
Two Russian fighter jets were involved in the incident, European Command said. During what the military called "an unsafe and unprofessional intercept" Tuesday morning, one of the Russian jets struck the drone's propeller, which led to U.S. forces taking the drone down.
Before the collision, the jets dumped fuel on the drone and flew in front of it "in a reckless, environmentally unsound and unprofessional manner," European Command said.
Kirby said President Biden had been briefed about the incident, and that the State Department would express Washington's concerns to Moscow.
"We don't need to have some sort of check-in with the Russians before we fly in international airspace. There's no requirement to do that, nor do we do it," he added.
The U.S. uses MQ-9 Reapers for both surveillance and strikes and has operated the drones in a variety of locations, including in the Middle East and Africa. Other countries, including Britain and France, also fly Reapers.
Several U.S. MQ-9s have been lost in recent years, including to hostile action.
One was shot down in 2019 over Yemen with a surface-to-air missile fired by Houthi rebels, who also unsuccessfully fired on another of the drones a few days later, U.S. Central Command said.