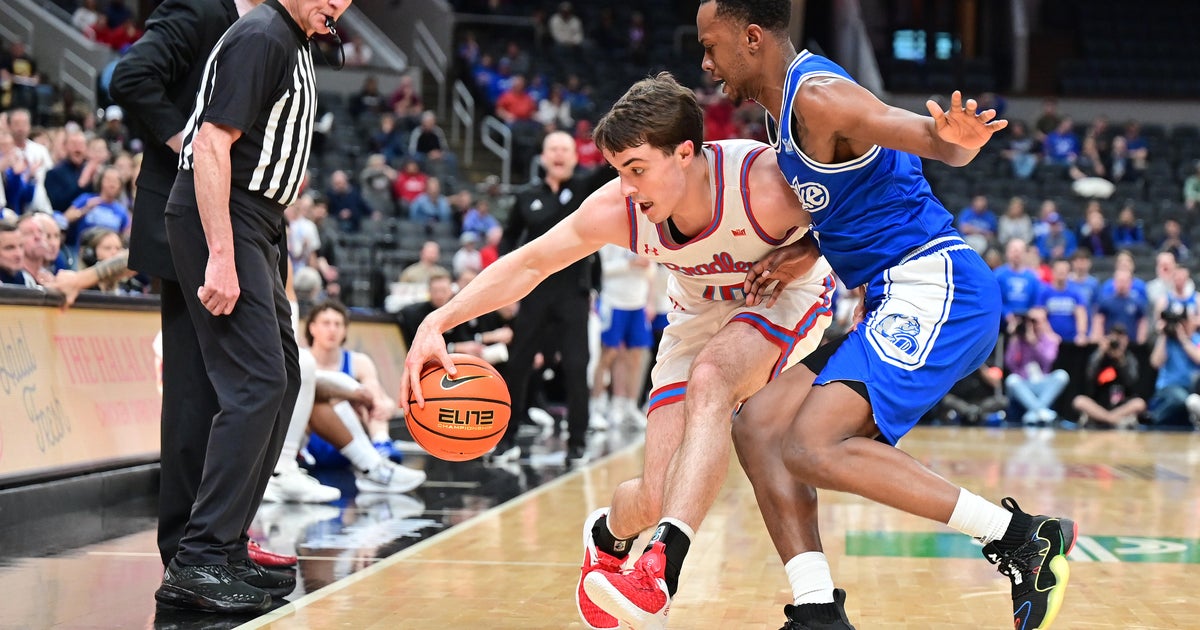 A growing number of sports fans plan to try their luck by betting on the NCAA's annual March Madness college basketball tournament, which kicked off this week.
About 68 million Americans will place a wager on the games, up from 45 million in 2022, the American Gaming Association predicted. Of that number, 31 million plan to bet online, at a sportsbook or with a bookie, while 1.5 million plan to bet casually with friends, it found. Some 56 Americans plan to fill out a bracket. Alabama, Gonzaga, Kentucky, Texas A&M and UCLA are this year's favorites to win. But the AGA expects total bets on the tournament to fall to $15.5 billion, down from $16 billion a year ago.
The gaming association drew its estimates from an online survey of 2,200 adults conducted earlier this month. By comparison, an estimated 50 million placed some kind of bet on Super Bowl LVII in February, according to the association.
The increase in people gambling on March Madness is attributable to more states having legalized online sports betting since last year's competition, the trade group said. Sports gambling is now legal for more than half of all U.S. adults, American Gaming President Bill Miller said in a statement.
Legal in 33 states
Kansas, Maryland, Massachusetts and Ohio have all legalized online sports betting in the last year, bringing the nationwide total to 33 states and Washington, D.C. States began legalizing online sports betting four years ago after a 2018 U.S. Supreme Court ruling struck down a federal law barring gambling on football, basketball, baseball and other sports. States where sports betting is legal have reported millions of dollars in added tax revenue, according to gaming association data.
In a decades-long tradition around March Madness, Americans fill in brackets as they try to guess which team will emerge as champion from a three-week gauntlet of 67 televised games. Fans typically vie for cash prizes organized through an office pool from their employer or a friendly wager with family and friends.
DraftKings, FanDuel and Caesars Sportsbook have emerged as heavyweights in the world of sports gambling, which is on track to become a $167 billion industry by 2029, according to Data Bridge market research.
"Anyone filling out a bracket should have fun, look at every team and pick with your head, not over it," Jay Ginsbach, a senior sports betting analyst for Forbes SportsMoney, told CBS News.
It almost goes without saying that nearly everyone who places a bet this year is bound to lose money. Employers may also be losers: The tournament will cost companies a total of more than $17 billion in lost productivity as workers tune in to the games, executive recruiting firm Challenger, Gray & Christmas estimated this week.