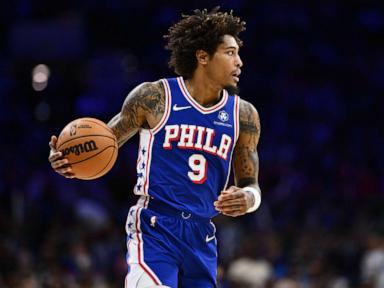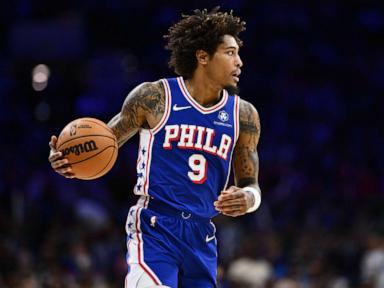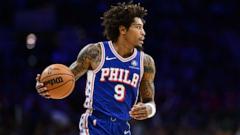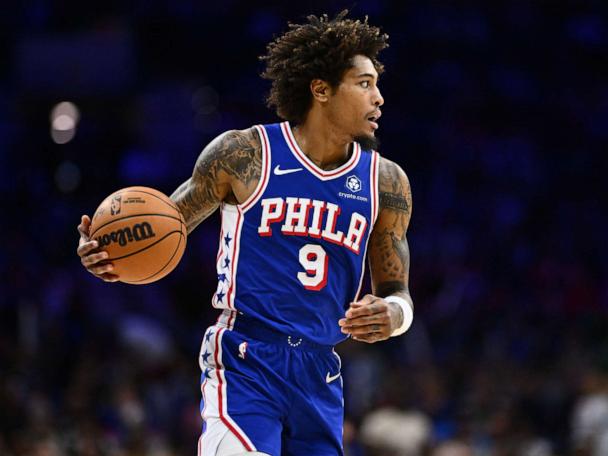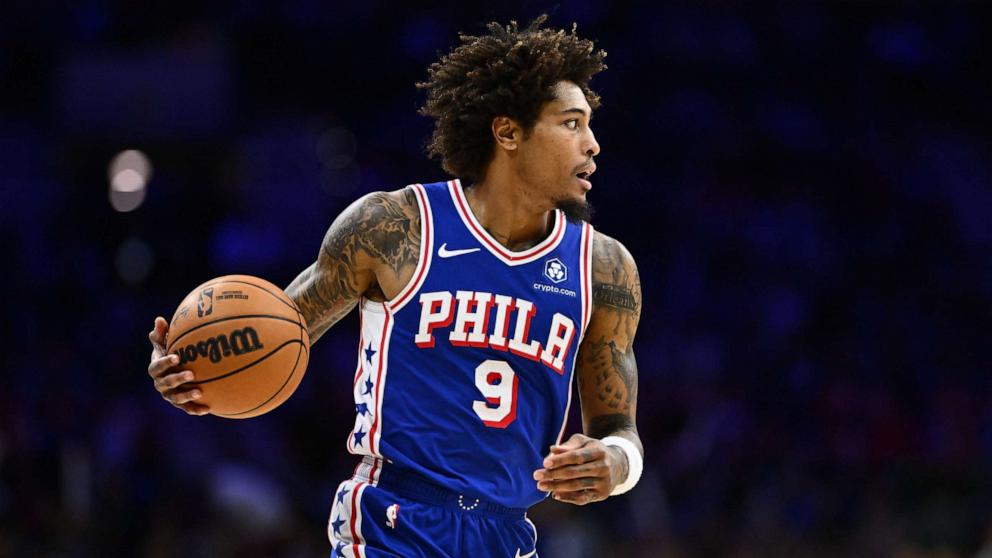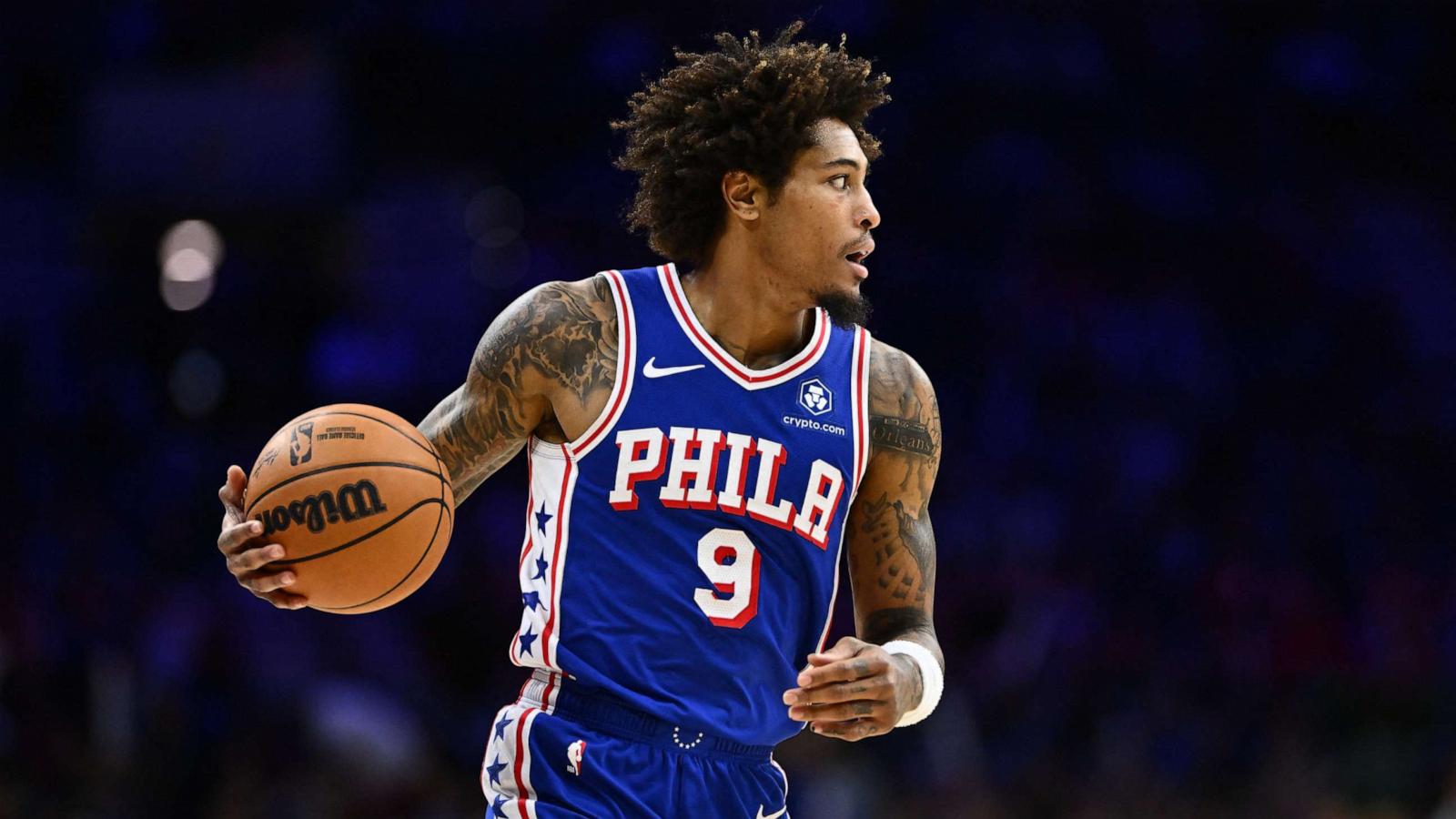 Philadelphia 76ers basketball player Kelly Oubre Jr. was injured when he was struck by a hit-and-run driver Saturday night while walking near his home, according to police and team officials.
The 27-year-old Oubre was hospitalized with a broken rib and injuries to his hip and right leg, according to the Philadelphia Police Department.
Oubre, who joined the 76ers this year after playing three seasons with the Charlotte Hornets, was walking near his home in downtown Philadelphia's Center City neighborhood when he was struck at an intersection, police said in a statement.
The vehicle was traveling west on Spruce Street at a high rate of speed before it turned south onto Hicks Street and struck Oubre in the chest with its driver's side mirror, according to police.
The silver car fled the scene, according to police. No arrests have been announced.
The hit-and-run unfolded around 7:20 p.m., according to police.
Paramedics responded to the scene and took Oubre to Jefferson Hospital, police said. Oubre was in stable condition when he arrived at the hospital, the 76ers said in a social media post.
The 76ers president, Daryl Morey, and other team representatives rushed to the hospital to be at Oubre's side, team officials told ESPN.
Oubre was released from the hospital late Saturday night after receiving treatment, a 76ers' spokesperson told ESPN.
The team said Oubre is expected to miss "a significant" amount of playing time but is expected to return to the court before the end of the season. The team said Oubre will work closely with the 76ers' medical staff on treatment and care for his injuries but did not provide specific information on his injuries.
The incident came as Oubre was having one of the best starts in his nine seasons as an NBA player, averaging 16.3 points per game and shooting 50% to help the 76ers get off to a 7-1 record. The team is scheduled to play the Indiana Pacers in Philadelphia on Sunday.
Oubre began his NBA career in 2015 when he was the 15th player selected in the NBA draft by the Atlanta Hawks and was immediately traded to the Washington Wizards.
Oubre has also played for the Phoenix Suns and the Golden State Warriors. He signed a 1-year deal with the 76ers in September.