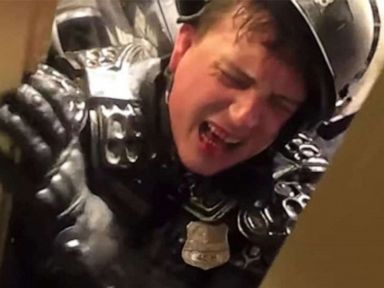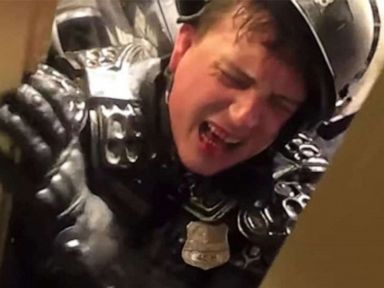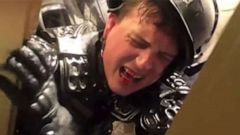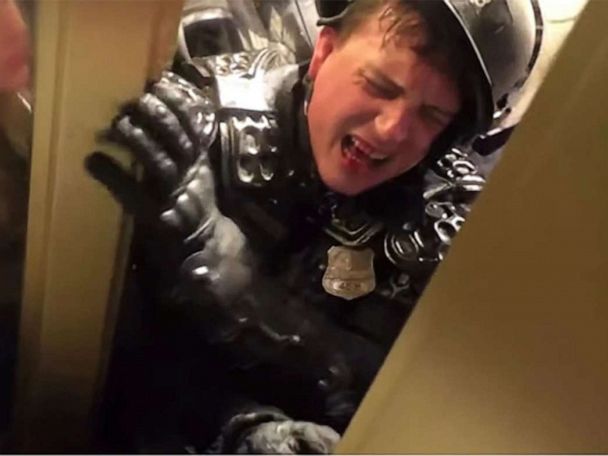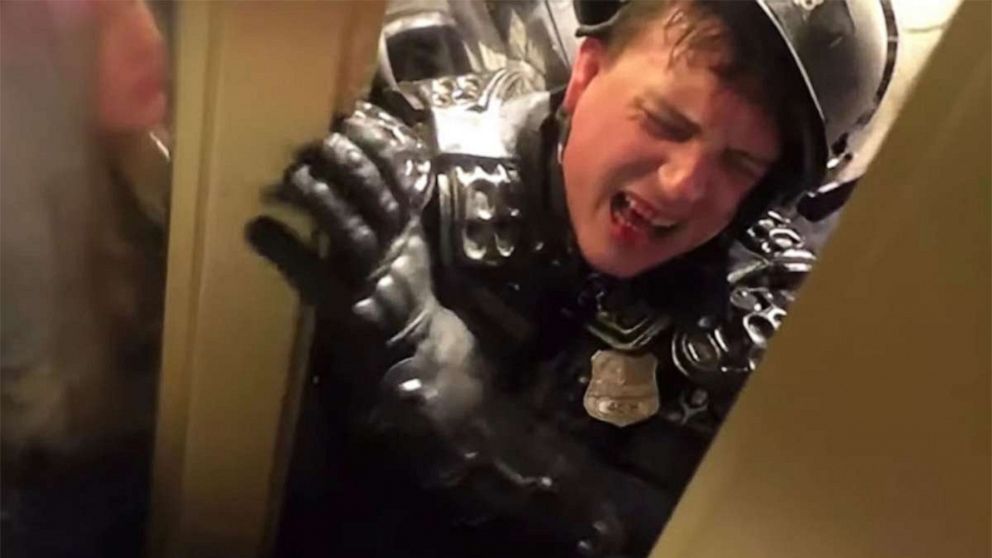 He was at the front of the mob that pinned an officer in a doorway.
A Jan. 6 rioter seen in chaotic video assaulting and pinning a Capitol Police officer in a doorway was sentenced Friday to 7 years and 6 months in prison.
Patrick McCaughey was at the front of the mob that trapped Capitol Police officer Daniel Hodges the building's lower West Terrace tunnel as he was repeatedly assaulted by rioters.
Judge Trevor McFadden described the assault as among the "most dangerous and violent clashes with police" and that McCaughey's actions amounted to "some of the most egregious crimes committed on that day."
Officer Hodges told the court the trauma he experienced in that doorway continues to haunt him and that "all Americans" were victims of McCaughley's assault.
"Not a day goes by that I do not recall the events of January 6," he said.
Wearing a baggy orange short sleeve jumpsuit and a dressing the judge in a somber tone, McCaughey said what he did on Jan. 6 was "the greatest embarrassment of my life."
"I will be a felon … unworthy of the trust and rights I once enjoyed," McCaughey said.
McCaughey apologized to Capitol Police and his family before the judge read and explained his sentence.
McFadden said McCaughey's expression of remorse and lack of prior criminal history weighed in favor of a lighter sentence.
The judge ultimately rejected the government's recommendation of 15-plus years. Instead he issued three separate sentences, all to be served concurrently.