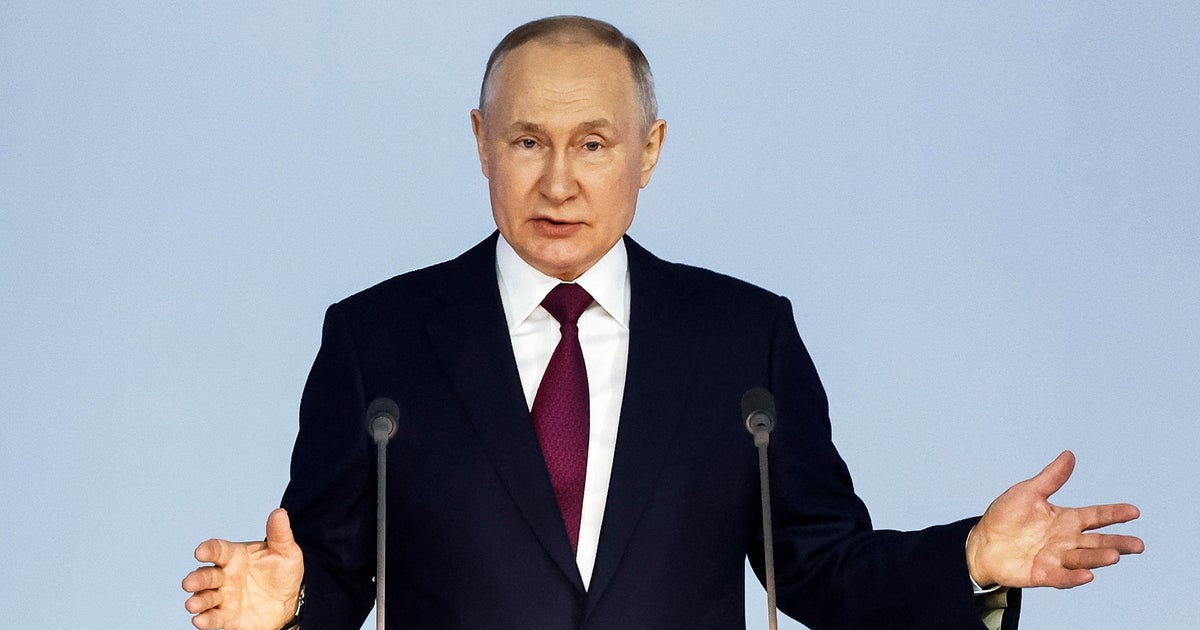 The International Criminal Court said Friday it has issued an arrest warrant for Russian President Vladimir Putin for war crimes because of his alleged involvement in abductions of children from Ukraine.
The court said in a statement that Putin "is allegedly responsible for the war crime of unlawful deportation of population (children) and that of unlawful transfer of population (children) from occupied areas of Ukraine to the Russian Federation."
It also issued a warrant Friday for the arrest of Maria Alekseyevna Lvova-Belova, the Commissioner for Children's Rights in the Office of the President of the Russian Federation, on similar allegations.
The ICC said that its pre-trial chamber found there were "reasonable grounds to believe that each suspect bears responsibility for the war crime of unlawful deportation of population and that of unlawful transfer of population from occupied areas of Ukraine to the Russian Federation, in prejudice of Ukrainian children."
Over the course of the last year, the prosecution — as well as the Ukrainian prosecutor's office — has been gathering evidence from a multitude of country and individual sources. CBS News' Pamela Falk reported earlier this week that ICC prosecutor Karim Khan was preparing to seek arrest warrants for individuals involved in the alleged abduction of Ukrainian children and targeting of civilian infrastructure.
Earlier this month, Khan visited Ukraine for a fourth time. "I leave Ukraine with a sense that the momentum towards justice is accelerating," he said in a statement.
An indictment of Putin would make the president of Russia an international fugitive, CBS News' David Martin reported.
"It's not easy for a head of state to fear being arrested when he or she puts foot in a European country or in a North American country," said Justice Richard Goldstone, the chief prosecutor of war crimes committed in Bosnia in the 1990s.
Ambassador Beth Van Schaack, the State Department official in charge of assembling evidence that could help prove Russia is committing war crimes in Ukraine, told Martin: "He is inevitably now trapped in Russia. He will never be able to travel internationally, because it would be too great a risk that he would be captured and brought before a court of law."
The same holds true for any other Russian charged with war crimes.
"They will enjoy some impunity while they stay within Russia," Van Schaack said, "but what we have seen is perpetrators don't stay within their home states. They want to go shopping in Europe or go on vacation somewhere, and they get identified, and then the law enforcement is activated. And we are never more integrated than we are now."
CBS News has investigated alleged torture and war crimes committed in Ukraine by Russian forces since early in the invasion. In August, CBS News correspondent Chris Livesay spoke with Ukrainian children who had been taken to Russian territory against their will, then rescued and brought back to Ukraine.
This is a developing story. Check back for updates.