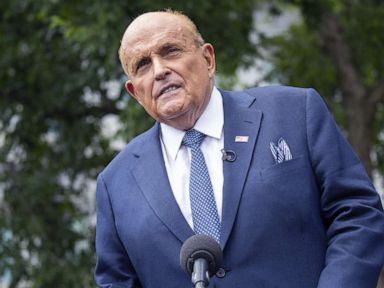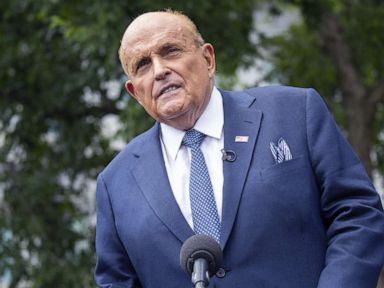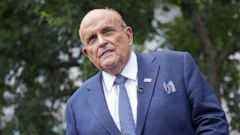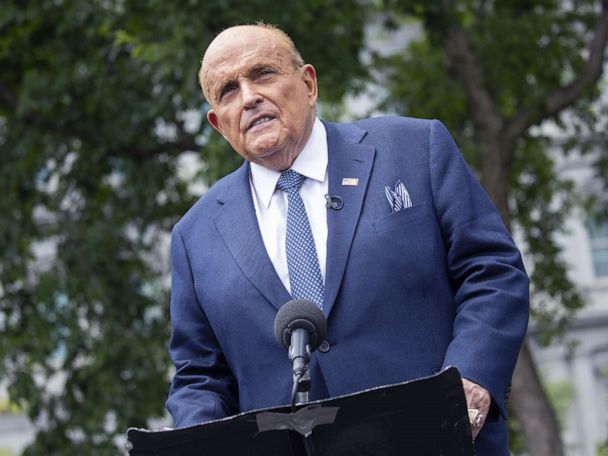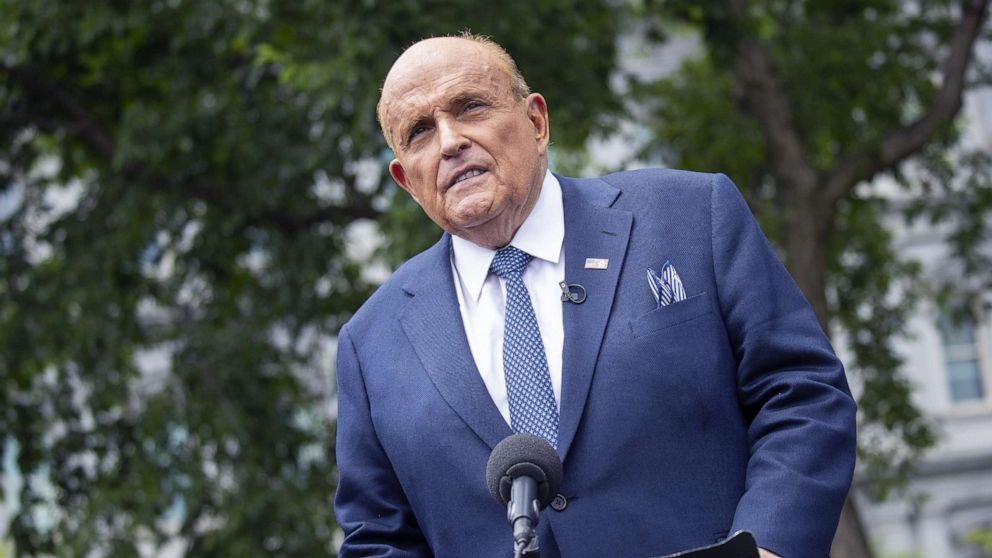 Sources say Giuliani's electronic devices were confiscated by authorities.
Federal investigators carried out a search warrant at the home and office of Rudy Giuliani early Wednesday, sources familiar with the matter told ABC News — a sign of growing legal scrutiny targeting the former New York City mayor and personal attorney to President Donald Trump.
The warrant was in relation to an ongoing probe led by federal prosecutors from the Southern District of New York regarding Giuliani's alleged lobbying efforts abroad during the Trump presidency, which was a key focus of the first impeachment case against then-President Trump.
Sources tell ABC News that Giuliani's electronic devices, including his cellphone, were confiscated by authorities.
A spokesperson and attorney for Giuliani did not respond to a request for comment from ABC News. Officials with the FBI and the U.S. Attorney for the Southern District of New York also declined to comment.
Giuliani's work on matters related to Ukraine and his business dealings with two Soviet-born associates has been the subject of an ongoing investigation by prosecutors in the Southern District of New York, sources previously told ABC News.
The two businessmen, Lev Parnas and Igor Fruman, were arrested and indicted in October 2019 as part of what the government said was a "foreign national donor scheme" that allegedly sought to funnel foreign money to American political candidates.
Parnas and Fruman, along with two others also arrested, allegedly funneled "$1-2 million" from a Russian donor into the U.S. political system between June 2018 and April 2019, according to prosecutors. Both pleaded not guilty.
Parnas and Fruman reportedly assisted Giuliani in his efforts to dig up dirt on the then-Democratic rival of his main client, President Trump. That work eventually became an issue in Trump's first impeachment.
ABC News reported in December that federal prosecutors in New York were considering pursuing Giuliani's electronic communications as part of the probe, two sources familiar with the matter said at the time.
News of the search warrant was first reported by The New York Times.