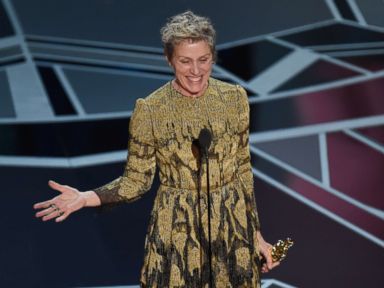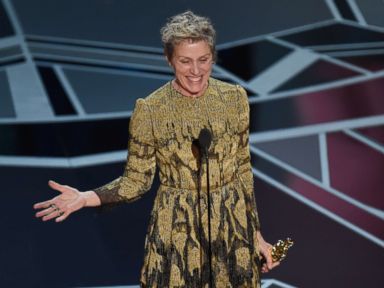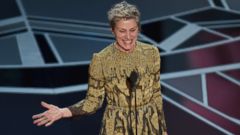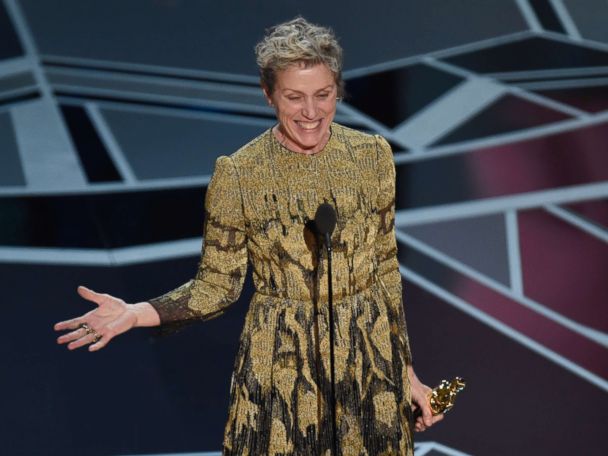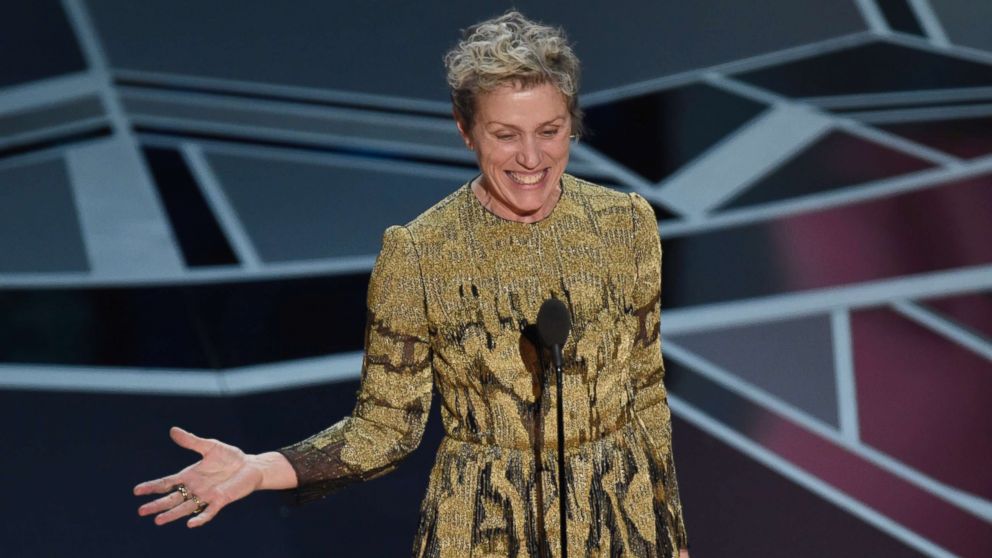 In a powerful moment, best actress Oscar winner Frances McDormand asked all female nominees in the audience — actors, producers, writers, cinematographers, designers, songwriters — to stand with her.
"Look around, everybody," the "Three Billboards Outside Ebbing, Missouri" actress said as the room burst into applause. "Because we all have stories to tell and projects we need financed. … We'll tell you all about them."
McDormand concluded her acceptance speech by saying, "I have two words to leave with you tonight ladies and gentlemen — inclusion rider."
With an inclusion rider, an actor can stipulate that a certain number of positions in a film be filled with diverse cast members.
There were more than 7,000 tweets about "inclusion rider" in the 20 minutes after McDormand's speech.
Backstage, McDormand added that she first learned of inclusion riders last week, and she's confident that once more people are aware of them, the industry will change.
"We're not going back," she said. "It changes now, and I think the inclusion rider will have something to do with that. Power in rules."