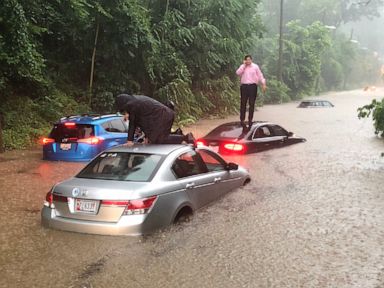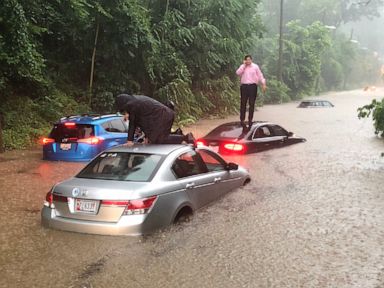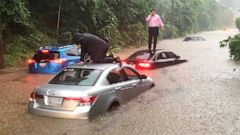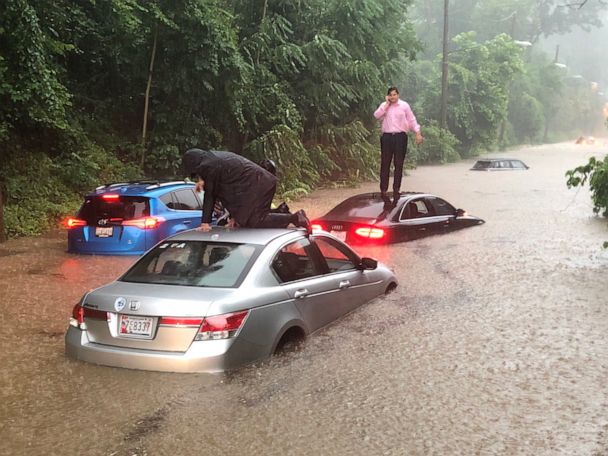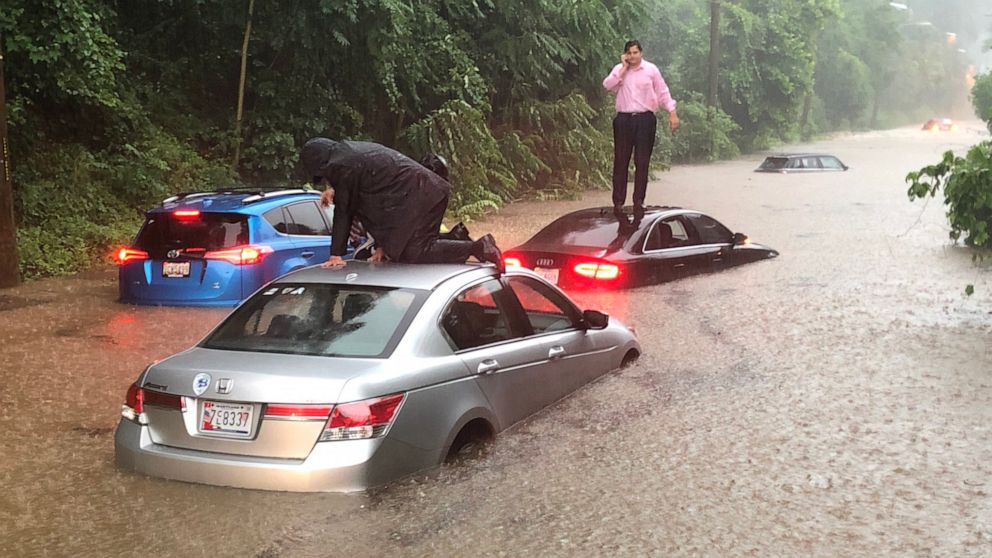 A dangerous flash flood emergency hit the streets of Washington D.C. during the Monday morning commute.
With three to four inches of heavy rain falling in a short amount of time, the National Weather Service said the area saw significant flash flooding.
The rain left drivers stranded on top of their cars and some metro commuters with water streaming into the station.
"Travel will be EXTRAORDINARILY dangerous," the National Weather Service warned on Twitter. "Stay out of low areas, if in a low area that may flood, seek higher ground. Stay off the roads if at all possible. This is not the 'usual' flooding."
@capitalweather Four Mile Run is officially raging #Alexandria pic.twitter.com/LoODsaaCQD
Water Rescue – Tuckerman Lane near Post Oak Drive, Potomac, Road CLOSED, several people removed from vehicles pic.twitter.com/dlKVBM6to8
Just peering off the terrace of my ark … er ART Transit bus. pic.twitter.com/OaK59huBP2
Crews are making multiple water rescues across the county. The entire region is under a flash flood emergency. #turnarounddontdrown pic.twitter.com/7cTwVtRyeF
A school bus full of children drives through a flooded Glen Rd. in Montgomery County, MD. @mcpnews @mcfrsPIO pic.twitter.com/bUpdUIWKdI
The rain flooded the main power vault at D.C.'s National Archives, closing the building. The National Archives is home to the Declaration of Independence, the Constitution and the Bill of Rights; all those documents are safe, the National Archives and Records Administration said.
The downpour even appears to have affected the White House basement.
D.C. Mayor Muriel Bowser urged drivers to stay off the roads.
🚨 Please stay off the roads, DC 🚨
ABC News' Sarah Shales contributed to this report.