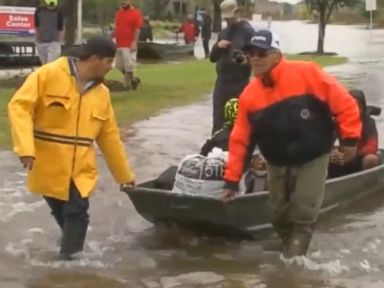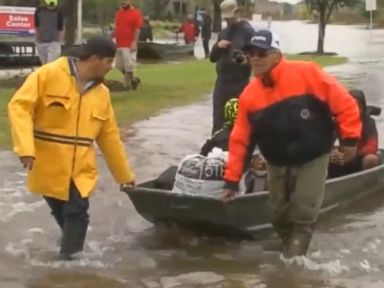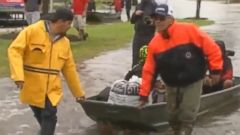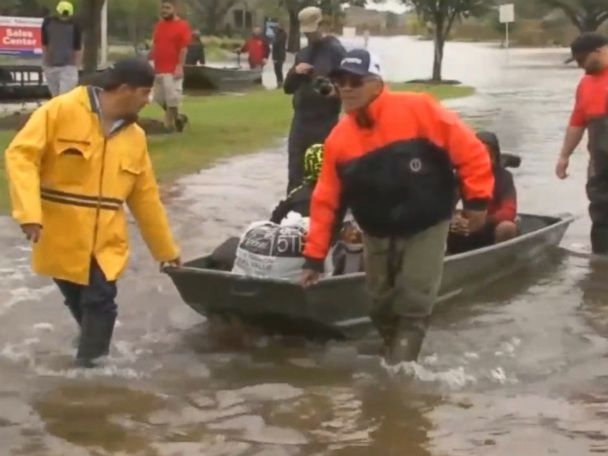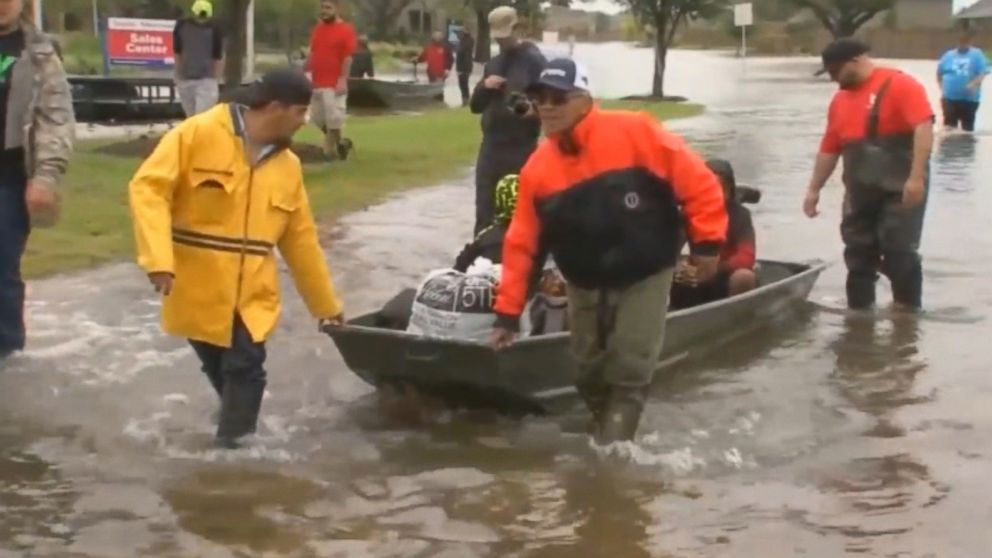 The Cajun Navy is sending volunteers to the Carolinas to help with rescues after Hurricane Florence brings torrential rainfall, record-breaking flooding and severe storm surge to the East Coast.
The organization is expected to have 120 to 200 boats on the ground in affected areas by Thursday afternoon, Todd Terrell, the founder and president of the Louisiana Cajun Navy, told ABC News.
The volunteers are converging onto Gaston, South Carolina, about 150 miles west of Myrtle Beach, Terrell said.
Some members of the volunteer group are traveling more than 18 hours from Texas to North and South Carolina to provide resources and more manpower to first responders.
Taylor Fontenot, a roofer in Sugar Land, Texas — southwest of Houston — joined America's Cajun Navy last year after Hurricane Harvey hit the Lone Star state in August 2017, he told ABC Houston station KTRK.
"I went out there that first night, and going out and saving people saved my life," he said of Harvey's impact on the Houston area.
The Cajun Navy did 35,000 rescues in just 10 days amid catastrophic flooding in Houston, Fontenot said, adding that the excitement from it all fuels his will to serve.
"Adrenaline, I found out, is a hell of a drug," he said.
He also traveled to the Florida Keys after Hurricane Irma ravaged the islands in September 2017, and in Puerto Rico after Hurricane Maria hit just weeks later.
In Puerto Rico, members of the Cajun Navy distributed more than 300,000 meals, Fontenot said.
On Wednesday, Fontenot packed up diving gear, a rappelling harness, first aid supplies, a chainsaw and Houston Texans football cleats to bring with him to the Carolinas, he said.
The organization is relying on volunteers' hours and donated cash for gas while it combats the effects of Florence, KTRK reported.
The volunteers hope to keep the hurricane a "zero-casualty event," Fontenot said.
The Cajun Navy is an informal volunteer group — comprising mainly of private boat owners — who assist in search and rescue efforts. The organization was formed after Hurricane Katrina hit Louisiana in 2005.
ABC News' Barbara Schmitt contributed to this report.