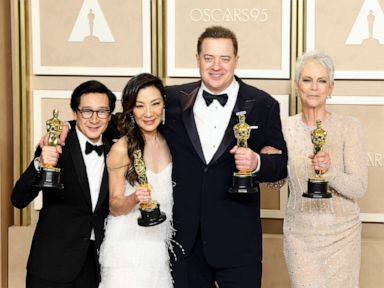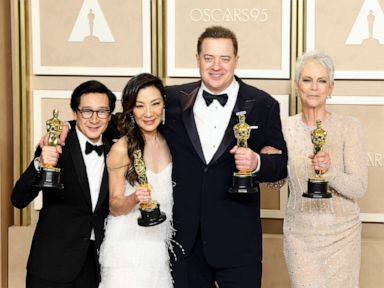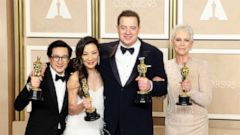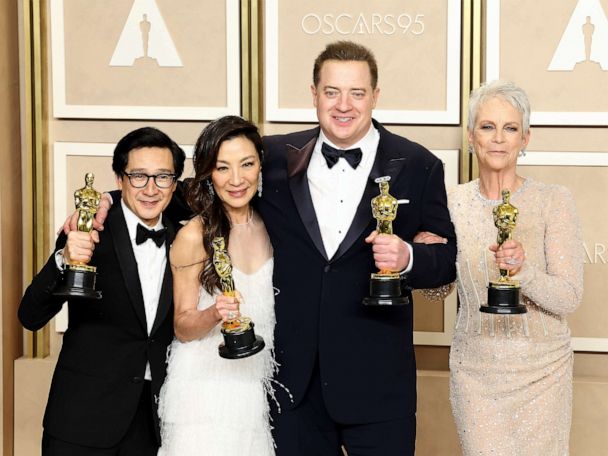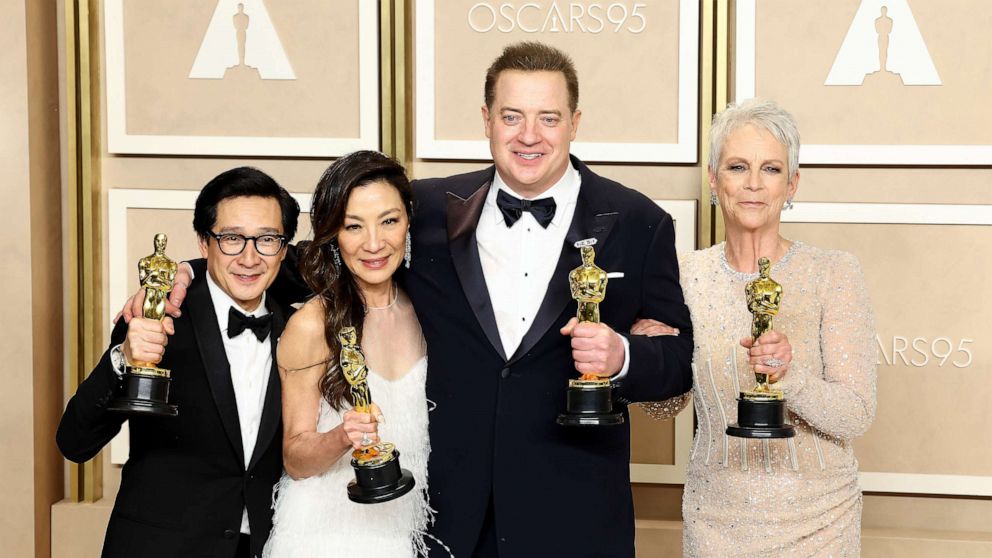 "Everything Everywhere All At Once" won the Academy Award for best picture.
"This award is ours," producer Jonathan Wang said on behalf of the filmmakers of the movie. "A24 – thank you so much. You saw our weirdness and supported us for a year. That's incredible."
Daniel Kwan took the mic after and thanked everyone in the room.
"We've said enough tonight," Kwan added. "Thank you so much to everyone here. You have all inspired me. One of the things I realized growing up is that one of the best things we can do for each other is shelter each other from the chaos of this crazy world. Thank you to the storytellers here who did that for me."
Other nominees in the category included "All Quiet on the Western Front," "Avatar: The Way of Water," "The Banshees of Inisherin," "Elvis," "The Fabelmans," "Tár," "Top Gun: Maverick," "Triangle of Sadness" and "Women Talking."