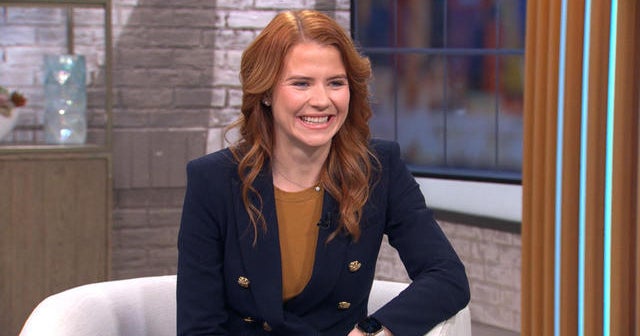 Elizabeth Smart was just 14 when she was kidnapped from her bedroom in Salt Lake City, Utah, in 2002. She was found nine months later about 18 miles away from her home with her abductors.
Now, nearly 20 years after she was rescued on March 12, 2003, Smart said she no longer feels fear as she marks her rescue.
"March 12 is nothing but a good day, nothing but a happy day. I mean, the biggest miracle in my life happened on March 12. So it's definitely a good day," Smart said Friday on "CBS Mornings."
Smart said her sense of self-preservation kept her alive for the nine months she was held.
She is now married and a mother of three, and has found happiness, as well as purpose in helping others. She is a child safety activist, author and commentator, and is out with a new course for teaching consent.
"Wholehearted Consent" is designed to help educate teenagers on setting boundaries and preventing unwanted advances.
"I want them to understand what consent is and what it isn't," Smart said. "I have met so many survivors who, unfortunately, most victims who experience rape actually know the perpetrator. And a lot of times it's with their intimate partner. It's with the person that they choose to spend their time and their trust with."
The program consists of six modules and 38 short videos, which encourage viewers to reflect on what they are comfortable with, without being told what is right or wrong.
Smart said the program is designed to prompt self-reflection and help individuals identify their personal boundaries.
"If you don't know what your boundary is and something happens, I mean, that can have devastating effects. It can follow you and shadow you for years to come," she said.
Smart leaned on advice from her mother to help her get to where she is today.
"The day after I was rescued, she said to me, 'Elizabeth, what this man has done is terrible. There aren't words to describe how wicked and evil he is. He's stolen nine months of your life that you will never get back. … But the best punishment you could give him is to be happy," Smart said.