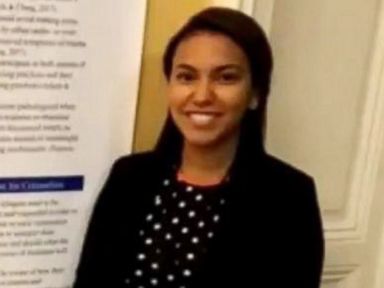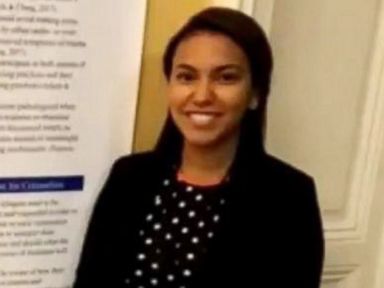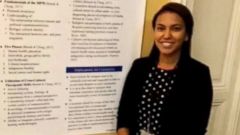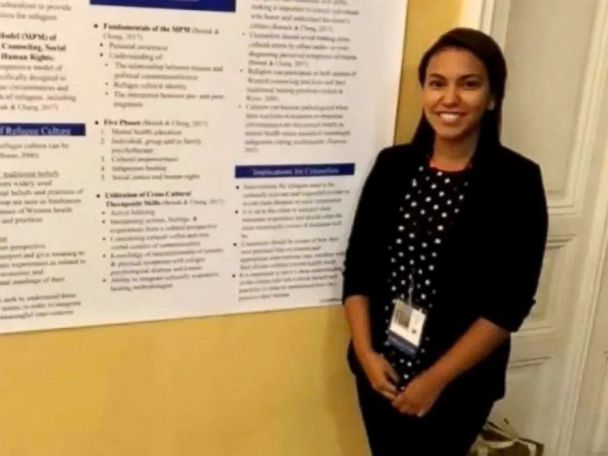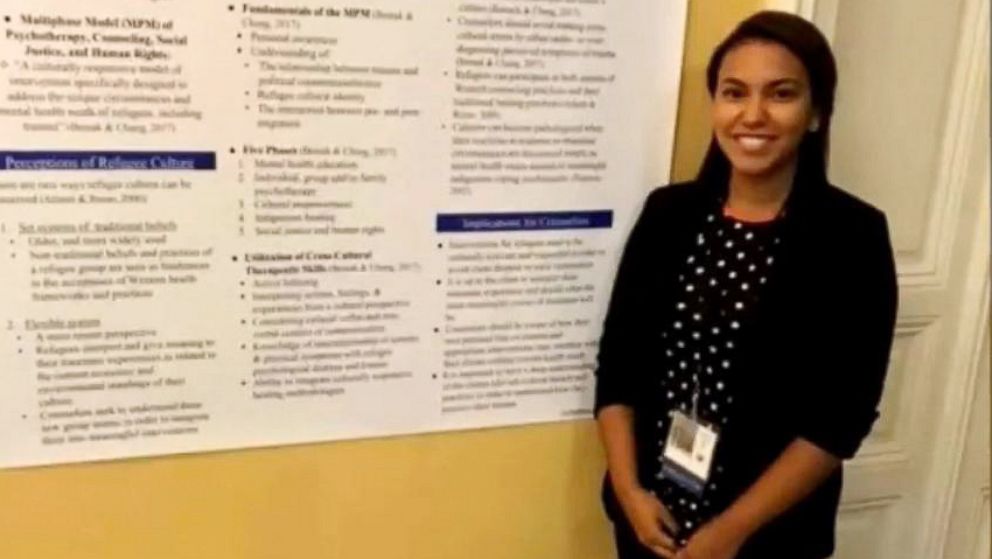 A 12-year-old boy who police said jumped off a highway overpass in an attempted suicide took the life of a young woman instead.
Marisa Harris, 22, was headed eastbound on Interstate 66 near the Cedar Lane overpass at around 4:15 p.m. when the boy came crashing down onto her 2005 Ford Explorer, Virginia State Police said in a statement. Harris was killed but her 23-year-old passenger and the 12-year-old boy both survived. The incident is being investigated as an attempted suicide, according to police.
"Based on the investigation and witness accounts, a 12-year-old male jumped from the Cedar Lane overpass," Virginia State Police said in a statement. "The impact incapacitated the vehicle's driver."
Police said the car's passenger then "steered the vehicle off the interstate … [and] came to a stop on the left shoulder against the jersey wall."
The 12-year-old boy, who hasn't been identified, was rushed to Fairfax Inova Hospital to be treated for "life-threatening injuries," according to police.
"He's still alive," Virginia State Police Spokeswoman Corinne Geller confirmed to ABC News.
Harris's uncle said Harris's boyfriend was in the passenger seat at the time of the crash. He described her death as a "a freak accident."
"She was driving, her boyfriend was in the passenger seat, when all of a sudden comes this body into the windshield," Everett Bruce told ABC News. Bruce said he learned about the crash when his younger brother, Harris's father, called him two hours later.
The state police confirmed in a statement that the "front-seat passenger" was "was not injured" as a result of the collision.
"He's a little bit in shock," Bruce added of Harris's boyfriend.
The news of Harris's death shook Bruce, but he said her father is especially devastated.
"His heart is crushed, I could tell by the conversation," Bruce said. "Marisa was his only child and she was daddy's girl."
But as for why she died, Bruce said his emotions are a mix of fury and confusion.
"This boy is 12 years old, why would he commit suicide?" Bruce said. "I don't get it."
Bruce said that Harris grew up in Olney, Maryland and had traveled the world.
She was a graduate student studying clinical psychology.
As an undergraduate, Harris attended Towson University.
Bruce said his niece was just getting started to live an altruistic life helping children.
"She didn't even get an opportunity to begin her life," Bruce said. "She was just snatched too young, too early. She was just starting to blossom in her life and this freak accident happened. That's what kills me."
"Out of all the cars on the highway this had to happen to her," Bruce added. "It's like playing Russian roulette, somehow it was chosen that it would be her car at that time."
Neither Harris's mother nor father had responded to ABC News' request for comment at the time of publication.