The Note: The new national normal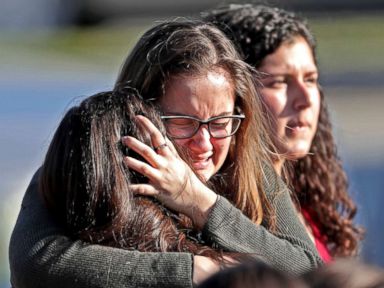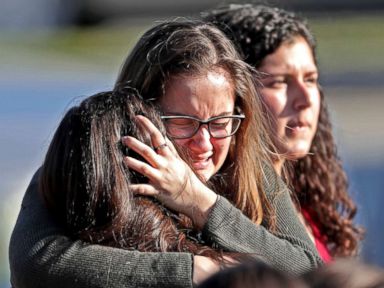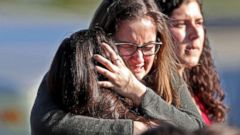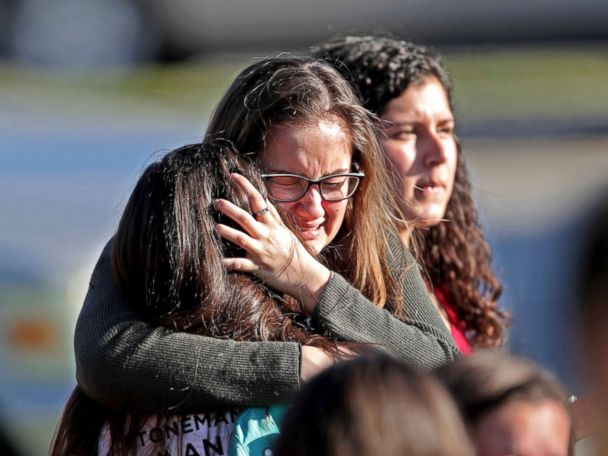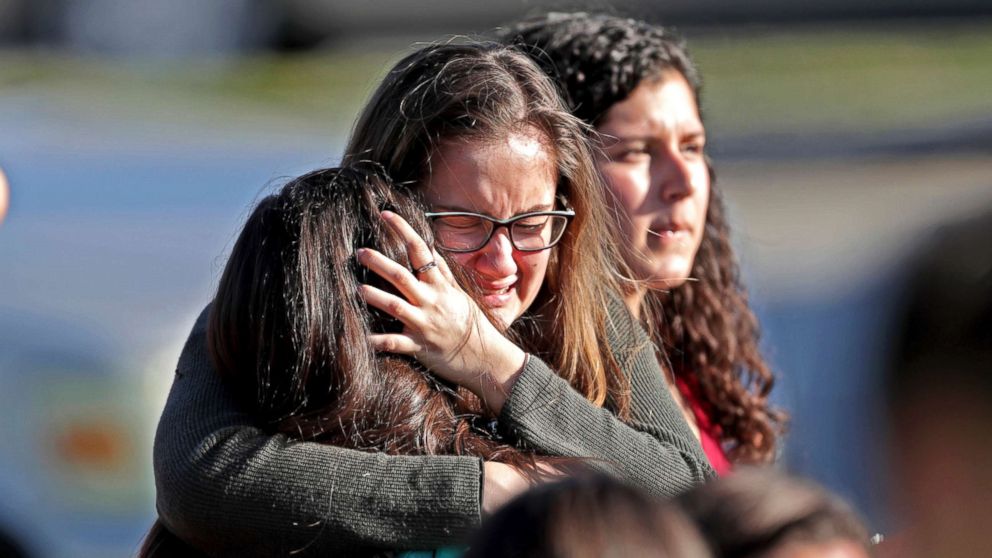 The TAKE with Rick Klein
Not for the first time in the Trump era – and, sadly, almost certainly not for the last – politics pauses for tragedy.
In this sense, national tragedies feel familiar even inside the disruptive brand of leadership brought by President Donald Trump. The president chose not to speak publicly last night, but his calls for unity and expressions of condolences sound much like those of other presidents.
The focus won't last, of course. The same short attention span exploited by the president in his political rise will move things along. Then Trump himself will signal that he's moved on, with a new set of distractions, surely.
The uncomfortable truth is that tragedies like the school shooting in Florida are the new national normal.
There is always time for pointed fingers. But there will almost certainly not be enough time spent looking in mirrors.
The RUNDOWN with MaryAlice Parks
As reporters, we try to cover what is new: That's our job. Some of the story of Marjory Stoneman Douglas High School is new – the specific motivations, perpetrator, weapon, communities, victims, families, and grief – but unfortunately so much of what happened feels familiar and part of an unrelenting pattern.
Two emotions, among thousands, feel familiar, too, and both stand out — and in opposition — to each other. There is an overwhelming, visceral sense that this cannot go on, that this reality of violence and persistent threats against our most vulnerable is unsustainable and unacceptable. But second, there is a pervasive hopelessness now that anything might change.
It has been said before, but gun violence has been treated differently in this country from any other danger. Time and again, the parties dig in and fall back on tired talking points. Democrats, by and large, call for stricter gun control policies; Republicans, for the most part, send thoughts and prayers and say this isn't the time to act.
For all other national security issues — all other real, imagined or persistent risks for our children — politicians suggest policy. They offer ideas, and debate solutions. They feel they have to.
The TIP from ABC News
In the wake of the deadly shooting at the Florida high school Wednesday, former Massachusetts governor and one-time Republican presidential nominee Mitt Romney has opted to postpone his highly-anticipated announcement that he'll run for the U.S. Senate in Utah.
From his Twitter account:
QUOTE OF THE DAY
"Turn on your television right now — you're going to see scenes of children running for their lives." – Sen. Chris Murphy, a Connecticut Democrat, on the Senate floor, as news broke about the Florida high school shooting.
WHAT YOU NEED TO KNOW TODAY
NEED TO READ
What we know so far about the Florida school shooting suspect. Authorities are scouring social media for clues to why Nikolas Cruz allegedly opened fire outside Marjory Stoneman Douglas High School in Parkland, Florida, on Wednesday, killing 17 people. (Jack Date, Aaron Katersky, Pierre Thomas and Matt Gutman) http://abcn.ws/2Bu6EZL
Race to replace retiring Republicans could mean midterm problems for GOP. The Republican problem is not new. For the past decade the party has seen districts held by long-time lawmakers with no heirs apparent or faced messy, crowded primary fields in these contests. (Emily Goodin) http://abcn.ws/2Hh5f9r
House committee launches investigation into Rob Porter's security clearance after domestic violence allegations. The chairman of the House Oversight and Government Reform Committee sent letters to White House chief of staff John Kelly and FBI director Christopher Wray Wednesday morning seeking information about former White House staff secretary Rob Porter and his security clearance. (Jeffery Cook) http://abcn.ws/2Evxi76
Jared Kushner should lose security clearance, top House Democrat says. The top Democrat on the House Judiciary Committee is accusing the White House of "showing a blatant disregard for national security." (Avery Miller and Cheyenne Haslett) http://abcn.ws/2HgWr3t
State and local election infrastructure vulnerable to attacks ahead of midterm elections, Democrats warn in new report. State and local election systems remain vulnerable to outside attacks ahead of the upcoming midterm elections, House Democrats warned in a new report obtained by ABC News. (Benjamin Siegel) http://abcn.ws/2EuWV8b
Lawmaker wants fellow Republican's deposition in divorce. A GOP lawmaker's divorce from a powerful lobbyist has captivated Capitol Hill, prompting another Republican member to deny allegations that he is romantically linked to his colleague's estranged wife. (John Parkinson) http://abcn.ws/2EtWcjq
Romney will be 'John Quincy Adams-esque' senator: Senior adviser. Ahead of Mitt Romney's expected announcement that he's launching a campaign for the U.S. Senate from Utah, a longtime adviser to the former GOP presidential candidate says he'll model his re-entry into national politics after former President John Quincy Adams'. (John Verhovek) http://abcn.ws/2F4Jj0v
The New York Times is previewing excerpts of former White House chief of staff Reince Priebus' new book, in which he describes working for the President "like riding the strongest and most independent horse," and elaborates, "take everything you've heard and multiply it by 50." (Peter Baker) http://nyti.ms/2EJN0en
The EPA is retracting its position that Administrator Scott Pruitt has blanket permission to fly first class whenever he travels, after Politico pointed officials to federal travel rules that appeared to bar such arrangements. (Eric Wolff, Emily Holden, and Alex Guillen) http://politi.co/2EsEJMH
The Note is a daily ABC News feature that highlights the key political moments of the day ahead. Please check back tomorrow for the latest.