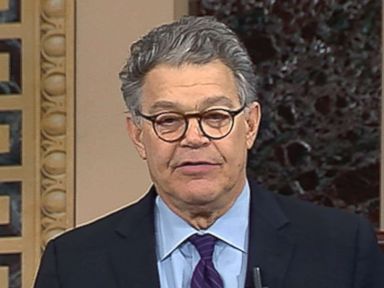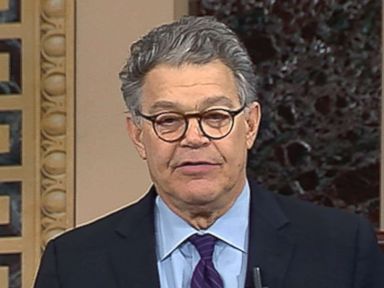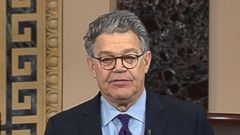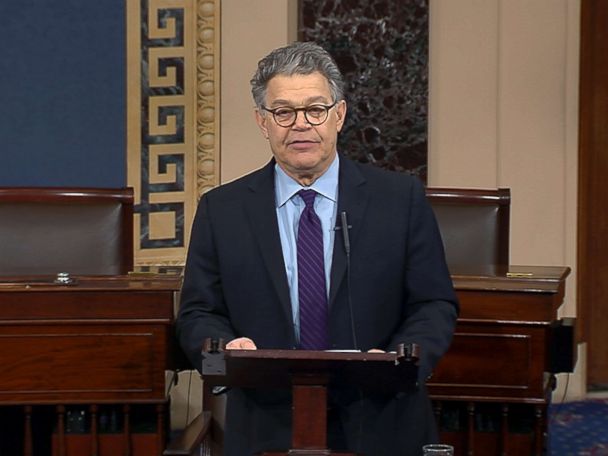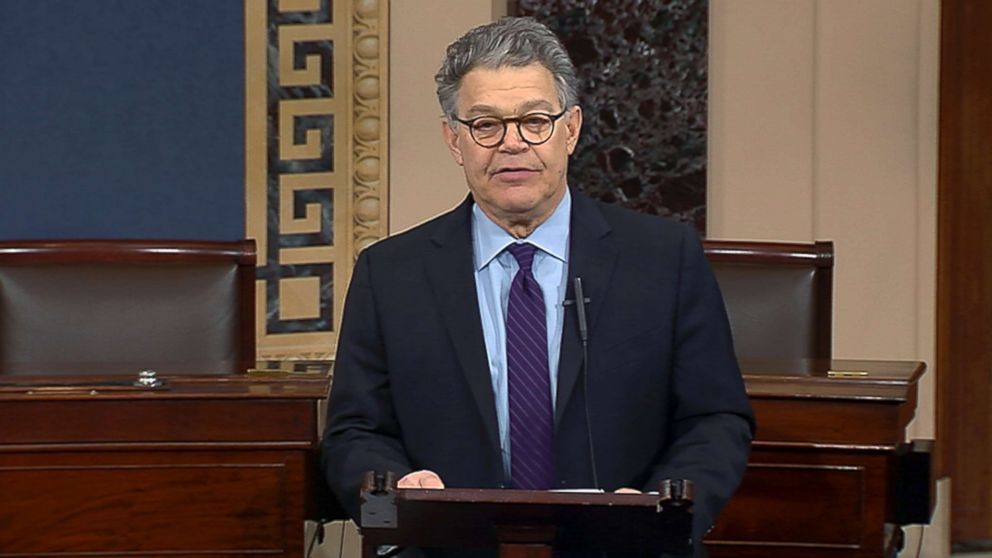 The TAKE with Rick Klein
It may seem slow compared to the speed with which titans have fallen in other fields.
But pause to reflect – if you're not already dizzy – not just at the pace but at the process, as three prominent members of Congress were forced out of their jobs this week – brought down in a national movement of women speaking out about sexual harassment and worse.
First went Rep. John Conyers, a half-century of service in Congress wiped out just like that. Next went Sen. Al Franken, a one-time presidential contender and one of the most recognizable lawmakers in Washington, and Rep. Trent Franks, a social conservative stalwart, is gone after discussing surrogacy with two previous female staffers — which made them uncomfortable.
All were nudged by a combination of allegations of sexual misconduct seeping into the public realm and pressure from leadership as a result of those claims.
But is this process sustainable – for Congress, and for a nation reeling from the rapid-fire rounds of revelations?
Each of these exits may be warranted. But the ousters set precedents that could be problematic for all involved.
This is a moment of extreme tumult, made familiar only by the new norms of the Trump era. Expecting clarity, even after decisive action, might prove folly.
The RUNDOWN with MaryAlice Parks
It has been a bruising week for Democrats. Headlines full of accusations against their colleagues pitted Democrats against each other.
The group of female Democratic senators, who in unison led the call for Senator Al Franken to resign, seemed determined to show they were modernizing their party and acting on stated convictions.
Standing with women who said they had been victimized or harassed was too important to hedge any longer, even it meant losing one of their own.
But others urged caution and called for processes. Party leaders more than once were caught in the middle. As a whole, Democrats on the Hill appeared to stumble a bit, hesitating and reversing opinions about the best course forward.
The struggle for transparency and search for best practices on this issue this week paralleled conversations taking place elsewhere in the party about other possible reforms.
Today and tomorrow, the Democratic National Committee's unity reform commission will, for example, finalize its list of recommended changes for ways the party can improve its operations. Fewer super delegates, stricter caucuses, and more accessible primaries: all likely proposals for opening up and cleaning up their ranks.
Earning back trust and enforcing new standards does not happen overnight.
THE TIP with Alexander Mallin
During the president's remarks at a White House event for National Pearl Harbor Remembrance Day, a veteran standing behind President Trump suddenly burst into song in a heartwarming moment.
The president evoked the song "Remember Pearl Harbor" and turned to the attendees asking, "Have you heard that before a few times?"
Then, Michael Ganitch, or "Mickey" as he likes to be called, immediately started singing the song from beginning to end.
"Remember Pearl Harbor, as you go to meet the foe. Just remember Pearl Harbor, as we did the Alamo. We shall always remember how they died for liberty. Just remember Pearl Harbor, and go on to victory!"
Mickey was serving as the Chief Quartermaster in the United States Navy on the USS Pennsylvania when the Japanese bombed the ship on December 7.
WHAT YOU NEED TO KNOW TODAY
QUOTE OF THE DAY
"I, of all people, am aware that there is some irony in the fact that I am leaving while a man who has bragged on tape about his history of sexual assault sits in the Oval Office and a man who has repeatedly preyed on young girls campaigns for the Senate with the full support of his party." —- Senator Al Franken said during his address on the Senate floor to announce his resignation.
NEED TO READ
The Note is a daily ABC News feature that highlights the key political moments of the day ahead. Please check back Monday for the latest.