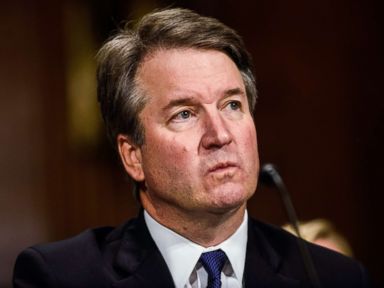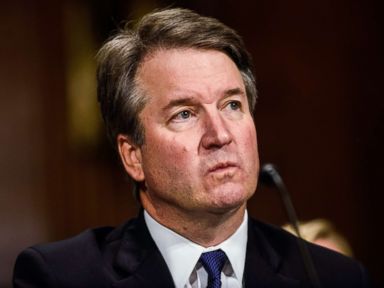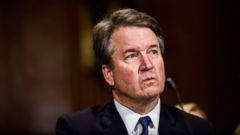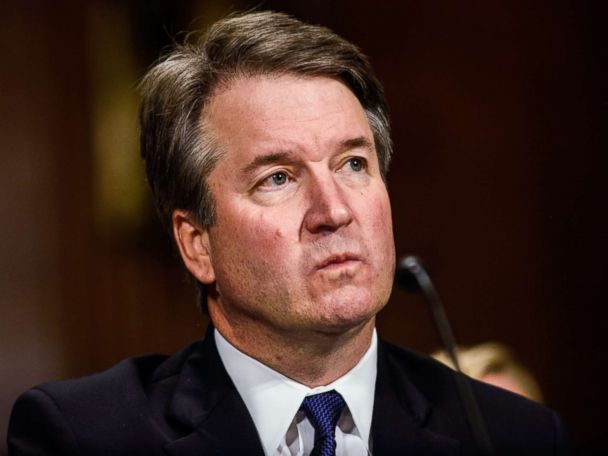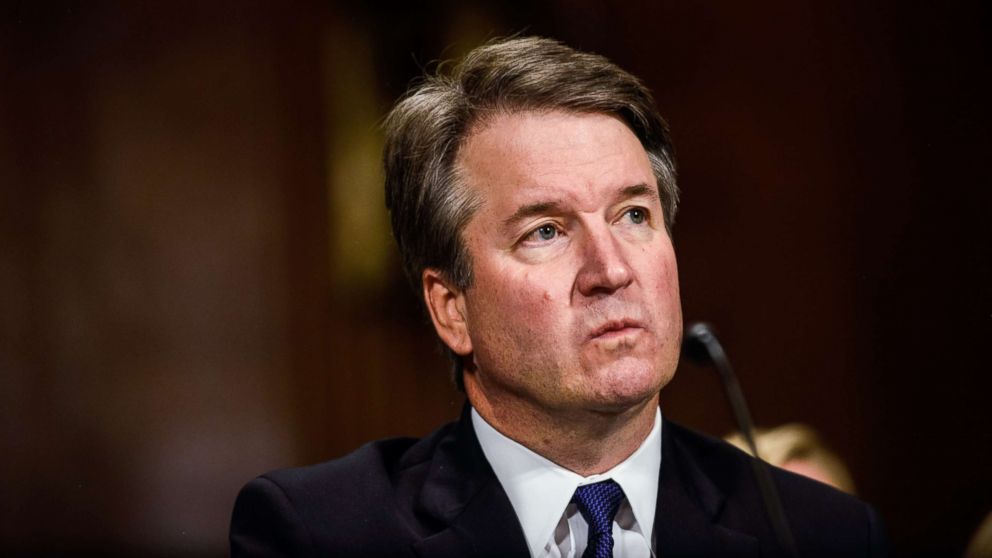 It's Tuesday, Oct. 2, 2018. Here's what you need to start your day:
1. White House eases FBI probe limits as officials interview Kavanaugh friend
The FBI continues to investigate claims of sexual misconduct against Supreme Court nominee Brett Kavanaugh as a Friday deadline approaches. After criticism from Democrats, President Donald Trump, who initially said he wanted a probe that was "limited in scope," Monday called for a "comprehensive" investigation.
Officials have interviewed several key figures so far, including Kavanaugh's high school friend Mark Judge.
"The FBI is making some progress here," ABC News Chief Justice Correspondent Pierre Thomas tells us. "The question is how far the FBI is allowed to go."
The investigation was supposed to be a bipartisan compromise, but it's triggered "partisan bickering," according to ABC News Congressional Correspondent Mary Bruce: "We know what the Democrats want, we know what the Republicans want, but it ultimately comes down to what those key undecideds … think at the end."
2. White House announces new trade agreement
President Donald Trump announced Monday that the U.S. had reached an agreement with Mexico on a revised trade deal, and that Canada had signed on.
ABC News contributor and former Homeland Security Adviser Tom Bossert tells us why he thinks United States Mexico Canada Agreement (USMCA) will benefit auto manufacturers and workers.
3. US Navy: Chinese warship came within 45 yards of US destroyer
A Chinese warship came dangerously close to a U.S. destroyer in an encounter in the South China Sea described by the U.S. Navy as "unsafe and unprofessional." The USS Decatur had to move out of the way to avoid a collision as it was carrying out a freedom of navigation operation near a group of disputed islands.
Secretary of Defense Jim Mattis canceled a planned trip to China later this month on Monday amid heightened tensions over trade, but ABC News' Luis Martinez, who covers the Pentagon, says Mattis believes the two nations will be able to sort out their differences: "This is what happens when you have two great powers in the Pacific."
4. Fitbit data helps police find suspect in woman's murder
Police in San Jose, California, say they used a woman's Fitbit to help track down a suspect in her murder.
"Police say that the surveillance video shows the stepfather's car outside his stepdaughter's home at the same time that the Fitbit data is showing her final heartbeats," ABC News' Emily Shapiro tells us.
The suspect, Anthony Aiello, has denied any involvement.
In other news:
On the rise: US-Canada trade deal may mean higher car prices: The U.S. and Canada squeezed out a last-minute deal to revamp the North American Free Trade Agreement with a pact expected to affect prices on cars and dairy products across North America and allowing President Trump to deliver on one of his go-to campaign promises. The new deal was greeted warily by unions and market watchers.
Football death: Georgia high school football player dies after being hit during game: The stadium in an Atlanta suburb was packed with about 2,200 spectators on Friday night when Pike County High School's football team faced off against Peach County. The game took a tragic turn in the third quarter, when Pike County player Dylan Thomas was severely injured. Thomas died Sunday.
Protecting children: Trump admin touts children's health programs after ousting top scientist: Less than a week after the director of children's health issues at the Environmental Protection Agency was placed on leave, acting EPA chief Andrew Wheeler stood in front of agency headquarters Monday next to a yellow school bus and announced $20 million in state grants to test drinking water for lead in schools and childcare facilities.
Problematic visa change: Trump admin halts visas for unmarried same-sex partners of foreign diplomats: The Trump administration will no longer provide visas for same-sex domestic partners of foreign diplomats and U.N. officials serving in the U.S., a policy that went into effect Oct. 1. Only if a same-sex couple is married will the spouse be eligible for a visa, but that could prove problematic for some, as the majority of the world's countries do not recognize same-sex marriages.
Lucky bite: 13-year-old shark attack victim 'ready to get back out' in the water: Keane Webre-Hayes is still laid up in a hospital bed two days after he was attacked by a shark off a San Diego beach, but he's already making plans to get back in the ocean. Hayes' mother, Ellie, spoke at a press conference on Monday evening and said her son is slowly recovering from serious bite wounds to his upper back, left arm and shoulder and left side of his face.
From our partners at FiveThirtyEight:
Election Update: One Way The House Map Actually Helps Democrats: The idea is that every person's vote in elections for the U.S. House is worth about the same amount. There's one important catch, though: That assumes that every person in the district votes, but that just doesn't happen.
'Nightline' Rewind: Here's what you missed last night:
Vegas shooting survivors wed 1 year after massacre: Todd Wienke was shot three times as he shielded his then-girlfriend Oshia Collins-Waters from the gunfire and the two vowed that the tragedy wouldn't "define our lives."
FBI investigates Supreme Court nominee Brett Kavanaugh allegations: President Trump calls for a "comprehensive" but "quick" investigation into claims of sexual misconduct against Kavanaugh after Sen. Jeff Flake urged GOP colleagues to support such an investigation.
US's youngest face transplant recipient shares story of suicide survival, hope: Katie Stubblefield was 21 when she underwent a face transplant after a suicide attempt left her face disfigured. She now sees her life as a cautionary tale for preventing suicide.
On this day in history:
Oct. 2, 1990 — East and West Germany unite to become a single nation.
Today's must-see photo:
Sen. Jeff Flake speaks at the Forbes 30 Under 30 Summit, Monday, Oct. 1, 2018, in Boston, in front of a photo of him being confronted in an elevator at the Capitol in Washington by two women who said they were sexual assault victims. (Photo credit: Mary Schwalm/AP)
For more great photos from around the world click HERE.
What's hot on social:
A horse escaped from her stable and galloped into a bar in France while patrons sat inside, causing them to run to safety as the animal kicked tables and chairs before leaving the site.
All right, you're off and running. You can always get the latest news on ABCNews.com and on the ABC News app. Details on how to subscribe to the "Start Here" podcast are below. See you tomorrow!
"Start Here" is the flagship daily news podcast from ABC News — a straightforward look at the day's top stories in 20 minutes. Listen for free every weekday on Apple Podcasts, Google Podcasts, iHeartRadio, Spotify, Stitcher, TuneIn, or the ABC News app. On Amazon Echo, ask Alexa to "Play 'Start Here'" or add the "Start Here" skill to your Flash Briefing. Follow @StartHereABC on Twitter, Facebook and Instagram for exclusive content, show updates and more.