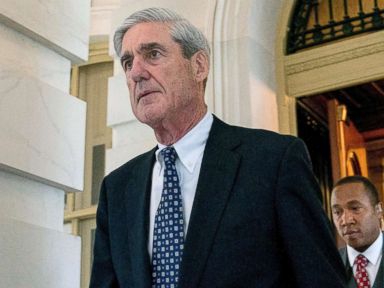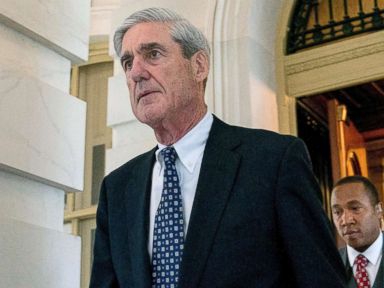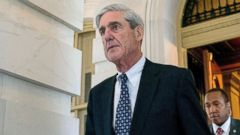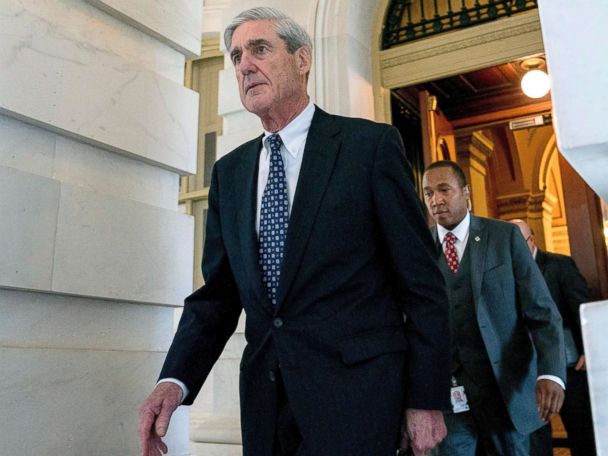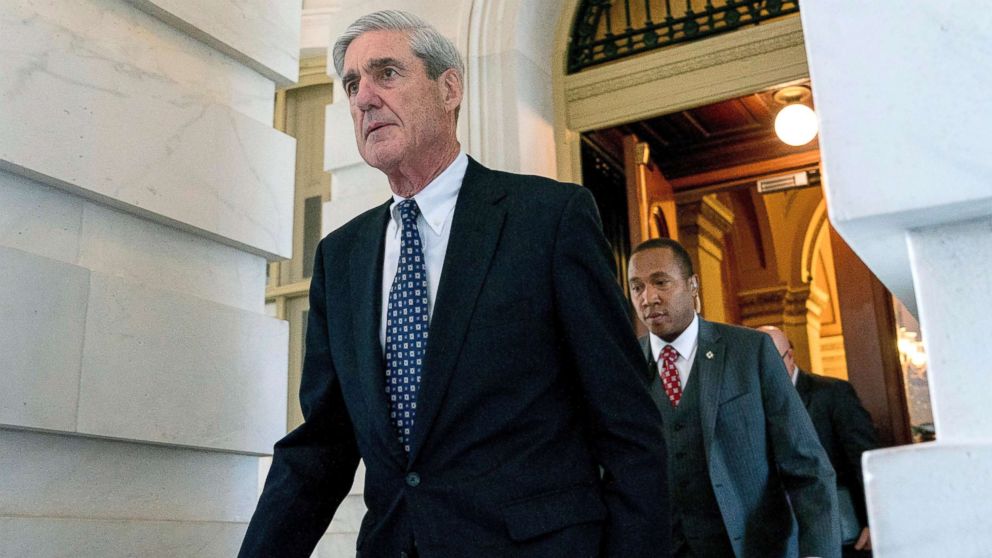 It's Wednesday, May 2, 2018. Here are some of the stories we're talking about on ABC News' new daily podcast, "Start Here."
1. Meeting with Mueller
Earlier this year, Special Counsel Robert Mueller told President Donald Trump's legal team that the president could potentially be subpoenaed if he declined a request for an interview, ABC News has confirmed.
The news, first reported by the Washington Post, came a day after The New York Times published a list of 49 questions that Mueller wanted to ask the president. Trump tweeted in response Tuesday: "So disgraceful that the questions concerning the Russian Witch Hunt were 'leaked' to the media."
ABC News has confirmed those questions, but who would have leaked them? According to ABC News Chief Legal Analyst Dan Abrams, there are "a number of possible reasons" why a member of Trump's legal team would want the questions in the public eye.
2. A rare roar from Rosenstein
Reports that the pro-Trump House Freedom Caucus had drafted articles of impeachment against Deputy Attorney General Rod Rosenstein drew a forceful counterattack from the man overseeing Special Counsel Robert Mueller's Russia probe.
He vowed on Tuesday that "the Department of Justice is not going to be extorted" and said he has been threatened privately and publicly for "quite some time."
Rosenstein is generally calm, collected and doesn't go out in public often, according to ABC News' Mike Levine who covers the Justice Department. Levine was in the audience for the rare moment and explains the tension between Rosenstein and House Republicans.
3. Cardinal in court on sex abuse charges
He's the highest ranking Catholic in Australia. He was the finance minister under Pope Francis at the Vatican, and he's the most senior member of the Catholic Church to ever face a criminal trial for sexual abuse.
A judge in Melbourne reportedly dismissed about half the charges, but Cardinal George Pell will go to a jury trial for the rest of them.
Christine Ahern, a reporter with our partners at Nine News in Australia, says the case is drawing massive media attention.
4. #MeToo and muting R. Kelly
R. Kelly, the R&B singer behind "I Believe I Can Fly" and "Ignition," has long been dogged by allegations of sexual misconduct, but he still has deals with record companies, streaming services and touring venues.
The singer isn't facing any criminal charges, but as the #MeToo movement and Time's Up continue to consume the entertainment industry, critics are telling fans to stop listening to his music.
ABC News' Joi-Marie McKenzie, who covers entertainment for Good Morning America, explains how #MuteRKelly began.
5. A horse goes to court
In Oregon yesterday, a horse sued a lady. Seriously.
The horse, whose name is Justice, is suing a former owner for neglect. The owner already was convicted of criminal neglect and told us this was the first she'd heard of the lawsuit.
"I don't know why I'm being sued by a horse," she said.
We also speak to Matthew Liebman from the Animal Legal Defense Fund, who says this case is part of a growing trend to recognize animals as sentient beings with legal rights.
"Start Here" is a daily ABC News podcast hosted by Brad Mielke featuring original reporting on stories that are driving the national conversation. Listen for free at Apple Podcasts — also available on TuneIn, Spotify, Stitcher, Google Play Music, iHeartRadio and the ABC News app.
Follow @StartHereABC on social for exclusive content, show updates and more: Twitter, Facebook, Instagram.